There's good news to report about our fundraising goals.  A donation from the The Abubilla Music Foundation of £25,000 has been allocated by the trustees to the Singing Wells project.  This has meant that all expenditure on the development of the Ketebul Music website has been covered and we are now able to go ahead with the purchase of the all mobile recording equipment which will be needed for the village recording sessions.  Our resident technical expert and sound engineer, Andy Patterson, has sourced everything we need and will be using it for the first session later this month. Here's a visual of the basic set up of each mobile recording unit.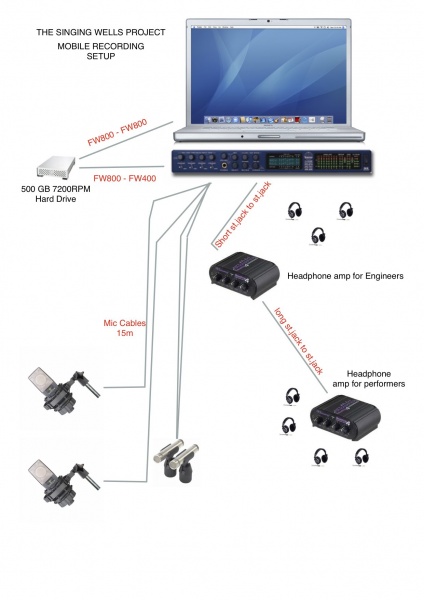 The equipment list for each mobile set up is comprehensive and has been carefully costed.  This is the budget we are working to.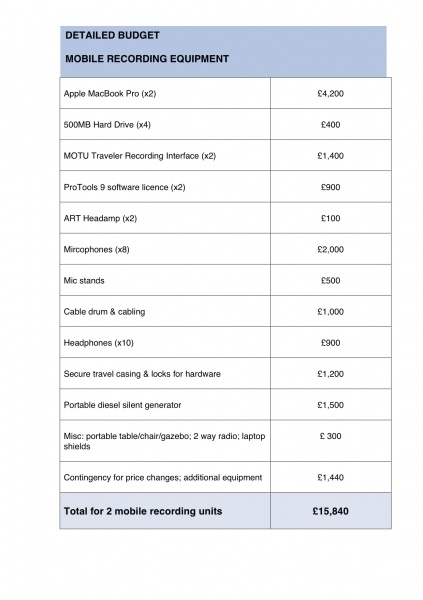 We are very grateful to our sponsor and to the trustees of The Abubilla Music Foundation for granting the money to the Singing Wells project which has allowed us to achieve this significant milestone.