Kangema Mwomboko Dancers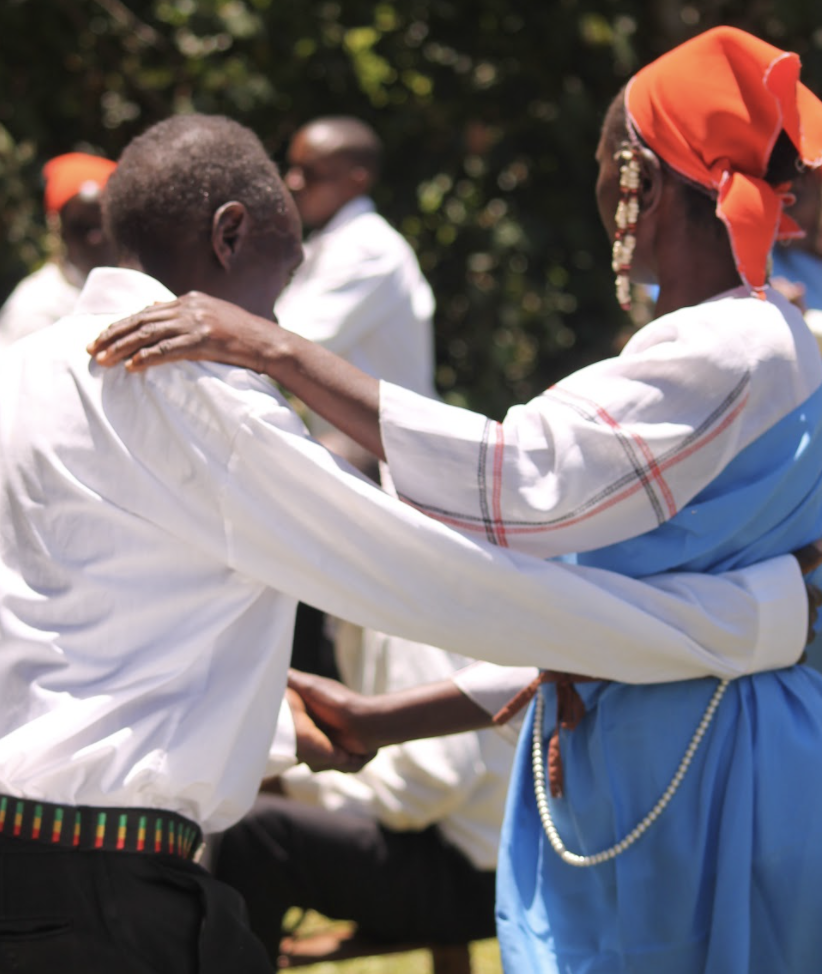 Group Information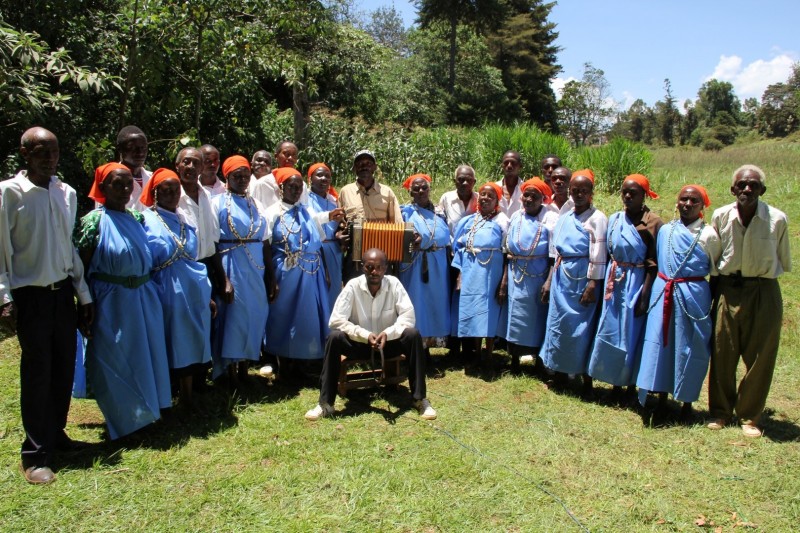 Kangema Mwomboko Dancers: led by Maina Kirhoro.  From the Kikuyu ethnic community.   They are from Kiangunyi Village, Muguru Sub-location, Kangema District.  The group has 45 members and was started in 2000, but the original Mwomboko style was started in 1943.  This is a 'pairing' dance style, inspired by colonial masters but adapted locally. Mwomboko, Peter Mwangi is the lead singer and plays the accordion.  George Kinyua plays the Karing'aring'a (the metal ring). The group played 5 songs plus one magic moment:
Mwomboko
Ndongomothi
Kariara
Rumba
Jeki
Magic Moment:  The group then focused on a minute of Wendire Mugunda
Recording Information
Recording location:
KCC area, Kangema, Kenya
Audio by:
Steve Kivutia, Ketebul Music & Andy Patterson, Abubilla Music.
Mixed by Andy Patterson
Video by:
Patrick Ondiek, Ketebul Music; Jimmy Allen, Abubilla Music and Lewis Koome for Singing Wells