Group Information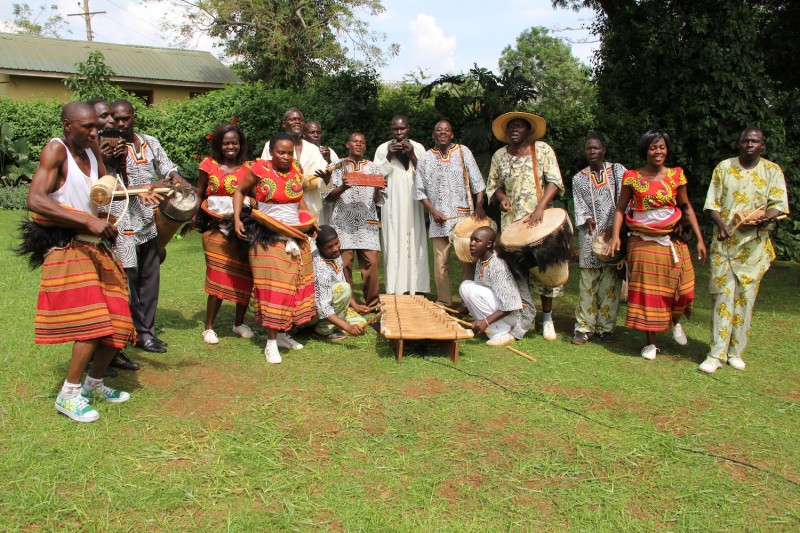 Nile Beat Artists, led by Haruna Walusimbi.  Other performers include Robert Muwenda, Babayaza Sumaya and Kalungi Justine.
Song Meanings
"Ikobo Kobo":  It is a type of herb.  It is a song about a girl who is very bitter because her mother will not let her play with her friends freely.  The mother explains to her that she was barren but the spirits helper her to conceive so the spirits set the condition that she should never play in the rain.
"Amagombe":  This is a song about the death of the leader's father.  He wrote it after his father's death.  The song is about what his father told him before he died.
"Ebibira":  This song talks about the dangers of deforestation.  The forest is where the spirits of  the fore fathers can rest.  If you destroy the forests, you destroy their homes so they will be loitering around and the living won't have any peace.
Recording Information
23rd November 2013
Recording location:
Gately on the Nile Hotel, Jinja, Uganda
Audio by:
Steve Kivutia, Ketebul Music & Andy Patterson, Abubilla Music. Mixed by Andy Patterson
Video by:
Patrick Ondiek, Ketebul Music; Jimmy Allen and Victoria Denison, Abubilla Music