Last week, a four man crew from Ketebul Music travelled to the 4th Lake Turkana Cultural Festival to collect new audio and visual material for the Singing Wells project. The Abubilla Music Foundation (AMF) was pleased to be able to provide the funds to allow them to undertake the trip to this remote area of North West Kenya, 800 km from Nairobi and home to the Turkana and Samburu tribes and the original 'singing wells'. When Steve Kivutia (Ketebul Music) presented the idea of recording music at the Festival to the AMF, it seemed a perfect fit with the objectives of the Singing Wells project and the trustees were happy to approve a grant to cover the costs of travelling to the Festival with the new mobile recording equipment.
The main purpose for the Festival, which is hosted by the German Embassy in Nairobi and the National Museums of Kenya, is to 'overcome tribalism in the region and to promote peace and reconciliation among the local communities around Lake Turkana by giving them an opportunity for cross-cultural cooperation and exchange, both in the preparation and in the course of the Festival. During the three days Festival, representatives of the Rendille, El Molo, Pokot, Samburu, Turkana, Gabbra, Dassanech and Borana present their respective customs and living conditions, spectacular traditional costumes, arts and crafts, dances and music to each other and to visitors. Combined with the stunning geographical characteristics and the very limited general knowledge on the Lake Turkana region, the presentation of the cultural traditions makes the Festival a unique and fascinating experience for everyone involved.'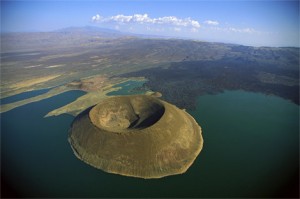 Steve's objective is to record the music of all 10 performing groups. All the material will be taken back to the Ketebul Studios for archiving and editing for future use. We look forward to hearing back from the team about how they got on at the Festival so more news on this to follow…..