1. International Library of African Music
The International Library of African Music (ILAM) was founded by the great Hugh Tracey – whose efforts to record African music can be found in the History blog – in 1954. What is particularly significant about this African Music archive is that it is actually in Africa; on its website, it boasts the accolade of 'The Largest Archive of African Music in sub Saharan Africa'. When it was originally founded by Tracey, it was located in the Gauteng province of South Africa but, when Tracey died in 1977, private funding had dried up. His son, Andrew Tracey, took over as Director and Rhodes University, in the East Cape province of South Africa, agreed to host the ILAM.
Its aims are 'to discover, record, analyze, and archive the music of sub-Saharan Africa, with the object of establishing a theory of music making in Africa and assessing the social, cultural, and artistic values of African music' and, as it is owned, with the exception of the instrument collection which is owned by the Tracey family, by Rhodes University, it also enables the university to offer undergraduate and post-graduate degrees in Ethnomusicology that include training in performance of African music.
Diane Thram became Director in 2005 and, under her leadership, an online listening library has been created, in line with the cutting edge of content access, to allow anyone to listen to Hugh Tracey's recordings, with work currently being done to also make the Dave Dargie and Andrew Tracey Collections available for online access. There are over 12000 30 second recordings from the 1930s, 40s and 50s.
The archive grants access to anyone who is interested and is not restricted to academic or research purposes. The physical archive at Rhodes University is open normal business hours, unless special arrangements are made.
2. Global Music Archive
This archive is housed within the Anne Potter Wilson Music Library in Vanderbilt University's Blair School of Music, which is located in Nashville, Tennessee, and was founded in 2003 by Gregory Barz, Associate Professor of Musicology (Ethnomusicology) at Vanderbilt University and the Anne Potter Wilson Music Library. There is currently 1849 recordings available to listen to online in the Digital Collection of East African music, which were recorded by the Ugandan ethnomusicologist and performer Centurio Balikoowa. The Global Music Archive's (GMA) main aim is 'to provide access to sound recordings and images of indigenous music from communities in Africa and the Americas' and, as it is a public facility, it achieves this aim by allowing public access to the archive onsite and online.
It states that the GMA tries to be inclusive, rather than exclusive, with material and will look at origin, idiom, transmission, and style of performance when debating whether it is relevant to their collection. It has 10 principal concerns – which can be found here – but the themes of preservation, digitisation and access seem to be three key goals that unite many individuals and organisations alike, working on East African Music.
3. British Library: World & Traditional Music
Under their World & Traditional Music collection online, they have sub-divided their content into continents, making the African material easily accessible in one place. In the African section, there are 11 separate collections; the Peter Cooke Uganda collection, Klaus Wachsmann Uganda Collection – whose stories you can read here – and the Kenneth Gourlay Uganda collection are the collections with the most relevant collections to East Africa. The site also provides little case studies of people who have used the British Library Sound archive for research, one of which is by a PhD student looking at traditional Ugandan music, who used to Klaus Wachsmann archive to further his research.
The British Library has approximately 3.5million sound recordings in total available to listen to onsite, with a Reader Pass. However, thanks to the Archival Sound Recordings project, from 2004-2009, the British Library was able to make over 50,000 of these available for listening online. The first phase of the project only enabled online listening to higher and further academic institutions, but this was then extended and now most of the material is made available for anyone to listen to, where copyright permits.  Although a fantastic resource, its interface is quite dated; read Peter Cooke's profile to hear his suggestions for updating the system, where his work is archived.
4. Smithsonian Folkways
Smithsonian Folkways is a not for profit record label, set up by the Smithsonian Institute, the world largest museum and research complex in America. Incoporated in 1948, under the name Folkways Records & Service Co., in New York City by Moses Asch and Marian Distler, it was one of the first record labels to offer world music as a viable commercial product and became incredibly successful. After Asch's death in 1987, Folkways was acquired by Smithsonian and, under the terms of the contract, Smithsonian had to keep nearly all of the albums 'in print' forever, for posterity. It honours this through its custom order service: "Whether it sells 8,000 copies each year or only one copy every five years, every Folkways title remains available for purchase." Their mission, which the legacy of Asch, is 'to document "people's music," spoken word, instruction, and sounds from around the world' and is committed to 'to cultural diversity, education, increased understanding, and lively engagement with the world of sound.' They currently have more than 3,200 albums and 45,000 tracks and, through the dissemination of audio recordings and educational materials, are seeking to expand this legacy.
Their vast content is relatively easy to search – though of course it helps to know what you are looking for – and one can either search a location or artist in the search bar, or browse through the various collections. The International Library of African Music has many of its albums available to download, under the ILAM collection. As it is a record label, its material must be bought, which is of course a barrier to access, but it is still an incredibly valuable resource for traditional music and enables it to have some sort of commercial value, though it is not for profit.
It also publishes a magazine, with great articles that supplement the music recordings they have available. For example, the latest issue, Peace, features an article, Coffee, Music, and the Performance of Peace by Jeffrey A. Summit, which explores issues surrounding the music they produce, namely the album Delicious Peace: Coffee, Music & Interfaith Harmony in Uganda.
5. BBC Radio 3: World Music Audio Archive
Presented by Lucy Duran, the World Routes programme on BBC Radio 3 is a mixture of interviews with top performers, live concerts, a monthly CD round-up, and special location features. For 13 years the programme has been exploring the globe and making on site recordings of world music, whilst also giving some background on the culture and history of the recording. From East Africa, they have a 60 minute episode on Kenya – you can listen to recordings of the singer Suzanna Owiyo in Nairobi, the rain songs in the north of the country which frequently suffers from terrible drought and the Massai who sing of the dangers of cattle raiding – and two others on Uganda; one featuring the Bugandan Royal Court Music and the second is about the Busoga Kingdom. Unfortunately there are no short clips available of the programme on YouTube from East Africa, but across the continent on the West, here is a sample of the World Route programme in Equatorial Guinea.
6. Putumayo
Putumayo is a World Music record label that was established in 1993 in order 'to introduce people to the music of the world's cultures.' The man behind it all is Dan Storper, who like so many others who now work to solve this problem, found there was a lack of world music available in the US, and not just in stores; even if you wanted to stock it, there were limited distributers. However, in his bio on the Putumayo site, he highlights the positive change that you can see today; 'one can hear world music in television commercials, film soundtracks and other mainstream outlets on a daily basis. A hit world music album that may have previously sold only 15,000 copies today can sell hundreds of thousands of copies.' Putumayo is living proof of this, as they have sold over 20 million CDs since it began, showing world music can be commercially viable – people want to hear it! Putumayo also has a smart business model. They have created a strong, unique brand identity; Nicola Heindl's vibrant, folky art beautifully adorns their CDs covers, they know their customer base; "Cultural Creatives" (a sociological term for 50 million North Americans and millions more around the world with an interest in culture, travel and the arts), and have ensured they have visible presence in the places it matters, such as speciality retailers and record stores, all across America.
20 million CDS sold, with 70 of its collections selling more than 100,000 copies each and several surpassing 400,000
3,000 book, gift, clothing, coffee and other specialty retailers in the US and thousands more internationally that play and sell its CDs
CD distribution in more than 80 countries
he company now has offices in 6 countries around the world, with the expansion of Putumayo International into South America, Asia, Africa and Oceania
Putumayo World Music Hour, the first commercially syndicated world music show now heard internationally on 170 commercial and non-commercial stations.
It is fantastic to see a World Music Label with such far reaching success, not only proving that traditional music in Africa, and around the world, can be commercially viable but also acting as a vessel through which people can access this music. To purchase their CDs, you can either order online or, if you live outside the US/Canda, buy from more local retailers or online elsewhere, such as Amazon. While you are waiting for your world music to arrive, you can listen to a few select recordings on their soundcloud…
7. African Music Archives
The founder of the African Music Archives (AMA) was Wolfgang Bender, a German who spent his childhood in West Africa,, became an English teacher in Nigeria during the 170s and, inspired by the culture, a record collector. When he returned to Germany, he became a lecturer at the Bayreuth University and continued to enlarge his record collection. Finally, in 1991 it was large enough to form an archive, so he set up the AMA at Johannes Gutenberg University, Mainz and became the first director of the AMA. It contains both commercial material and field recordings in many formats, with supplementary newspapers clippings; over 10000 sound recordings dating from 1940 to the present day.
As it is housed at the University, it is an invaluable resource for students, especially those who study Anthropology or African Studies. Often material is bought by the archive to complement the research projects of students, but some material is also donated, with regional emphasis on Ethiopia, Ghana, Cameroon, Congo, Kenya, Nigeria and Tanzania.
Dr Hauke Dorsch is currently the Director of the Archive and stated that currently only material needed for academic work within the University is available in digital form, but they have hopes to secure funding to digitise more of the archive. Access to the AMA is currently predominantly available to researchers on site in Mainz, but, mostly African, musicians and school children have also been visiting the archive. When I first contacted Dr Dorsch, he stressed to me that the AMA is not a particularly advanced project; however, it is clearly an important resource at the University, as it contains recordings that are 'unique' to Germany, and hopefully with more funding it shall be able to advance and expand under the direction of Dr Dorsch.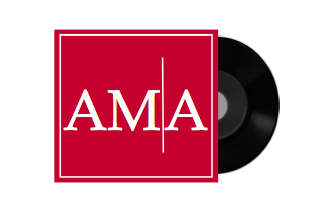 8. Archives of Traditional Music, Indiana University
'The Archives of Traditional Music preserves and disseminates the world's music and oral traditions through the acquisition of cultural and historical materials of enduring value to advance the educational role of Indiana University and to serve international communities of scholars, patrons, and those whose cultural heritage is represented by its holdings.' As apparent from its mission statement, the Archives of Traditional Music (ATM) recognises the importance of the resources it holds and aims to fulfil this mission by collecting traditional world music and making it available to those who seek to access it. "Access" is a strong part of the ethos of ATM and is 'committed to high levels of access' by those interested parties to its 2700 field recordings and approximately 6300 commercial recordings, or 30000 hours of recorded material. Marilyn Graf, the archivist of ATM, says 'We receive queries on a very regular basis from individuals and institutions worldwide. Orders for copies of recordings are also quite frequent', demonstrating how their IUCAT system – which lets researchers know about their holdings – is having a positive impact on access. However, it is of course restricted by certain stipulations put on these recordings; for older field recordings, whose artists may not have discussed the availability of their material, the archive has restricted these for ethical reasons and commercial recordings are restricted due to copyright. Nevertheless, Graf highlights that 'Although some collections require the permission their depositors before copies can be made, this is seldom an obstacle.' When it comes to 'those whose cultural heritage is represented by its holdings', the archive offers to produce copies at a reduced rate, but is unable to distribute to those tribes and communities for free, due to their levels of funding.
There is currently a campus wide initiative at Indiana University to digitise their archive, which includes the ATM though the archive digitises recordings on a daily basis. There are several folk music recordings from Uganda and Kenya that are housed at the Archive. It is located on the Bloomington Campus of Indiana University and is open for listening from Monday-Friday: 10am-12pm then 1pm-5pm, except during the Summer when it is only open 1pm-5pm.
9. Centre de Recherche en Ethnomusicologie
CREM (Research Centre for Ethnomusicology) is a French institution in Paris, which houses an extensive archive of world music; a vast and crucial resource for ethnomusicologists and PhD students. Collaborations with Government departments, other institutions, and state funding has lead to a proportion of their material being made available to listen online, which opens this archive up to the public – when previously it was for research purposes. However, as with all World Music archives, there are limitations to the level of access they can give to their music due to copyright and agreements with the owner of the music.
The CREM archive is significant to researchers, ethnomusicologists and those who are simply interested, because of the amount material the archive holds: 3,500 hours of unpublished field recordings and 3,700 hours of published, and often very rare, material.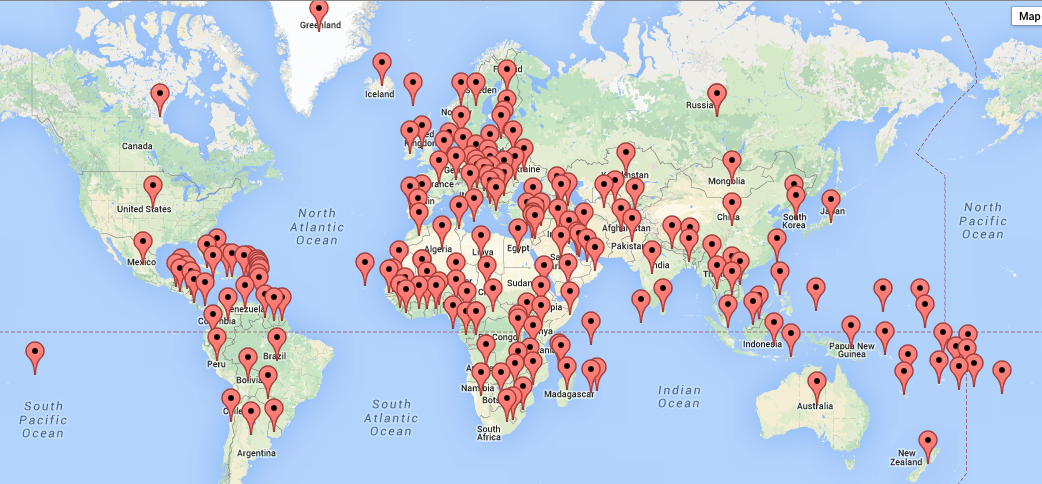 Their online archive is very easy to manoeuvre, most especially because they have an interactive map – something like the Singing Wells map we have for groups – which, as you can see from the above picture, is incredibly densely populated, demonstrating the extent of the CREM collection. It is worth noting that some of the items are listed in French and some in English.
This article has tried to cover as wide a range of places and sites to access East African music – however, it is by no means a finite list.