We are based in Kisumu, at the Nyanza Club, deep into Luo-land tribal music. Today we are focusing on some of the best Nyatiti and Oruti players around.  And we discovered the Keith Moon of Luo drumming.
Woke up at the Nyanza Club, outside Kisumu, on the shores of Lake Victoria.  This is the view of Lake Victoria we face in the morning before we set out to the next village, Saiya: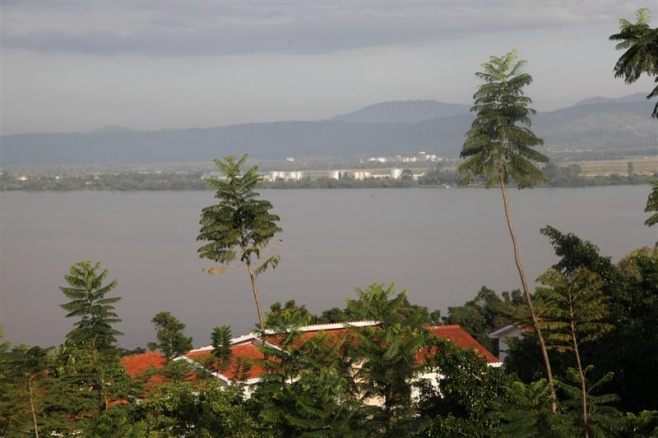 As we will do six times on this trip, we pass the equator. We can't help ourselves: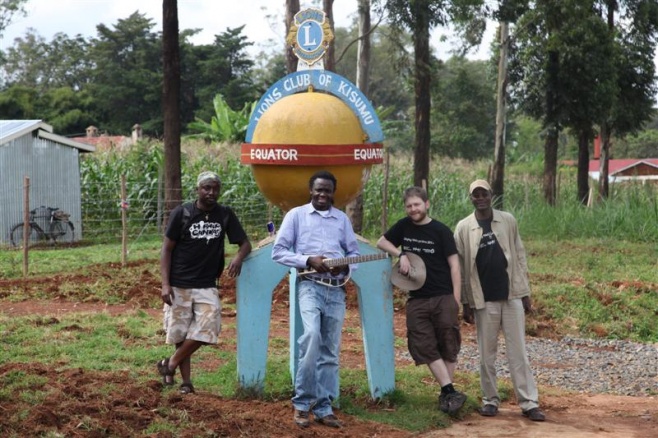 Left to Right: Steve, Winyo (with Bone Guitar), Andy and Tabu.
After this shameless tourist stop we head out towards Siaya.  We're still roughly 1 PM on the Lake Victoria clock, 90  minutes NW from Kisumu, but on a slightly different road than Rang'ala. We're here to focus on the Nyatiti, the core Luo instrument – as played by the best players it is a bass, drum and rhythm guitar combined.  And we saw some of the best players.
We want to remind you first of what a Nyatiti looks like and also of it's beautifully haunting sound, played by the most famous Nyatiti players of all time, Ayub Ogado; here he is with Kothbiro:
The Music Groups
We saw three groups: two Nyatiti groups sandwiching an Orutu group playing in Ohangala style (a percussion-dance style most often used in weddings/celebrations amongst the Luo).
Featuring Oganda Joginda, in the Nyatiti Style (most styles are named after main instrument)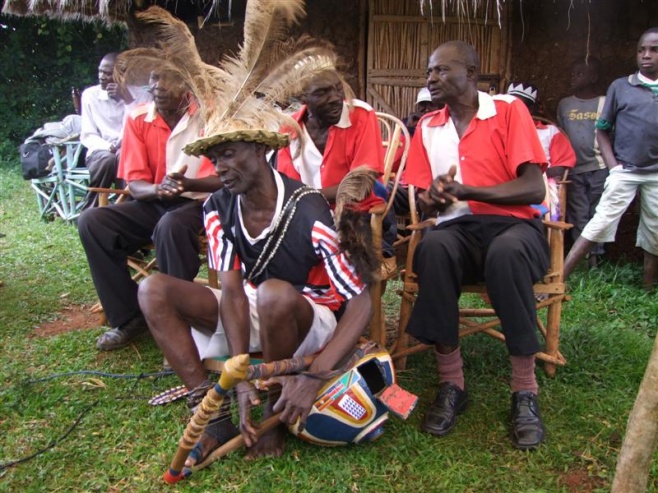 This was wonderful Nyatiti music, with Organda Joginda at the heart, playing 'bass' with the Nyatiti and  percussion with his leg 'snares' and the kick drum with his big toe (with a metal ring on it) banging on the bottom of the Nyatiti. The rest of the band added claps, dancing and wonderful backing vocals.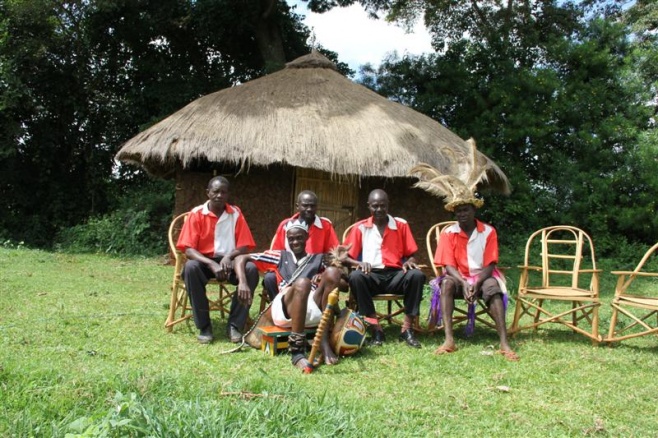 We took a while to set up and the band took a nice break in the sunshine in front of the mud and straw hut. And here's a close up of Organda: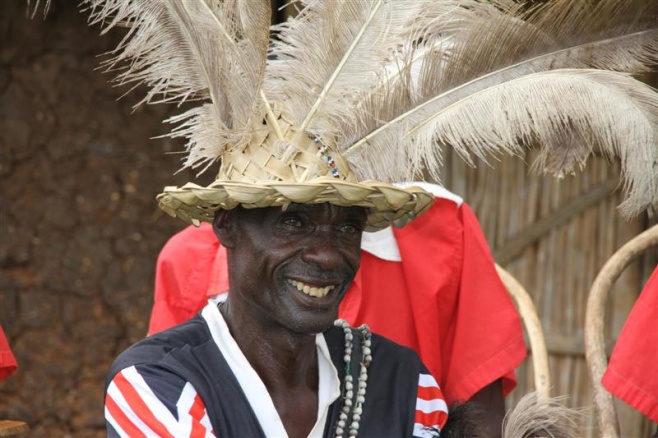 Now, let's hear and watch him play:
Aloka Ohangla Group
Fantastic group featuring the Orutu, the second major instrument of Luo music.  If played by a master it takes on the role of the 'fiddle' in Irish or US Country music.  This band played it well…. but the highlight was the drum solo in the Ohangla style.
Here's the 'Magic Moment Video' of the performance: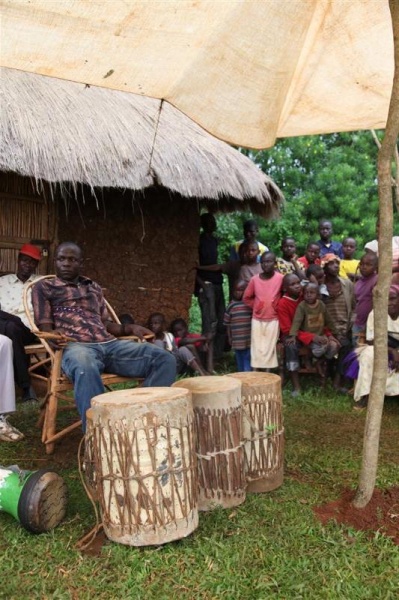 What you need to know as you listen is the drummer was drumming without a chair, doing deep squats and jumping about a foot off the ground with each 'kick' – this went on for four minutes.  Try it for 10 seconds.  Then he then would jump over the drums at key moments or jump in deep squats around the drums, and c) twice he did major spins, hitting drum, spinning and hitting again on time.  The reason you hear it 'fizzle' at the last second is because he eventually collapsed.
As you listen to drumming, let's introduce the Orutu.  It's a one string instrument, played with bow, with notes determined by finger pressure against the central stick, 'fretting' notes.    Here's what one looks like close up: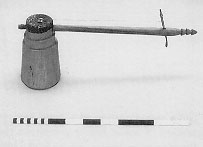 Here's the band playing with Jessie and Winyo on an influences song…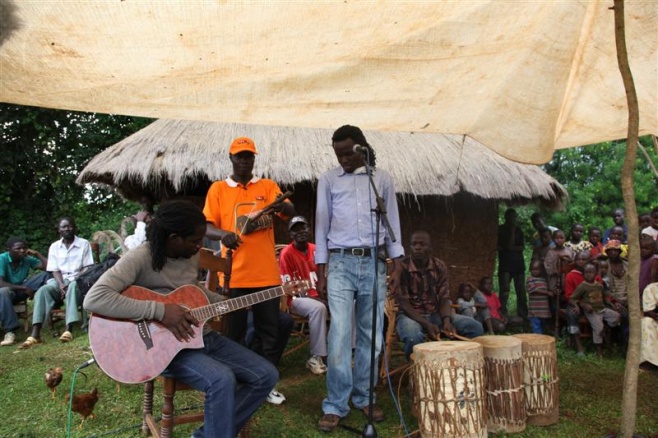 Nyatiti Group
Featuring Okumu Korengo. Another wonderful Nyatiti group led by Okumu Korengo who is considered one of the best players around.  Have a listen:
Okumu Korengo also played all instruments, accompanied by dancers and back up vocals; here he is performing….and posing for a portrait:
He gathered a big audience….and The Singing Wells team poses with his band:
The Village as 'set'
We try hard to bring you a sense of the beautiful villages that serve as our recording studios.  Our recordings are delightfully accompanied by cows and chickens expressing their inner musical selves.  And that's okay, because that is how the music is played and enjoyed.
The audience gather round the 'stage' with a typical village hut as the backdrop: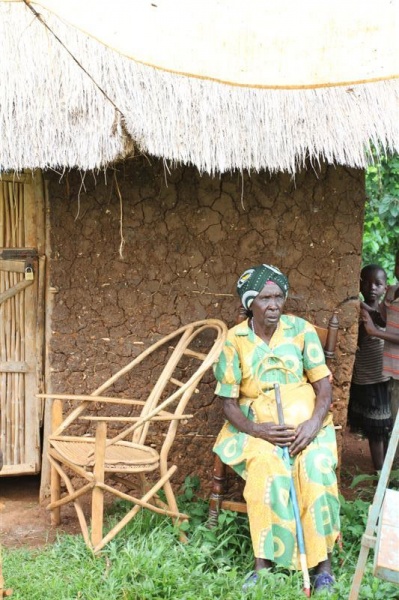 And the animals arrive and add to the entertainment:
Including the singing goat……and pink chickens!
Behind the Scenes
For the most part, we want you to enjoy the performances as they happened, without noticing the Singing Wells team.  But these performances are recorded with six mics (two centre, one far right, one far left, lapel mic for singer, lapel mic for lead instrument) and three cameras (Camera 1 stationary, Camera 2 close in, Camera 3 roving).  So there's quite a big crew setting things up and recording both audio and video.  So here's the view from behind the scenes: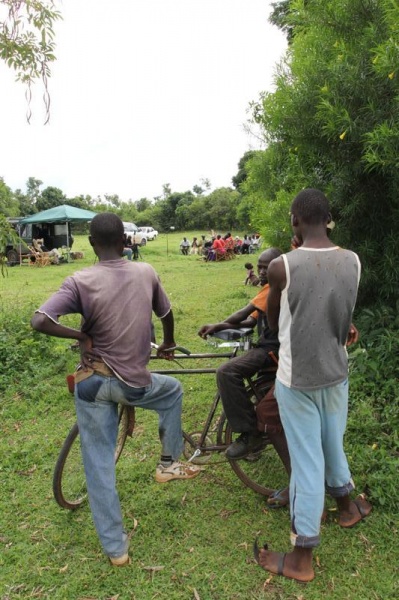 A young audience watches proceeding (performers are on far right, tent protecting recording equipment far left against back of truck, video guys in middle).  And a view from the field showing Jimmy on Camera 2 filming Organda Joginda:
Andy resting after setting up microphones: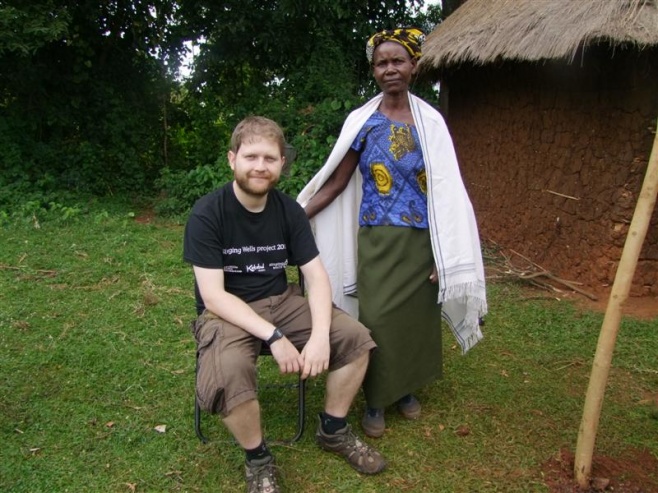 And Steve working as chief engineer on this session (Macbook Pro and two Motu audio interfaces on top of  our trusted Pelicase, which acts as storage for all equipment, chair and table….in the back of the truck that will see us throughout Western Kenya: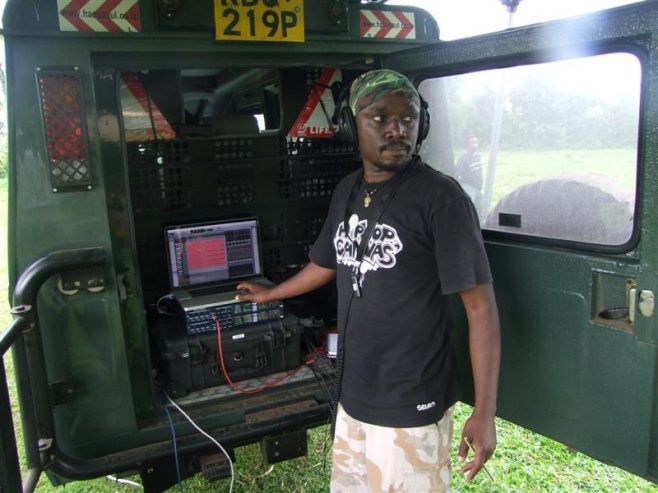 Finally, here's Willie setting up a lapel mic for Okumu Korengo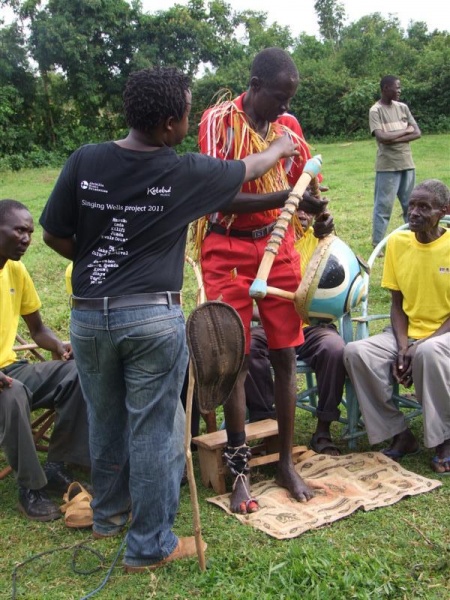 Thanks for listening.
The Singing Wells Team
29th November 2011