After a very rainy start, we conclude a brilliant afternoon of wonderful dance and song.  And we discover the Young Stars…
From our home base of Homa Bay, we drove to Rongo, passed the town of Rodi Company (named because it was first populated by a Road Company). We started in the morning at the compound of Jose Kokeyo, a legendary Luo Benga guitarist, but the rain attacked and we had to move. We ended up at the DRC Rongo in the back garden, recording three very different groups: the Otacho Young Stars, The Kanindi Jazz Band and  Jose Kokeyo himself.
The Music Groups
The first group were four young men, playing in the Orutu style.  First, let's introduce them:  from left to right, they were playing the Sanduku (Luo: Nyangile, which literally means 'box') Orutu, the metal ring (Kengele in Swahili and Ongeng'  in Luo) and a very happy backing vocalist (who also played the Nyangile).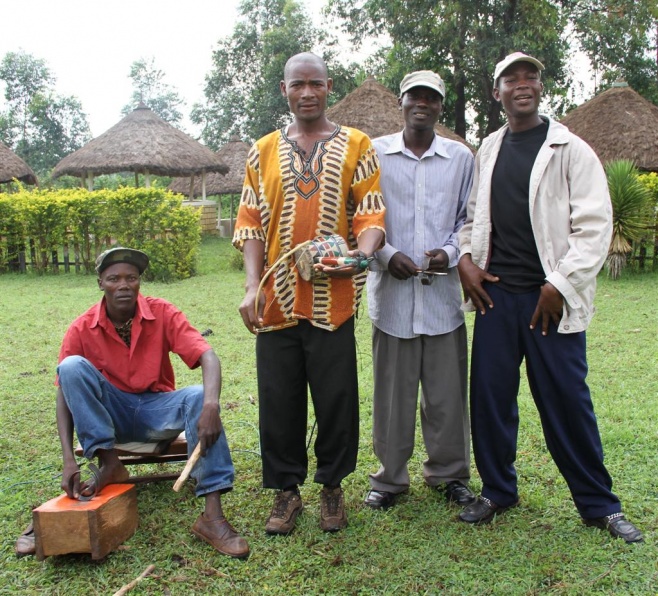 Let us tell a bit more about the  Nyangile: Below is more detail on the Nyangile and we'll try to explain how it works.  The musician holds two ogeng', one in his right hand, one in his right big toe.  Both are placed on the box.  With his left hand he hits either ring (with different sounds), or the side of the box or the top of the box (with different sounds).  He also has the option, and this is where it begins to sound more like a bass, to slide the rings along the top as he plays to elogate the note and change its pitch.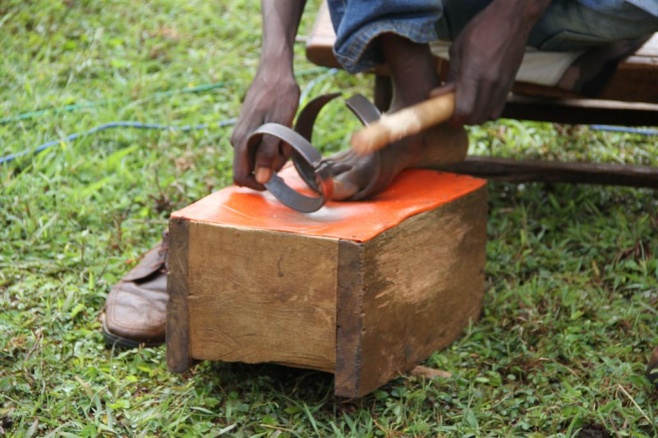 Please now listen to him in action – it is extraordinary and yes, this is one guy, one instrument:
The second group were the Kanindi Jazz Band, great dancers who also introduced us to our first Africa venture with the Vuvuzelas.
They also had a wonderful Teng' (the horn):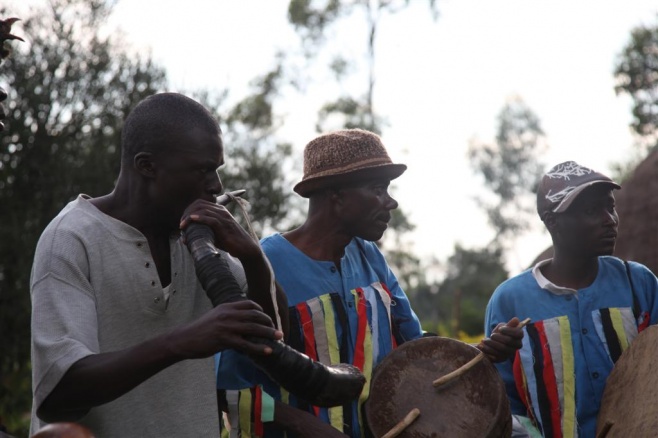 Here's the full band.  The leader is second from right. The two lead dancers are third from the right and far right sitting.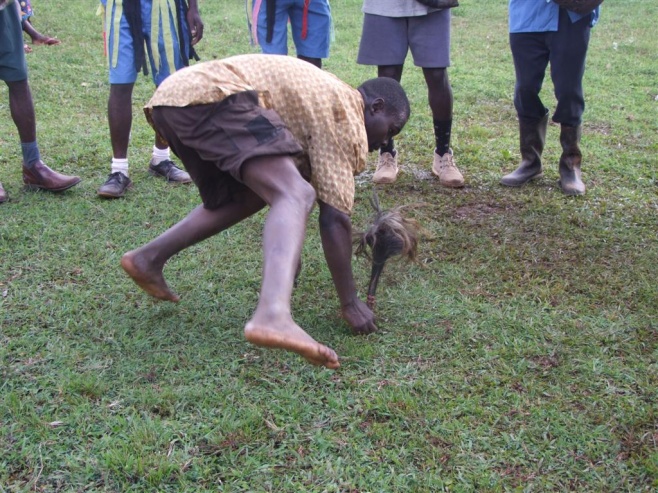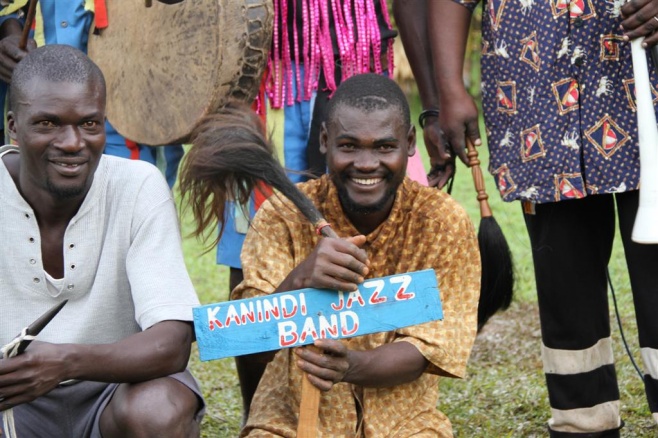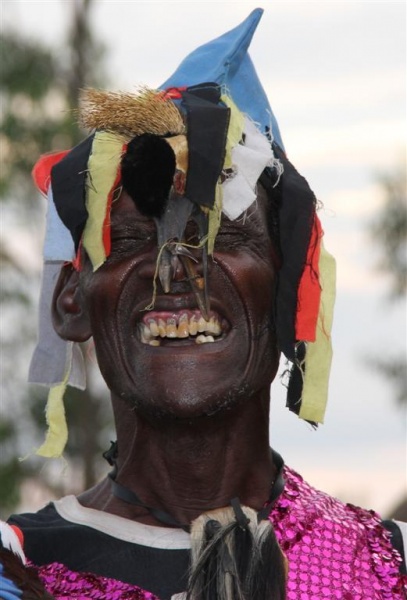 Jose is a fantastic benga player.  Interestingly, as a young student in the early '60s he went to university in Moscow.  So he and Jimmy had a great time talking Russian the whole time as the others looked on slightly mystified.
He played five tracks and you have a pretty good idea of  the roots of Bob Dylan…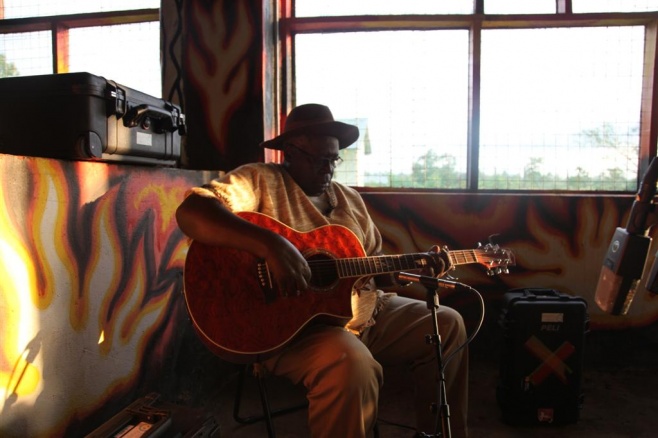 And with the Jose recording, we officially finished our November field trip, which took us to Rwanda, Uganda and Lake Victoria.  Tomorrow we head back to Nairobi where we will be greeted by the Batwa singers and musicians we invited back to record in the studio. They have been travelling since Tuesday, November 29th, by bus from Kisoro to Kampala to Nairobi.  We will see them tomorrow night and begin to record them on Saturday, 3 December.
The Singing Wells Team
1 December 2011