Recording at the Bagamoyo Country Club
Early in the morning we return to the village Boma to collect musicians from the group Chibite, who we had recorded the day before. We love their energy and musicianship and wanted to record a fuller album.  Three members were the same as yesterday: the brother/sister combo of Ndekwa and Ndahani and Ndahani's daughter Grace. We then added Tabu and Estelle, two other sisters of Ndahani and Ndekwa. This was an album of two halves: we first recorded 5 songs just with them and then added musicians from last night's session for a further five.
Here's the full group including Henry, Rajab, Tomato and Leo: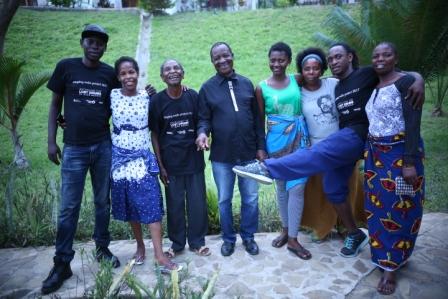 Here's Tabu: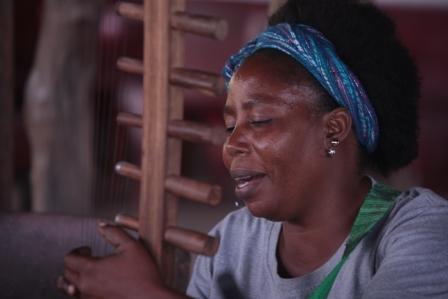 Here's Ndahani: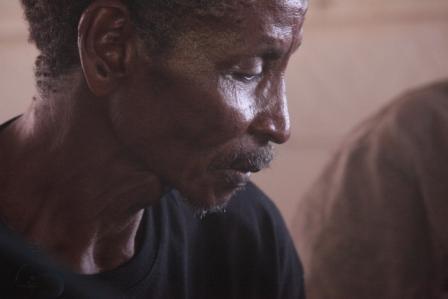 Here's Grace: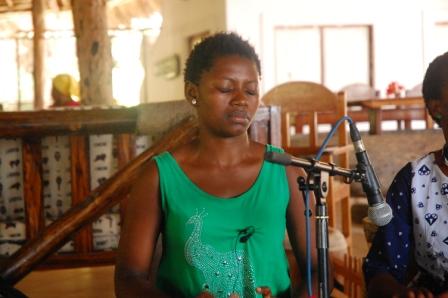 Part one: We recorded with Chibite players only:
Muheme (the tree to make the best drums). Interestingly, we later had a long conversation with Leo about wooden drums. He said that most drums are now steel, because it takes a whole tree to make one drum and you can't afford to keep cutting down trees in villages. He then told the story of another tree, the Mninga, which is a very rare tree out of which the best marimbas are made. He was in the market one time and found an old bed made out of Mninga. The wood was old and very dry which was perfect. He bought the bed for $15 and is now making a world class marimba. Behind every song there are wonderful stories!
Kijana: Young Man
Eholi Yaya
Njengwa: To be Built
Sahani (Meaning Plate, where a full plate is a metaphor for an abundant life and good harvest)
Part two: We then brought in Henry and Leo Mkanyia, Rajab-Alli Morris, Steven Jonas (Tomato) and Elliot Wenman and Sophie Grant to play five more songs. These were:
Marugaro
Sanaa: arts
Chipela: When you're hungry you gather lots of fruit from the fruit tree). This song featured Ndanhini on the thumb piano who created the most amazing rhythm, which played off Henry's bass brilliantly.

Malalanga

: this featured Tomato on vocals going through a hip-hop refrain about a difficult love life.
Kusakala Kwenyugu
And that was our lovely day at the Bagamoya Country Club, who were very welcoming to musicians.