Group Information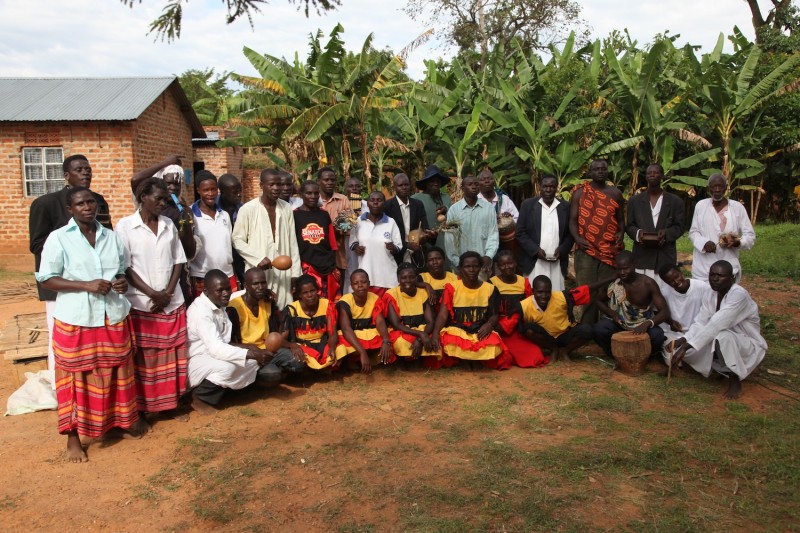 Song meanings
"Olumbe Namuna": Killer Disease – about HIV/Aids
"Bamiisi Muwulire":  Listen People
"Daudi":   The song is about a boy in the village that is going astray.  The singers advise him to get a job and settle down and find a woman.
"Mabega Dance":  The song is about when you see someone who is happy and you know they have good fortune.  But when you see them unhappy you know they are having problems.
Magic Moment featuring the Tube Fiddle and Flutes. The flute (Omulelel) player is George Wandela. The two Tube Fiddle players are Wilber Mutanse and Geoffrey Wamagaga.
Recording Information
20th November 2013
Recording location:
Bukada Progressive School, Bukada, Uganda
Audio by:
Steve Kivutia, Ketebul Music & Andy Patterson, Abubilla Music.
Mixed by Andy Patterson
Video by:
Patrick Ondiek, Ketebul Music; Jimmy Allen and Victoria Denison, Abubilla Music