Group Information
Culture Musical Club Taarab Orchestra is one of the oldest Taarab orchestras in Zanzibar founded in 1965 after independence. Generations of musicians have played in it. It plays traditional Taarab music with all female solo singers and male singers on instruments. It was clear that this orchestra had played together for a long time and were well rehearsed. They have a total of 45 people in their orchestra. They usually play with about 25 and we saw 15. Instruments in this orchestra we saw: 4 violins, 1 oud, 1 base, 1 qanun, 1 accordion, 2 drums and 1 tramboline. They produced a wonderful rich sound.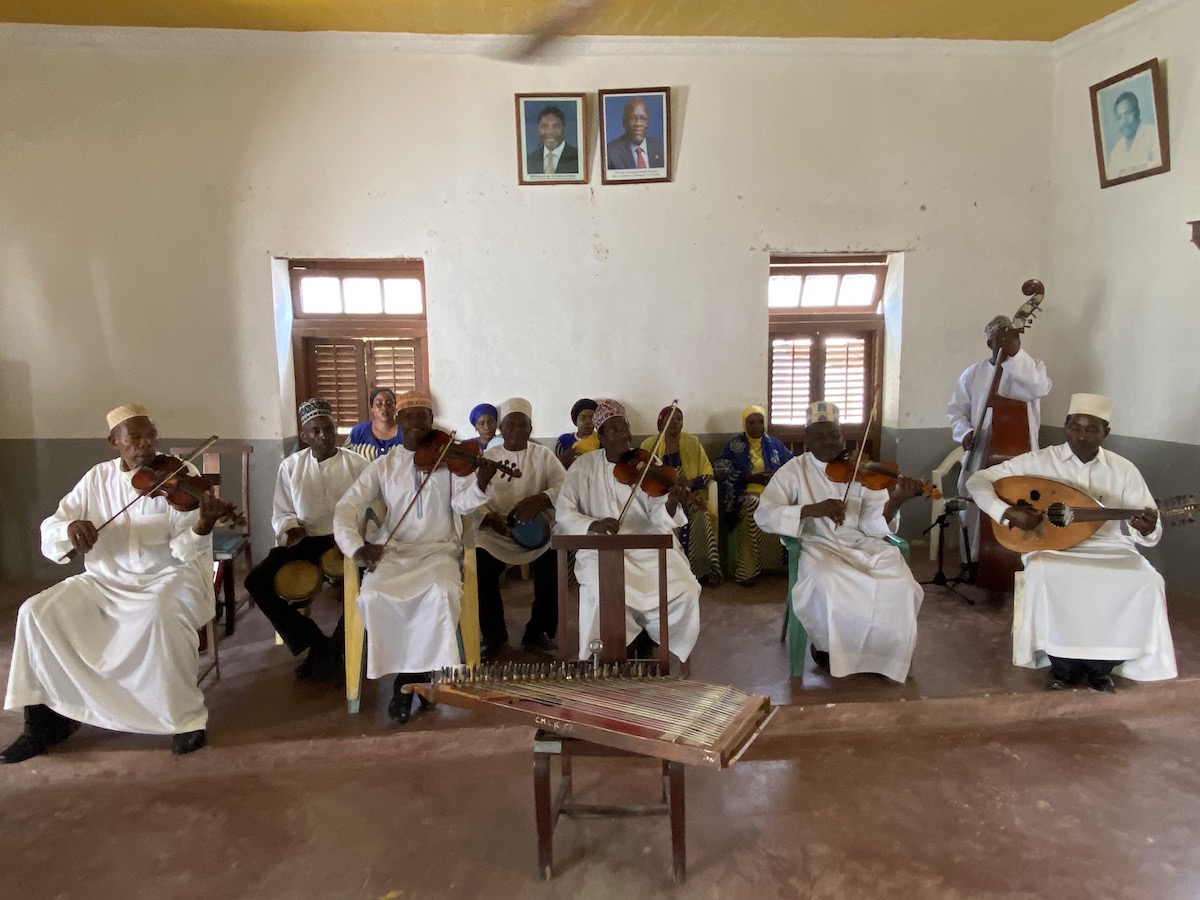 Performers: Taimour Rukuni Taha (secretary general, accordian), Maulid Haji Mkadam (musical director) We didn't get the rest of the names as there were so many.
Singers in order of songs below: Amina Addalla, Sabina Hassan, Mtumwa Mbarauk, Mgeni Khamis, Fatima Abdi Sdam.
Songs: 
Bashraf Waridi – Rose, instrumental intro
Ume Washuka
Kama Yalivyo Nipata
Mapenzi Matamu
Sikupendi Kwa Uzuri – Love song.