We started at the Ngalawa Hotel recording Kithara who we had to stop recording on Day 3 because of noise. It was great we could get them all to come to the hotel unexpectedly today. After this we drove back to Stonetown to record at the DCMA and the Culture Musical Club.
The three groups: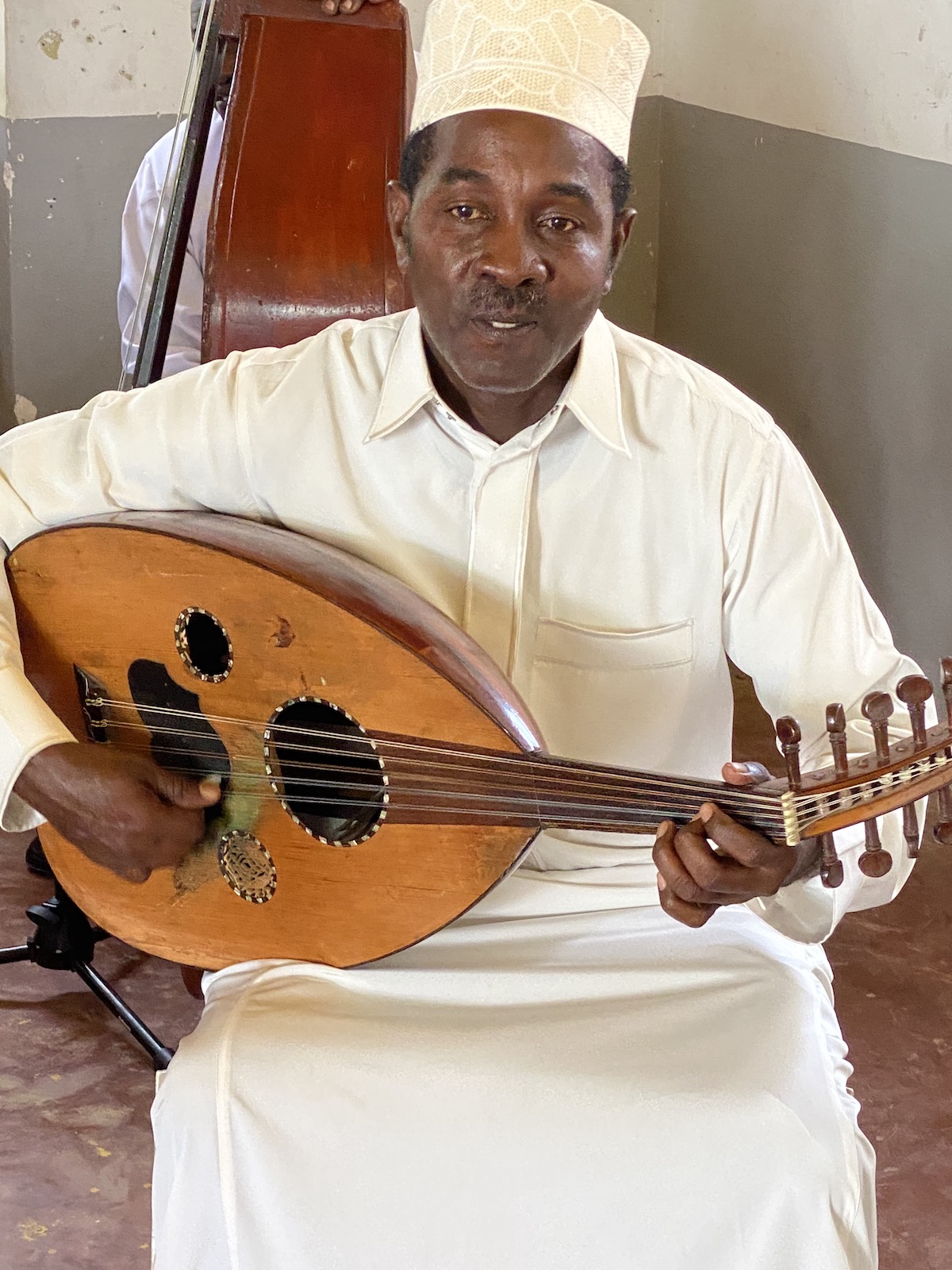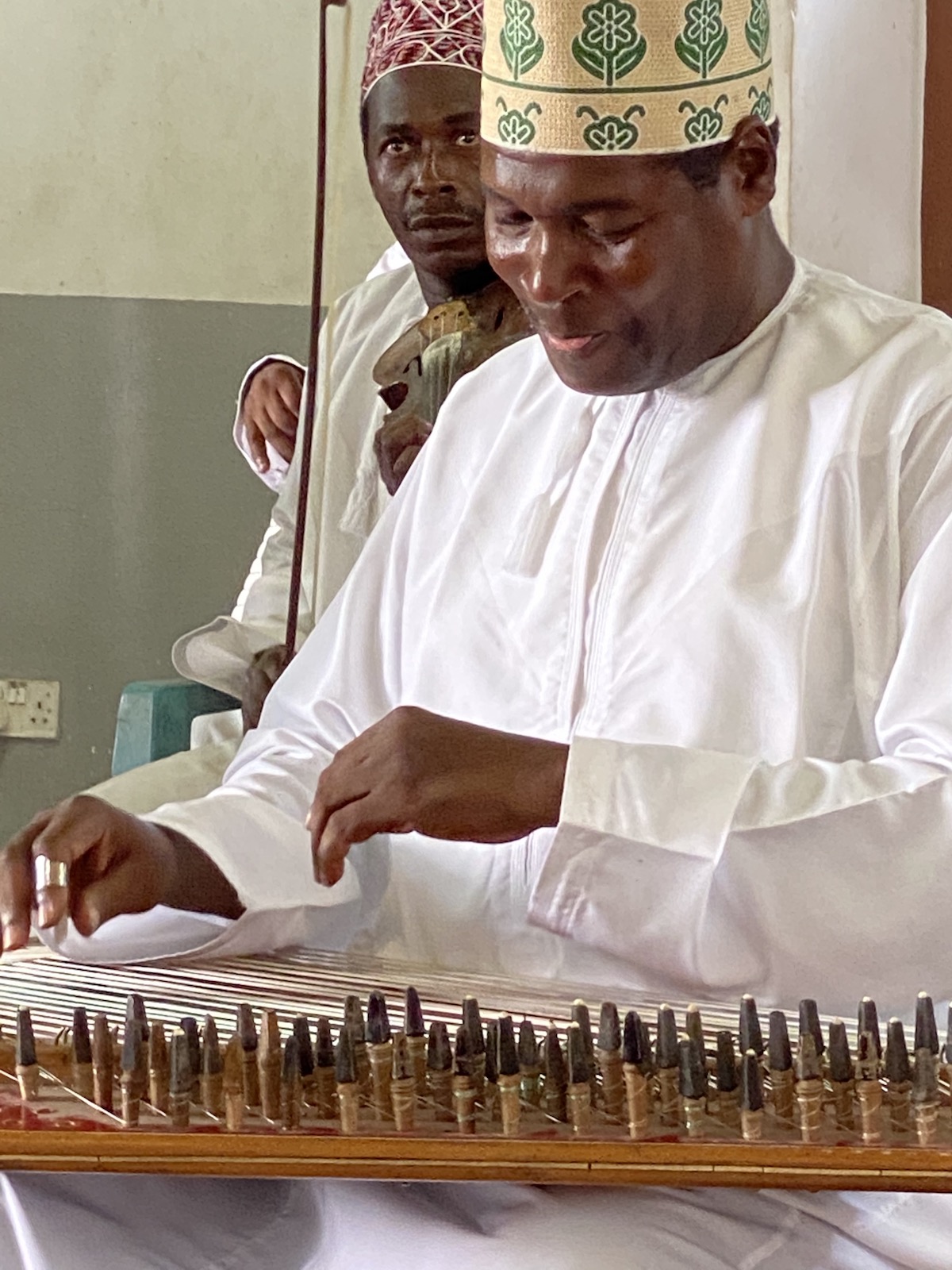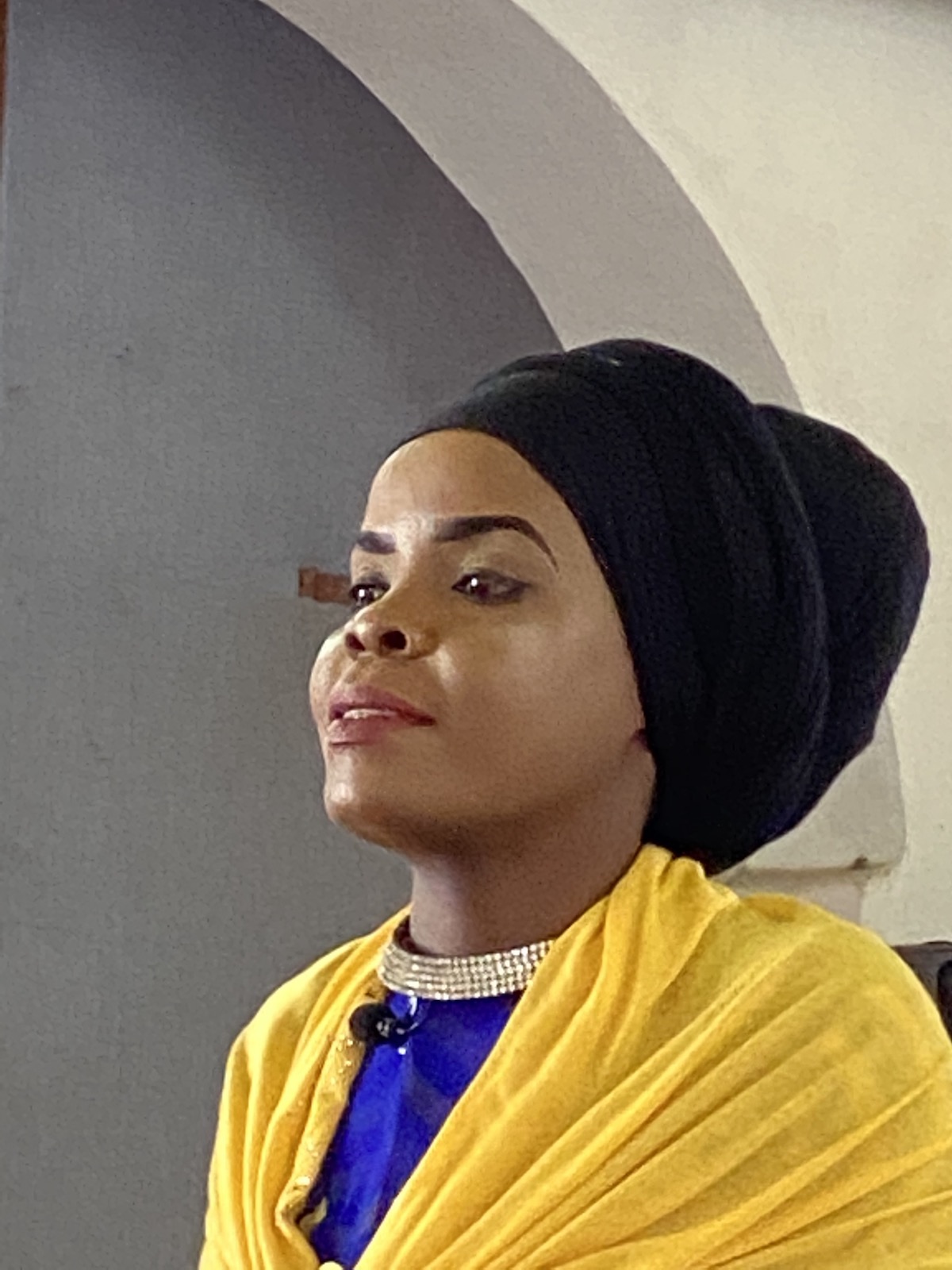 Kithara – This group was formed by Rajab Suleiman. They have played together for 20 years and all live in the same neighborhood. They play for weddings and festivals in a traditional Taarab style. It was good to see them again on the grounds of the Ngalawa hotel. 
Performers: Rajab Suleiman (qanun and director), Mohammed Hassan (accordian), Fum Faki (bongo and tabla), Tatu Khamis Haji (singer)
Songs:
Chungu – means Pot, composed by Said Ali 10 years ago
Usikhofu – means "Don't Worry" Composed by Rajab 8 years ago
Pendo Langu Ledhibiti – means "Keep it Well"
No 7 Instrumental – traditional old song of the community.
Taksim – Improvisation on the Qanun by Rajab Suleiman, magic moment
This group performed very well together. Rajab Suleiman played the Qanun to a very high level and Fum Faki got an amazing amount of different sounds out of the bongos and tabla. The singer sang in a lovely melodic, haunting way.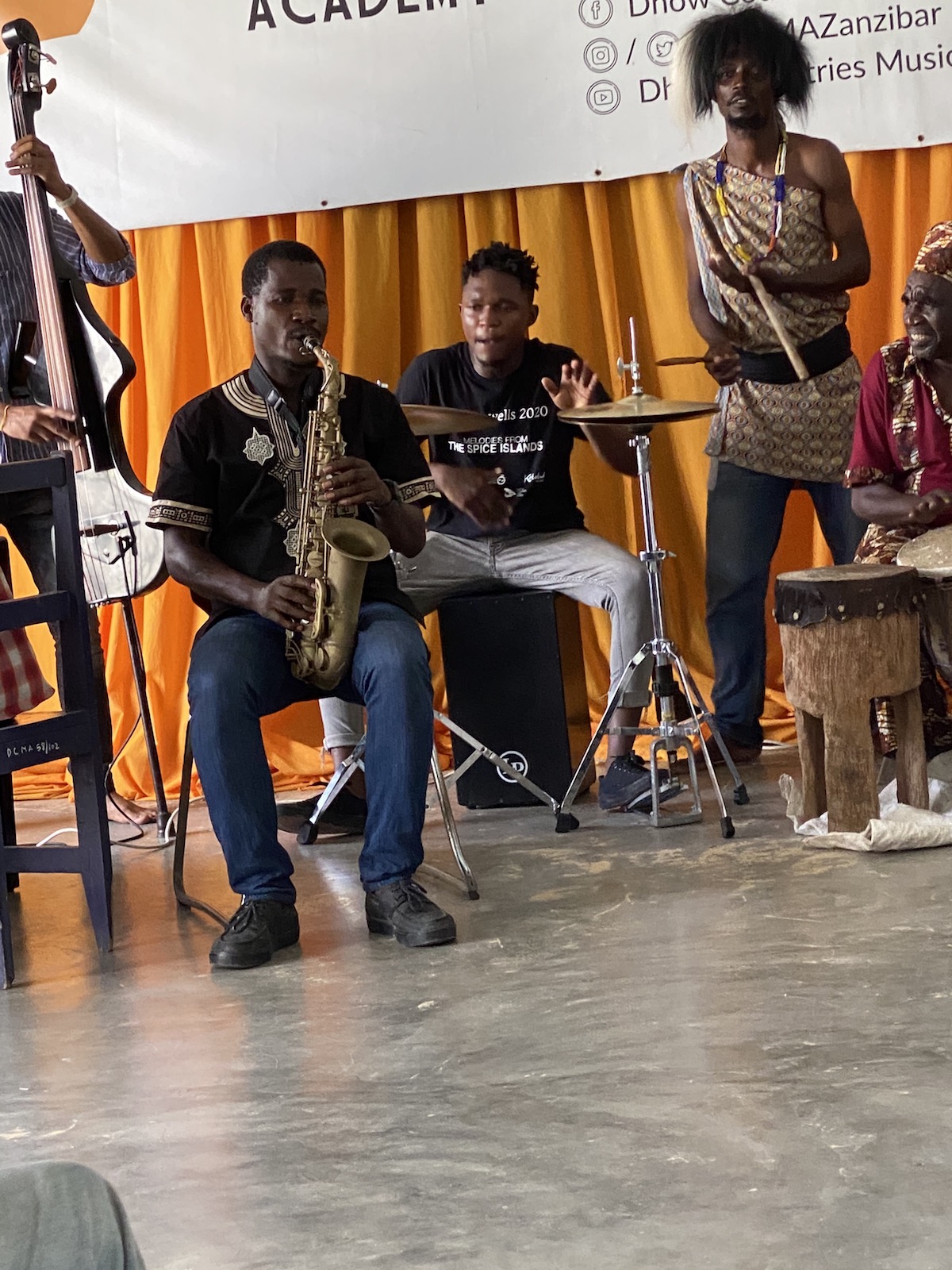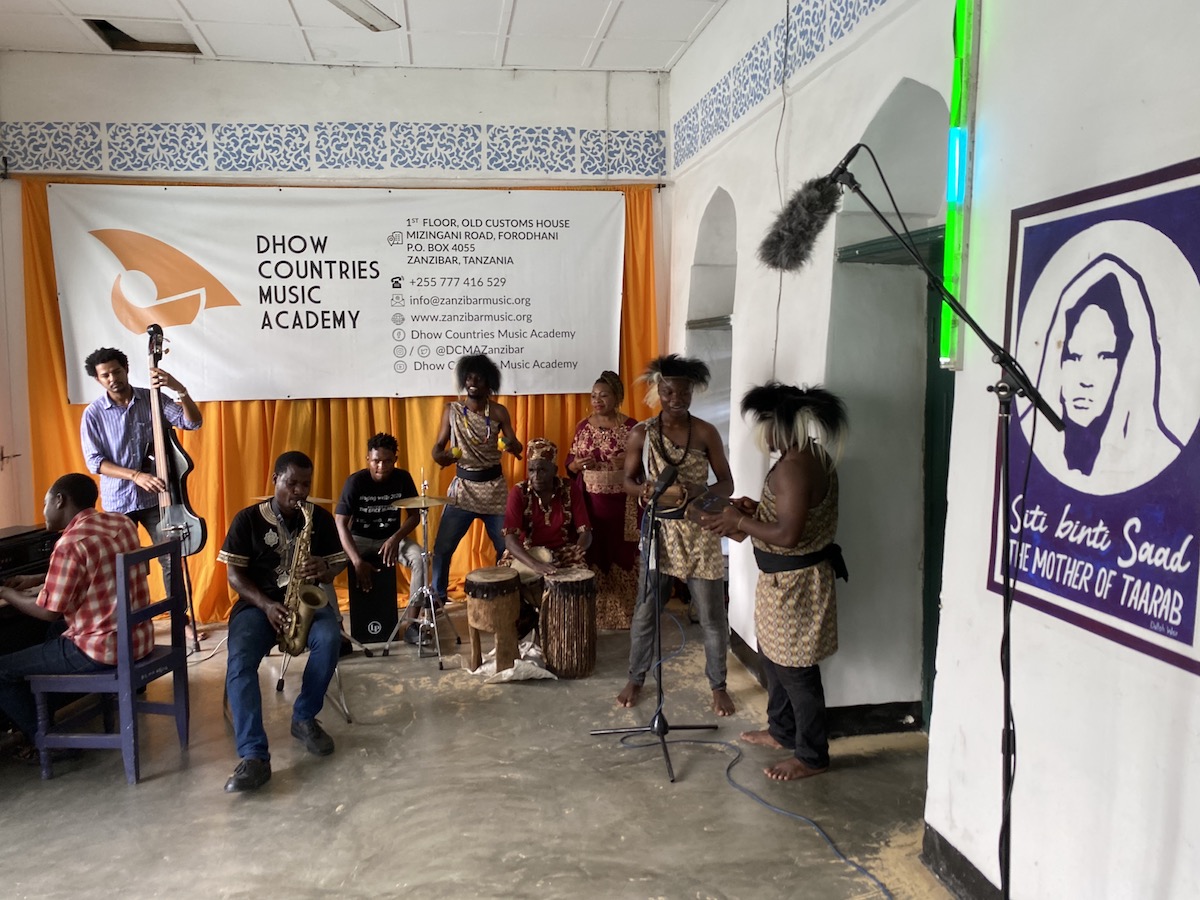 Tarajazz and Kirundo Fusion – we had seen these two bands earlier in the week and they came together at the DCMA. They consist of a combination of young students in their 20's and established senior teachers of music. It was wonderful seeing them work together and improvise two songs.  They produced a wonderful, dynamic fusion of Taarab, Traditional African rhythms and contemporary Western and African sounds.  
Performers:
Tarajazz: Suleiman Makame (keyboard, director), Hassan Mahenge (Saxophone, assistant director), Mahsin Basalama (contra base), Christopher Weston (Cajon and high hat), Regina Juma (singer). There was supposed to be a violin player but unfortunately he couldn't make it.
Kirundo: Lukoa Nenes (sticks), Joshua Muyumovela ( shakers), Nyemo Mopana (guitar, kalimba (hand held thumb piano), lead singer), Heri Kombo (drums)
Songs:
Mwaludeja – Kirundo group started with this song they had composed. Tarajazz joined in.
Nyumbani – Tarajazz started and Kirundo joined in. They improvised together.
It was wonderful to see the combination of traditional instruments such as the Tanzanian drums, Kaliba, shakers and sticks along side more Western instruments such as the piano, saxophone, cajon and high hat.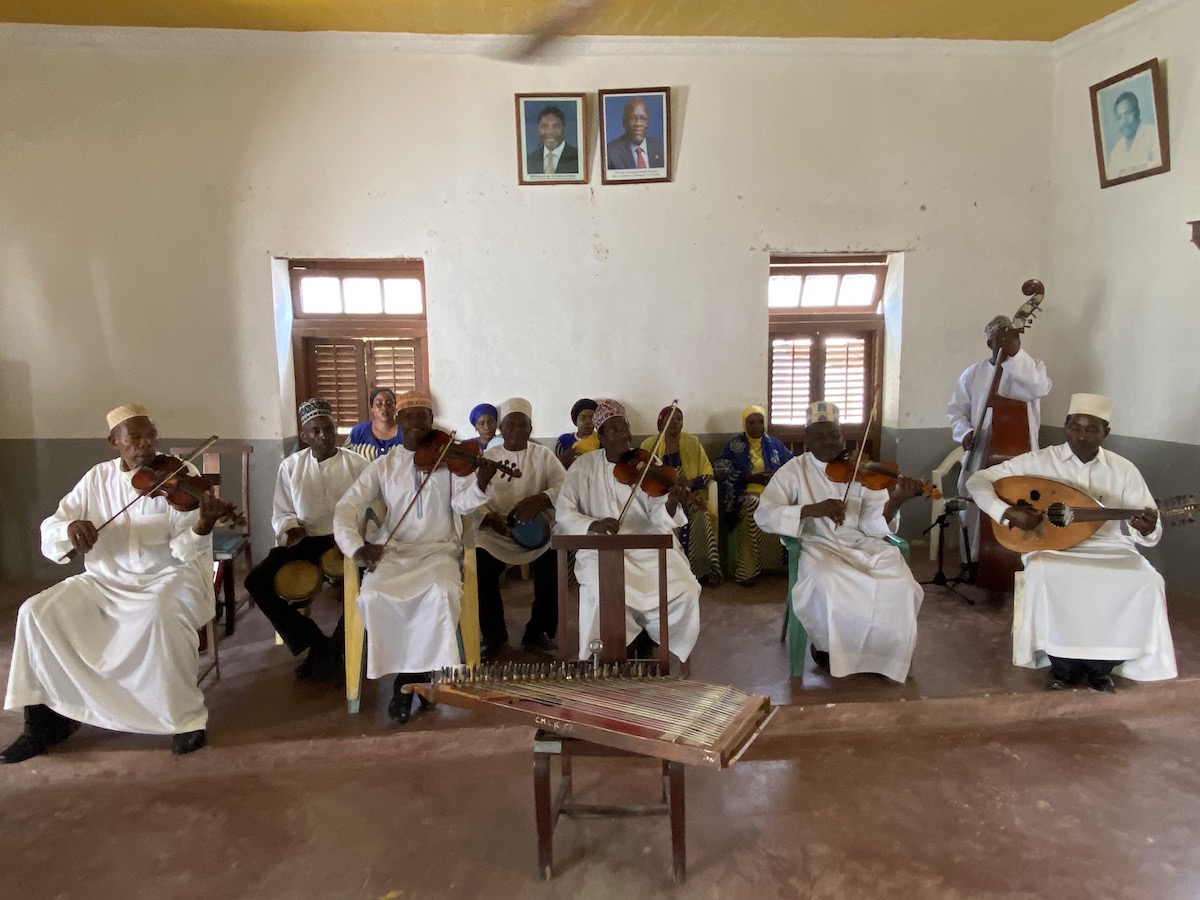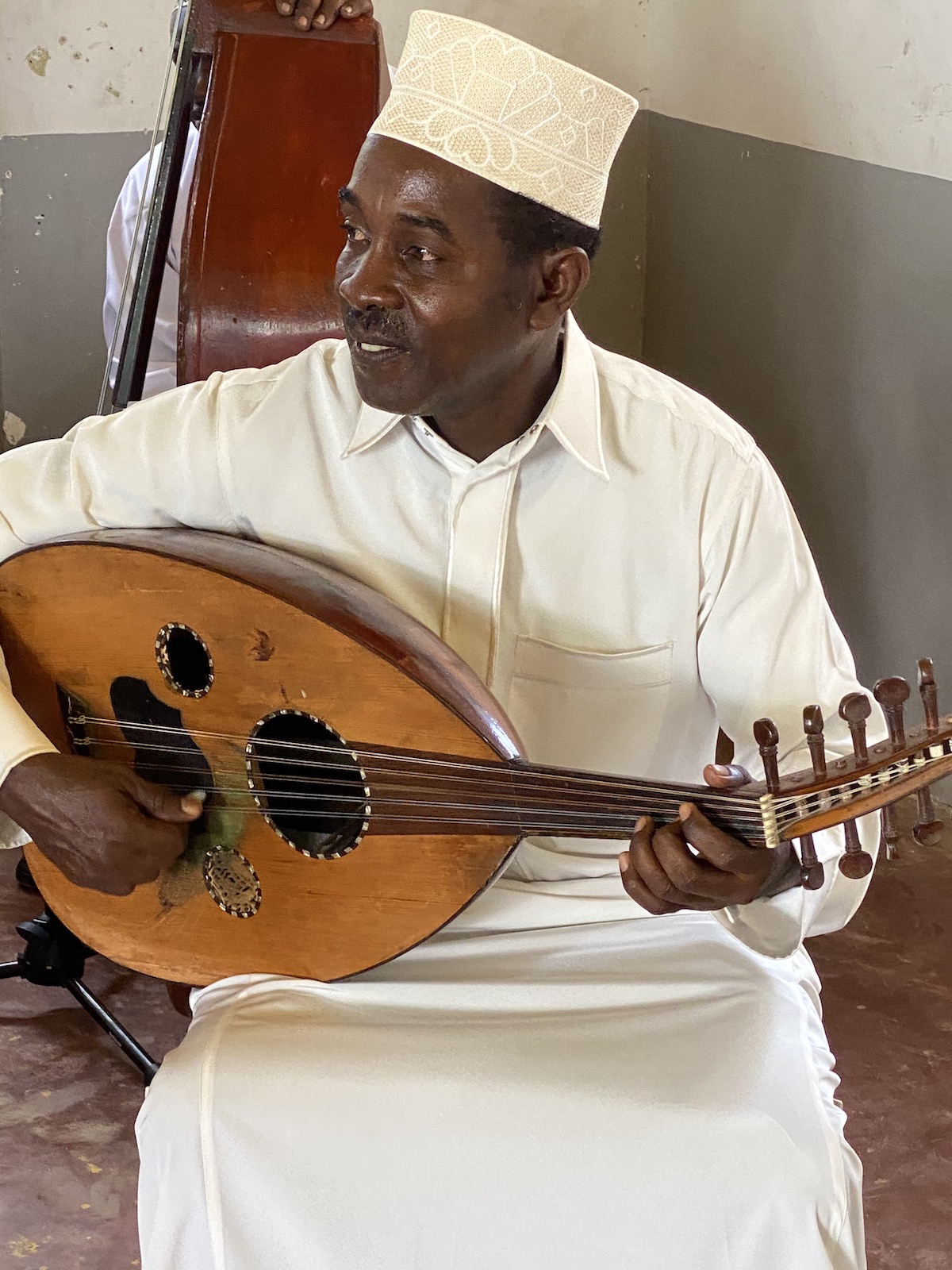 Culture Musical Club Taarab Orchestra – this culture club is one of the oldest Taarab orchestras in Zanzibar founded in 1965 after independence. Generations of musicians have played in it. It plays traditional Taarab music with all female solo singers and male singers on instruments. It was clear that this orchestra had played together for a long time and were well rehearsed. They have a total of 45 people in their orchestra. They usually play with about 25 and we saw 15. Instruments in this orchestra we saw: 4 violins, 1 oud, 1 base, 1 qanun, 1 accordion, 2 drums and 1 tramboline. They produced a wonderful rich sound. 
Performers: Taimour Rukuni Taha (secretary general, accordian), Maulid Haji Mkadam (musical director) We didn't get the rest of the names as there were so many.
Singers in order of songs below: Amina Addalla, Sabina Hassan, Mtumwa Mbarauk, Mgeni Khamis, Fatima Abdi Sdam.
Songs:
Bashraf Waridi – Rose, instrumental intro
Ume Washuka
Kama Yalivyo Nipata
Mapenzi Matamu
Sikupendi Kwa Uzuri – Love song.