Group Information
Kirundo performs in a fusion of traditional African rhythms from mainland Tanzania and Pemba, and contemporary African sounds.  The three young men are all students at the DMCA performing with a well known drummer and teacher of music. This band has been together for 2 years.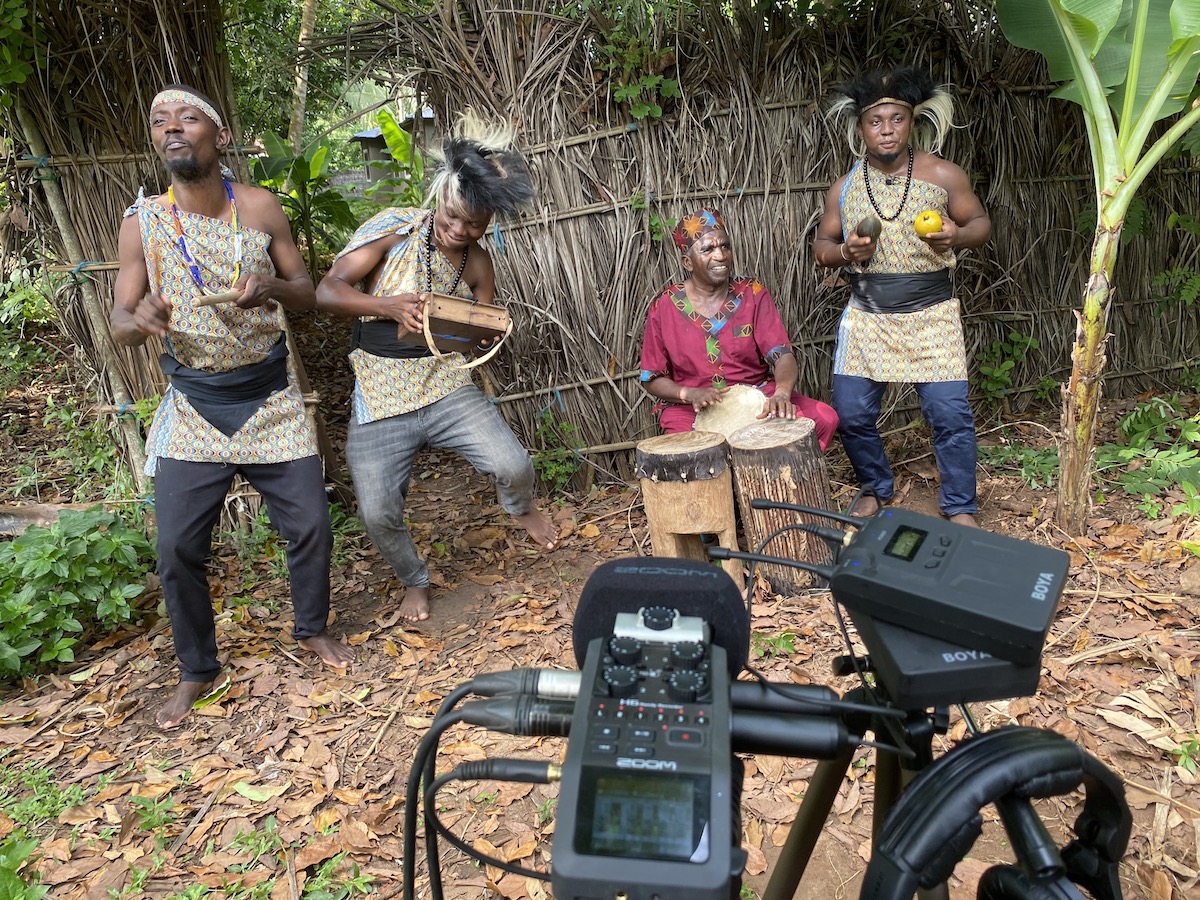 Songs: 
Mwaludeje – Tradition after the harvest. New composition.
Mjomba –  Uncle, celebrating the good hunt. New composition
Uye – Come Back Please, used at a wake after someone is buried. New composition.
Uringe –  Be Proud. Old Traditional song
Kyaso – old traditional Zanzibarian song of celebration
Mnyamwana – Respect for women. New Composition.
They sang in a combination of Hehe and Kigogo, both languages from mainland Tanzania, as well as Swahili. They had incredible energy and charisma. The singer, Nyemo, had a beautiful melodic voice. He also played guitar and the kalimba. The three young men all wore head-dresses made of black and white monkey fur They had such a good beat, they got all of us dancing. We loved them.