Ndaiga Muchiri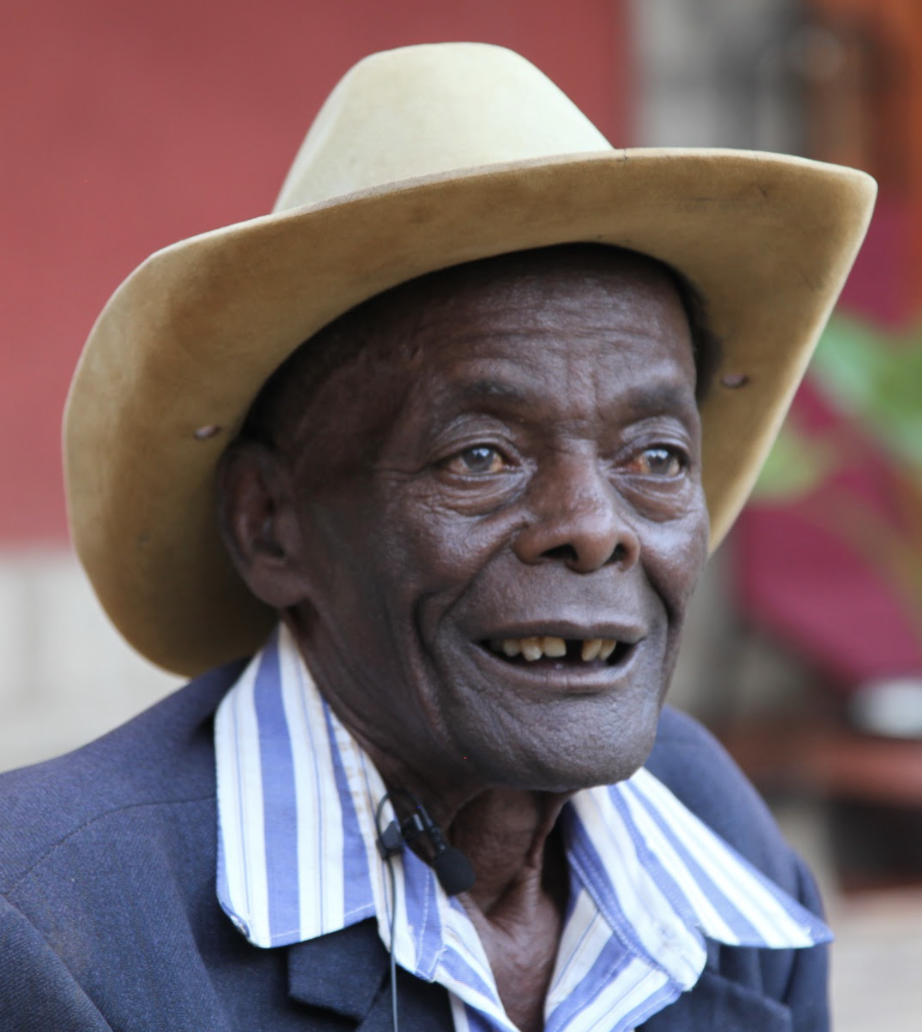 Group Information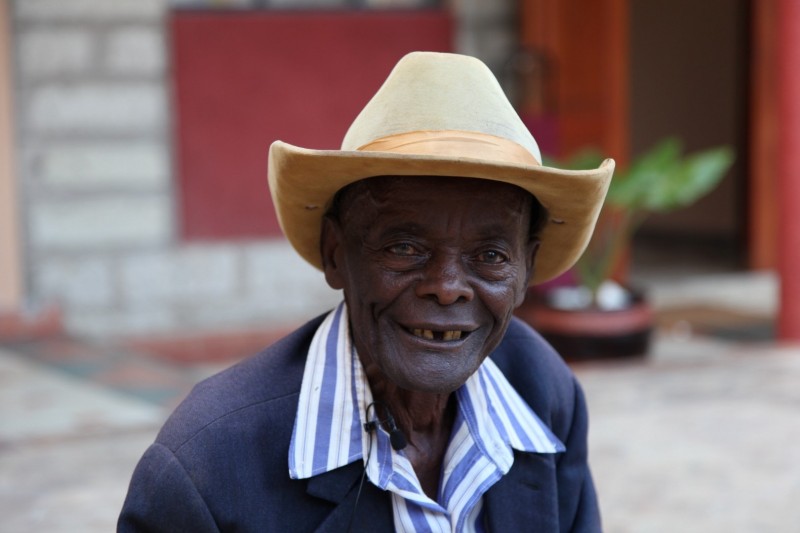 Ndaiga Muchiri:  He was a founding member of Kangema Mwomboko Dancers.  Ndaiga started singing in 1943 and loves to entertain.  He's Kikuyu and plays Mwomboko wa 40 style.
Mwomboko:  a traditional song where he plays the Karing'aring'a (the ring)
Recording Information
4th March 2014
Recording location:
Nkubu Heritage Hotel, Nkubu, Kenya
Audio by:
Steve Kivutia, Ketebul Music & Andy Patterson, Abubilla Music.
Mixed by Andy Patterson
Video by:
Patrick Ondiek, Ketebul Music; Jimmy Allen, Abubilla Music and Lewis Koome for Singing Wells