Have you ever asked yourself where music genres come from? Why do we have Jazz or Blues, and what's going to be the next big thing? The answer is influences; something that Singing Wells is deeply passionate about.
Many genres of popular music like Blues, Jazz, Salsa and Rumba derive to varying degrees from traditional music in Africa. These rhythms and sounds have acted as influences (see more on our influences work here) and have helped newer genres form.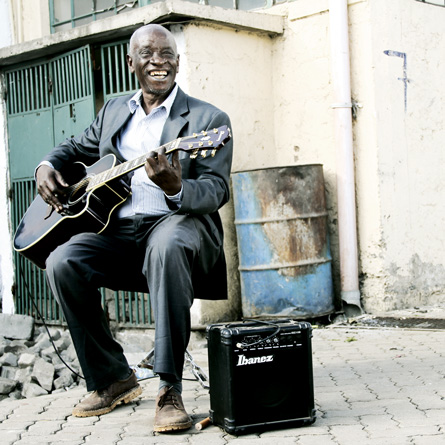 The same works in the opposite direction of course, and African popular music has emerged as a combination of traditional African music and an adoption of certain elements – particularly some musical instruments and recording techniques – from Western music.
Last week I was in a taxi driving through Nairobi's Westlands and talking to a girl about Sauti Sol – one of Kenya's most popular bands. She described their music as 'Afropop', a contemporary music genre that combines traditional African music and Western popular music.
Afropop influences
The Sauti Sol band members have named a musician that influences them as Daudi Kabaka. Kabaka was a popular Kenyan artist whose songs include African Twist.The traditional Benga sound is about 60 years old with its formative years occurring between the late 1950s and the 1960s. Its roots run deep in age-old Luo musical instruments.
Singing Wells and the 'bridge' between traditional and modern
Tracking the story of Sauti Sol's musical influence excites us, as it's a reminder of how important the Singing Wells mission is. When we learn that one of the most popular modern African bands is inspired and influenced by traditional musicians it makes our work even more poignant.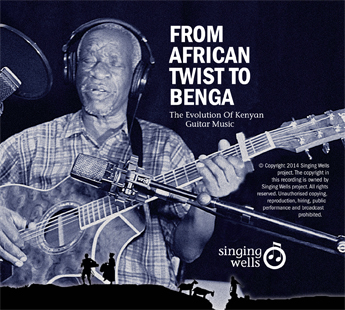 For example, in March 2014 2014, Ketebul Music and The Abubilla Music Foundation came together to record some of the most important 'bridge' artists in Kenya – a group of people who have built a connection between the music of their villages and modern music. These were the founders of Benga, among other genres. Just as Daudi Kabaka's Benga music influenced Sauti Sol, our hope is that by recording and preserving this music it can continue to inform, inspire and influence a new generation of artists to carry the traditional music of East Africa into their songs.
Listen to our bridge artists now.