We are pleased to announce that the Group of the Month for October 2013 are the Otacho Young Stars.
We first encountered the group on our trip to record the music of the Luo in Western Kenya in December 2011. Up to that point, we had had a bad day – which included Andy taking the collected rainfall of the past hour, in the face from the roof of the tent….
We then moved from our original recording location to the DRC – not the Democratic Republic of Congo, but Dinky's Resort Club, down the road in Rongo. We set up the recording gear at the back of what looked like an old dance hall – the grass at the rear of the hall forming a natural arena for our groups – one of which was the Otacho Young Stars.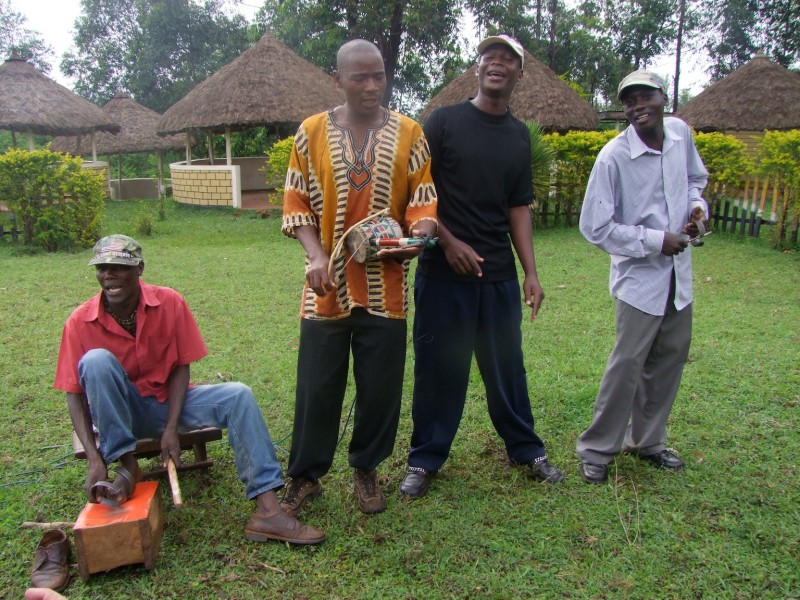 We later met the group again, when we invited them to record as part of the Influences series at the Ketebul studios in Nairobi. They recorded two tracks in the studio with Jessie Bukindu.
We recorded 5 tracks with the group in the field – one of which was 'Charles Manager' sung in English -about the arrival of a new manager to a sugar plantation. The irony being that they are thanking him, just for doing his job properly. This was one of the songs the group re-recorded at Ketebul studios – re-named Mr Manager and available on YouTube here:

You can find links to the field reports below – along with a link to the group page for the Otacho Young Stars.
We'll be posting clips and recordings of the group on the Facebook, Twitter and YouTube pages over the course of the next few weeks – so keep an eye out for them!