No journey in the morning, other than to gather in the garden after breakfast.
The Recording Site
We woke, had an early breakfast, packed the personal luggage and then set up a recording session in the beautiful gardens of the Gately Hotel.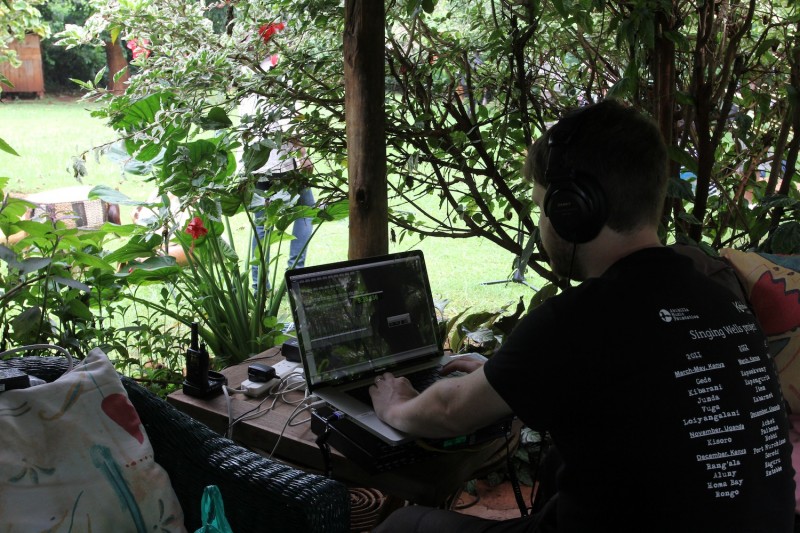 The Nile Beat Artists
The Nile Beat Artists joined us over the morning and we were ready to record at about noon. There were founded in 1990.    The group were voted group of the year in Uganda in 2004.    Their leader is Haruna Walusimbi.    They have 4-5 drummers depending on the song, 2-3 flute players, 2 tube fiddle players and 2 thumb pianos. They also have the traditional Ugandan Xylophone.  All instrumentalists also sing and are supported by three ladies who sing and dance.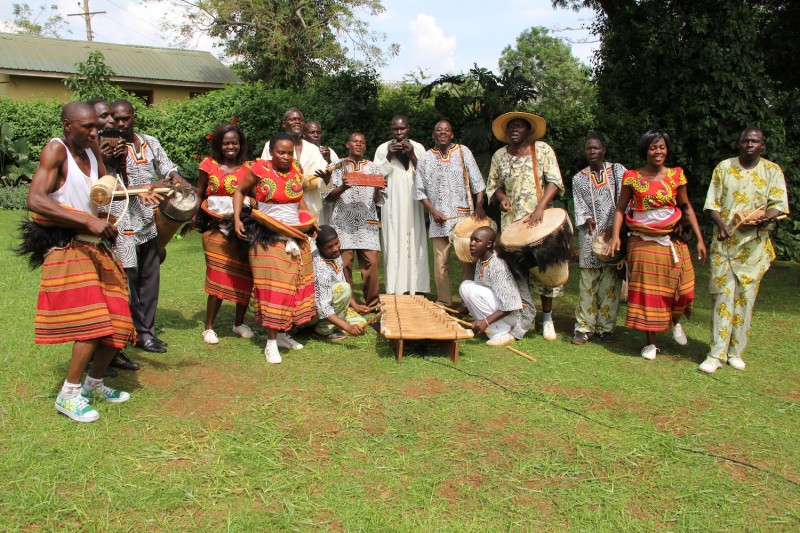 The three core members are:
Walusimbi Nsibambi Haruna:   He the Founding Director of Nile Beat Artists. Walusimbi was once the Global Youth Earth Day Ambassador for Africa after winning the Global Youth Earth Day Ambassadors Competition in Marikina-Philipines.
Nabayaza Sumaya Baiga:   She is a senior member of Nile Beat Artists and is vice president of the cultural association in my university. During her school life she was best dancer in 2007 and 2010 in high school, and best dancer in her university in 2010 and 2011.
Musoke Meddy: He is a senior member of Nile Beat and the treasurer in group. Meddy was voted the best dancer in the Uganda in 2004 and in 2008.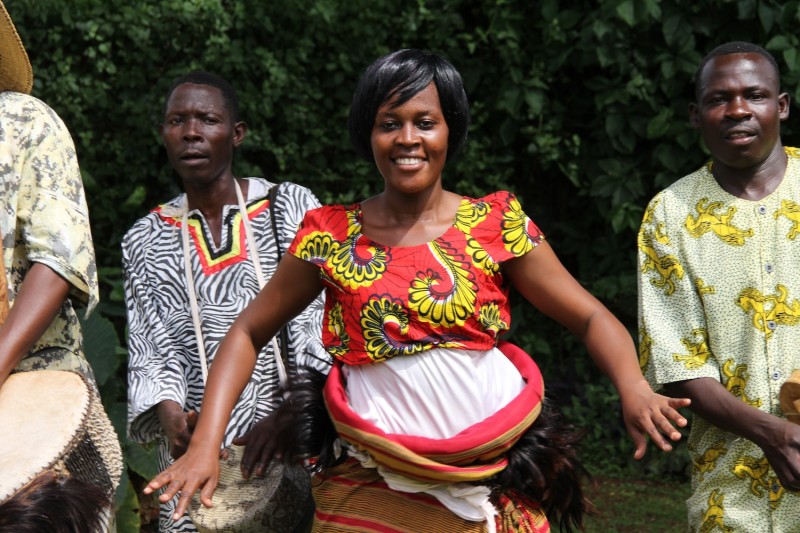 The Group performed five songs:
Here is their music:
James Isabirye says, "It is a challenge for me to talk about Nile Beat because I have so many feelings about it.    But what I'm most proud of its contribution to the preservation of Ugandan culture by organizing the only festival since 2005.  Many people are performing around the country today due to those festivals.   The group is very literate in music and we had a clear vision from 1990 of what we wanted to do.  We are not doing badly and have a comfortable life from the performances.   Some musicians who didn't even have a bicycle not have houses. We are showing you can have a musical career.   We are growing our knowledge and getting better at representing the culture.  Now we have city in Sweden that is starting to partner with us to advance cultural exchanges."
Tabu asked James, "Why did you want to do traditional music?"  James answered, "We love traditional music of any ethnicity I understand it now in the context.  We started with our music from our villages.    The three founders of Nile Beat grew up with the music, we love it and felt we had no choice [The three founders are: Haruna, the MD who is running the group,  Saul Kasule and James Isabirye].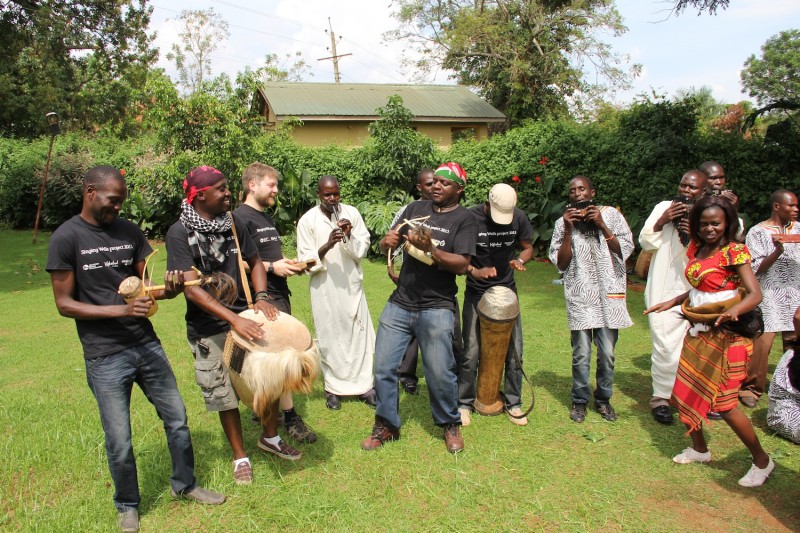 The Journey Back
After the performances, there was a lot of picture taking, hugs and farewells.    We also said goodbye to a wonderful hotel filled with amazing hostesses that treated us very well.  We then drove straight back to Kampala and even passed the President's car on the way (it was unclear if the car held the President).   We returned to the Kampala Imperial Hotel and some of us were delighted to find a English football match on the TV (Arsenal vs. Southampton).   And we were greeted by Air Conditioning which is most welcome by those of us from the North but feared and mistrusted by those of us from Nairobi.
We look forward to recording tomorrow in Kampala.  Apparently there is a marathon. We shall provide the soundtrack.