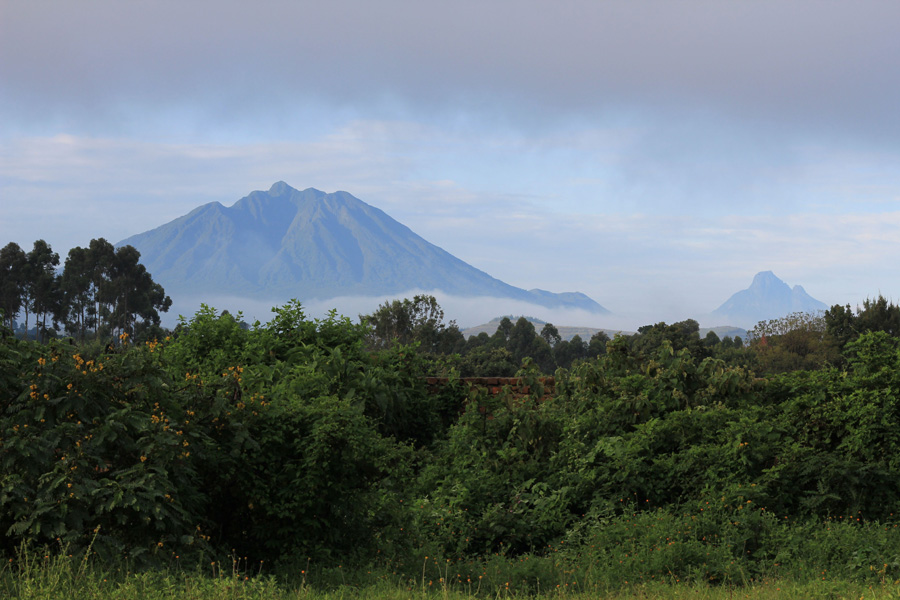 How about this for a view from your hotel window?
On the left is Mount Muhavura – 4127m at the peak, its an extinct volcano at the easternmost end of the Virunga range.  On the right is smaller Mount Gahinga (3474m). During the Singing Wells field visit to record the Music of the Batwa, we stayed at the Traveller's Rest Hotel in Kisoro and this was the view which greeted us each morning.  It was a wonderful place to stay and the staff were incredibly helpful and let us set up a recording studio under the verandah in the garden, much to the surprise of the other guests who were there for the trekking safaris to see the famous mountain gorillas.
The story of the Batwa and the gorillas are inextricably linked – read more about it here.