Group Information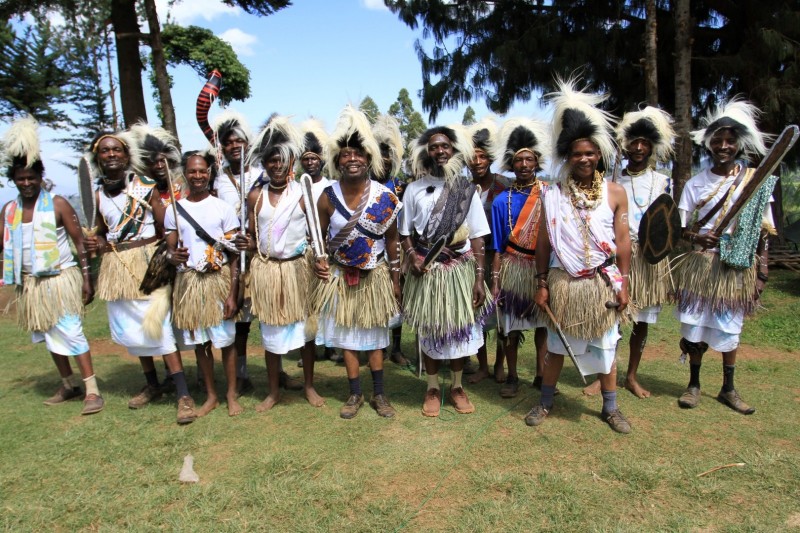 Irimbene Cultural Dancers and Self-help Group, formed in 2000 with  21 young men, and is led by Edward Kiogura.  They play in the Authi style and are from the Ameru ethnic community, from the Irimbene Village, upper Kiungone Sublocation, Abogeta West Division.
The group uses Mbere (shakers) worn by Bernard Nkonge, Ginfold Mbae, Amos Munthi and Fraras Ikunda.  They also use a flute, Coro, which is performed by John Mwiti.
Recording Information
4th March 2014
Recording location:
Ruthumbi forest, Murungurune, Kenya
Audio by:
Steve Kivutia, Ketebul Music & Andy Patterson, Abubilla Music.
Mixed by Andy Patterson
Video by:
Patrick Ondiek, Ketebul Music; Jimmy Allen, Abubilla Music and Lewis Koome for Singing Wells