Group Information
Nyerere wa Konde (Mohamed Nana Mazarakwe) is an artist from Kilifi County, who was born in 1948 in the Gede Malindi District. He became a musician in 1981, and performs in the mwanzele style, originally performed during funerals by the Mijkenda tribe of the Coast Province of Kenya.
"Other people play music that sounds like mwanzele, but what they don't know is that people from the coast know the real mwanzele." Nyerere wa Konde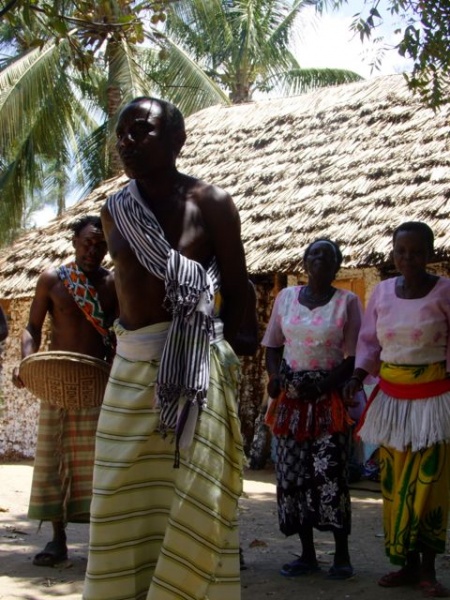 His music includes lyrics about politics, disease, and also advice on how people can live together in harmony. He has a big family, and his children are also musicians, who often play with their father as Nyerere Wa Konde Music Club. He is the father of Mr Bado (known when he performs in mwanzele style as Mohamed Said Ngana), a musician who is heavily influenced by the coastal harmonies and melodies of Kenya, fusing them with modern western musical ideas. We captured Nyerere singing with Mr Bado in one of our influence sessions here.
After his incredible performance in his village, we also brought Nyerere into Ketebul studios in Nairobi for an influences session, where he performed a few of his songs.
Recording Information
Date of Recording: 29th March 2011 Location: Gede, Malindi District, Kenya Audio by: Andy Patterson, (Abubilla Music) assisted by Jesse Bukindu, Steve '64' Kivutia, Willie Gachuche (Ketebul Music) Video by: Jimmy Allen (Abubilla Music) and Patrick Ondiek (Ketebul Music) Video edit by: Patrick Ondiek