After a long drive from Nairobi to Malindi yesterday, we spent a full day recording in the village of Sita… Let's focus this blog on today's music. After all, it's all about the music. Three things to report….
The Village
Sita is about 15 kilometres from Malindi, which is on the Kenyan eastern coast, against the India Ocean.    It has a long history, is mostly Muslim and has been 'discovered' by everyone including Chinese Emperor's in the 1400's. Sita is a very small village with about 200 people; we recorded in a subset of the village, where all of Bado's brother's and sisters lived with their families. Bado is the fourth son of Nyerere Wa Konde, who runs the Nyerere Wa Konde Music Club and is the village elder.  To reach the village, you go 15 clicks and then another 2 on a dirt road.   There are about 7 houses, two cows, lots of chickens, groves of pea trees and lots and lots of children.  All smiling all the time.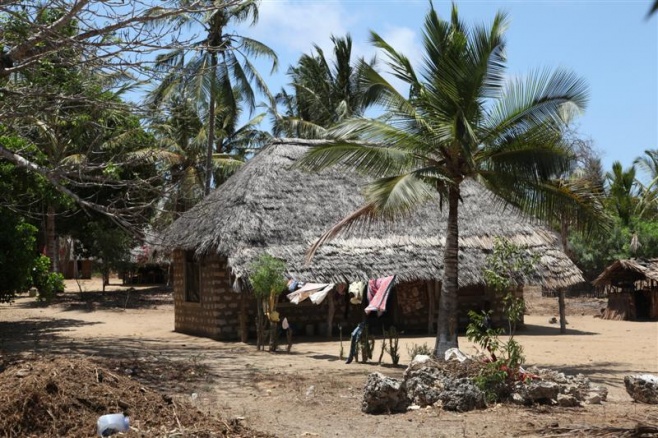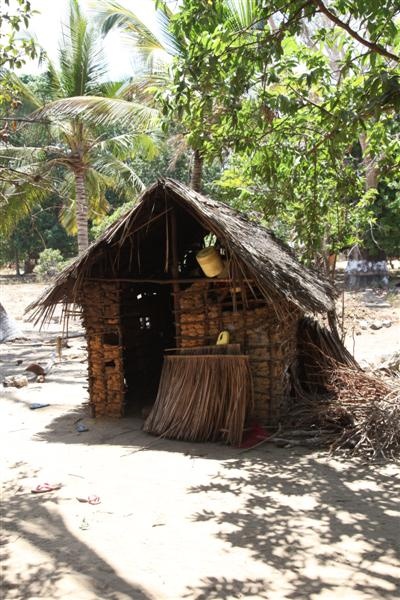 The Music Groups
We arrived and set up our tent, our two tables, our recording kit and our six mics. Andy ran the desk, supported by Jessie, Steve and Willie. Jimmy and Pato handled video, Winyo did a lot of photography and Tabu and Maddo watched (having retired after driving 10 hours the day before).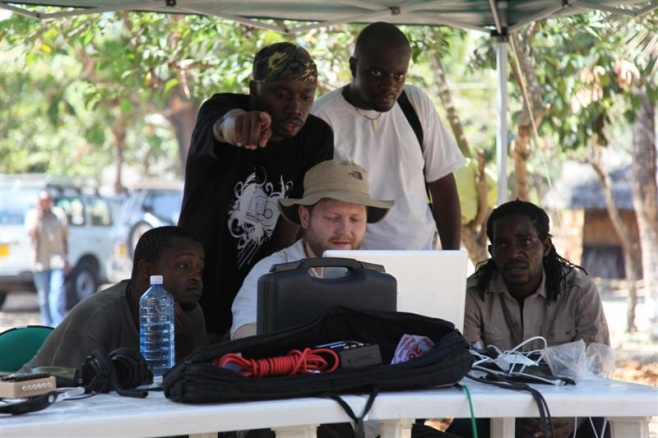 The group is led by Nyerere wa Konde in the Mwenzele style.    The group featured a wonderful percussion trio, with the Lungo (broken glass moved in a big bowl) and Ndema (2 brass rings played in ringing and muted tones)
The group is led by Fundi bin Kalale in the  ndindingwa style.    Wonderful percussionist using two shakers and a whistle (filimbi).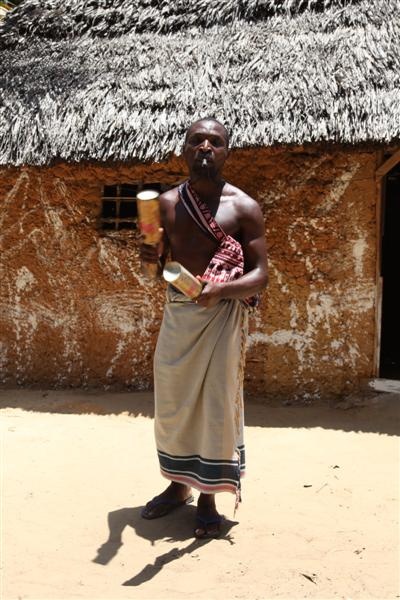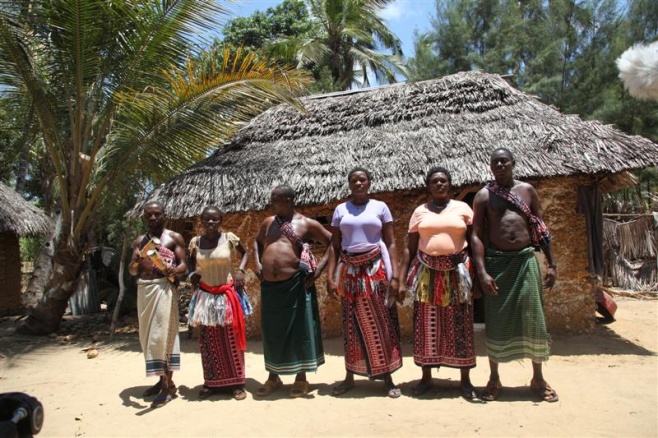 The Fusion:
In this first village we really confirmed the mission of Singing Wells.   It is necessary, but not sufficient to arhive the performances of these amazing groups.  We must also work to make the songs, the heritage, the culture relevant to today's artists. Part of that mission then is to help create an East African musical identity to rival the South and West African successes. We had a taste of what this could be on March 29th in Sati, when Winyo joined Bado and his father, Nyerere wa Konde, to do a new song. Bado participates in his dad's group, but separately records his own music. Bado's music is great, propelled by his wonderful voice, but it's American-sounding and could have been produced in LA.  We asked him to do a song and he started singing one of his about a guy essentially asking a girl to be his… very urban hip hop and something you'd find in most major cities.  Tabu suggested that his dad join him and in traditional voice act as the girl's father warning her of the danger of seduction.  Winyo joined to continue the warnings of the father. A short simple song, but suddenly absolutely magic, unique, and only something Bado, from his village, with his background, with his love of his dad's music could produce.  We weren't in LA anymore, but standing firmly in East Africa.  We all agreed this was a big moment – of course, pictures don't capture it and we will release the video/audio when we can, but here was the moment:
The Kids & Families
This is our first village, but already we are astounded by the hospitality and the fun everyone is having.  A taste:
That's it for now.  This is only Day 1 of recording… we look forward to the next two days, 6 more groups, 3 more villages and of course 600 kilometres back to Nairobi.
Jimmy