I've recently moved to Nairobi and so earlier this week had the pleasure of visiting the Ketebul offices in the downtown industrial area and meeting the super-cool team. Tucked away in an unassuming street, Ketebul is situated in the Go Down Arts Centre, a graffited music enclave of made up of some seriously hip outlets.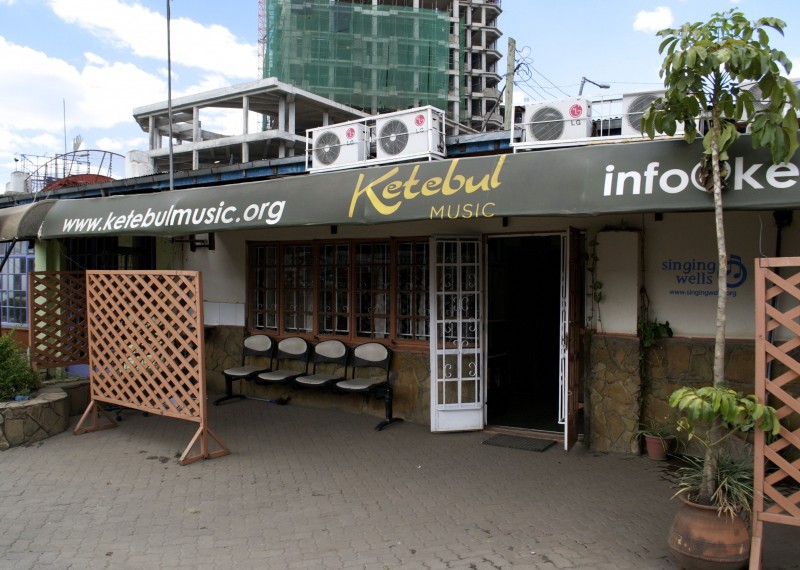 The main purpose of my trip, besides hanging out with the team and trying to absorb some of their street cred, was to chat to the main man: Mr Tabu Osusa. Sitting across from me in his office in his bright yellow patterned t-shirt and flat cap he looked laid back as he sipped his cool beverage. His easy smile broke every time I said something that amused him. Here's our interview: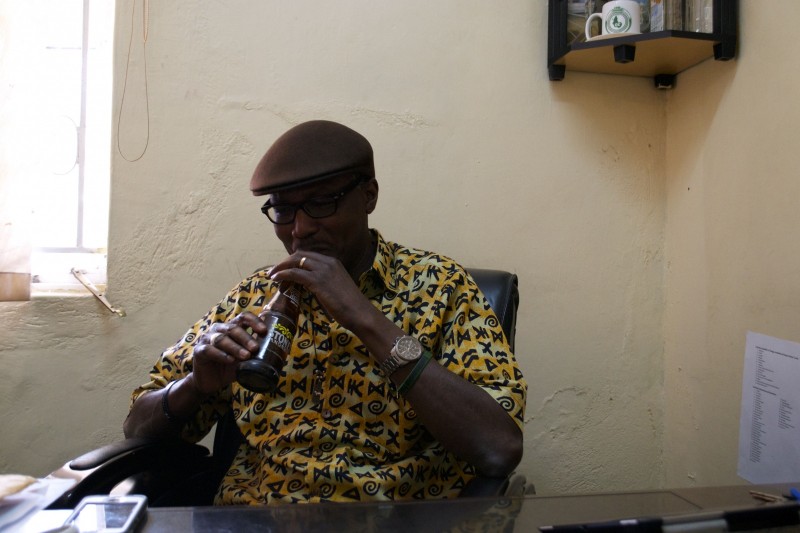 Who are the most exciting modern artists you're currently working with, and why?
Some of the most exciting artists we're working with is Winyo, Makadem and Olith Ratego. They're interesting and unique because they're able to take traditional music and make it current and contemporary. Our problem with artists in Kenya is that they lack that identity. Being good is one thing but being unique is another. We see a lot of copycats, so when someone comes along that has a genuinely unique sound that is influenced by traditional roots we get very excited.
What kind of challenges do you think Singing Wells faces? 
One of the biggest challenges we face is that we don't get our artists to perform enough to build their identity. We have great recording material but we don't get these artists out into the market very well at the moment. We need to look for a platform to promote our stuff, whether it's online, digital radio, TV – we need to make the music more accessible to all.
Why is Singing Wells important?
Singing Wells is important because we're trying to capture our East African heritage. Many of the musicians we record from remote tribes are old and we run the risk of the traditional music in Kenya dying out, we don't want to see that happen.
Further, most recording studios are in the city: Nairobi. It's not possible for those living in the villages to come here, so if we don't go to them to record, these guys may never be heard and the music will be lost.We play a very important part of bridging the gap between young Kenyans in the city who don't go to the villages and might never hear the traditional music of Kenya, and old musicians don't come to the city. We can only make traditional music popular with access to it.
But why is this so important to you, specifically?
I care deeply about culture. You cannot do without music in this world. Everything is tied to music, it's important! We want to celebrate other cultures and share our own. I think there is a place for us in the world market and we haven't tapped into it yet. For a long time Kenyan's have just been music consumers. In exchange for our buying other's music, we want them to see them buying ours.
Who inspires you, and who are your influences?
Anyone who is doing something original inspires me. I don't like copycats. I like music from Jazz to Hip Hop as long as it sounds original. In terms of musicians who inspire me, Fela Kuti – the King of Afrobeat – is a big inspiration. His music had a lot of good messages about identity.
Best and worst Singing Wells moment? 
The worst was the day when Jimmy poured water on Andy. He was trying to get something from the tent and somehow, I'm not sure how it happened, he ended up soaking Andy. Actually, thinking about it now it wasn't the worst, it was pretty funny! The worst was driving from Mombasa to Malindi at night, it was dangerous. The road was narrow, unmarked and I didn't like it. We said after this we wouldn't do it again. Now we hardly drive at night.
As for the best? Every moment is the best when it comes to Singing Wells!
What can we look forward to from Singing Wells and Ketebul this year?
We're going to be doing a monthly show in Nairobi to promote Ketebul music. More details to follow. And of course we've got this year's field visit to the villages to look forward to.