We've already reported on our morning… this blog covers our afternoon with our 5th and 6th groups… in an extraordinary setting on a river bank…
The Village
In the morning we had been in Malindi and gradually went back on the road to Mombasa to record in the morning in an other rural village.  But now, we were much closer to Mombasa in a densely populated town, Junda.  We drove into this very densely back 'village' going deeper and deeper into the urban jungle on very potted roads, packed with pedestrians, bikes and frankly, a lot of suspicious folks somewhat unwelcoming of our two big trucks.   None of us could imagine setting up recording equipment here and we weren't sure how much we'd end up with if tried… But after a lot of false turns, we met our hosts who gradually led us through the town and down into a stunning river bank, surrounded by palm trees… Absolutely silent (except for the motorbikes that seemed to wait until we pressed record)… and very beautiful.   As 100's gathered to watch us, we realised all our fears were misplaced … another wonderful village of East Africa, simply loving their music.
Our first group was Supaki Kalazi led by  Katana bin Kalama playing in the  Mwenzele style.  Wonderful dancing, costumes and percussion…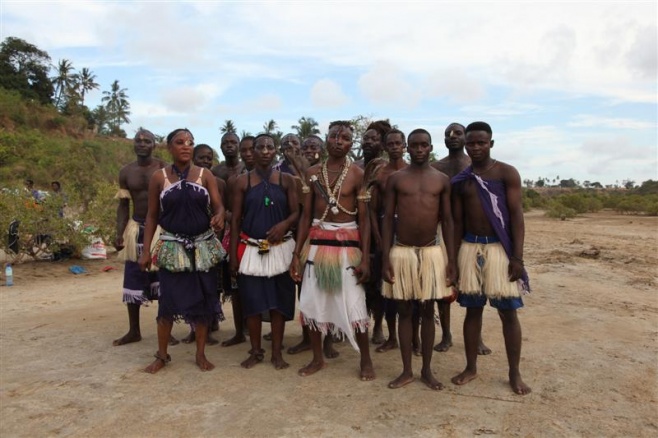 Katana bin Kalama, with beautiful costume of shells…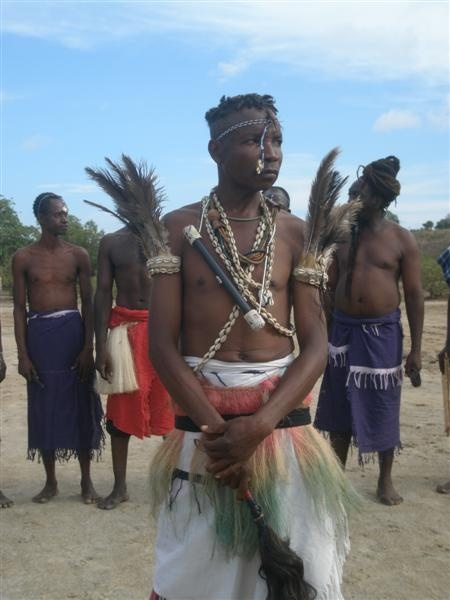 The Group prepares for their performance…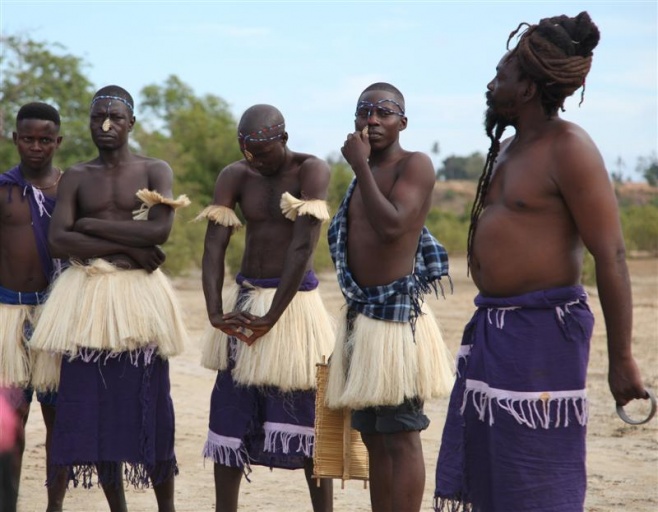 The most energetic group by far, brought the house down, with wonderful dancing. Led by Munyaka Chimega, they danced in the style of Sengenya (which bears their name).  Non-stop dancing, multiple songs and they didn't want to stop (but we ran out of video!).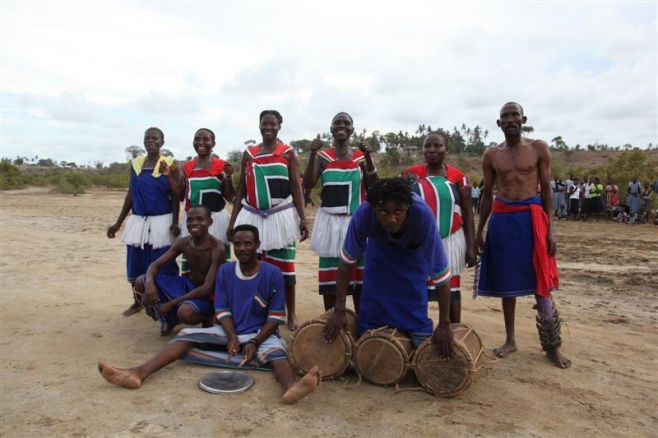 Fantastic energetic dancers that we've only captured on video….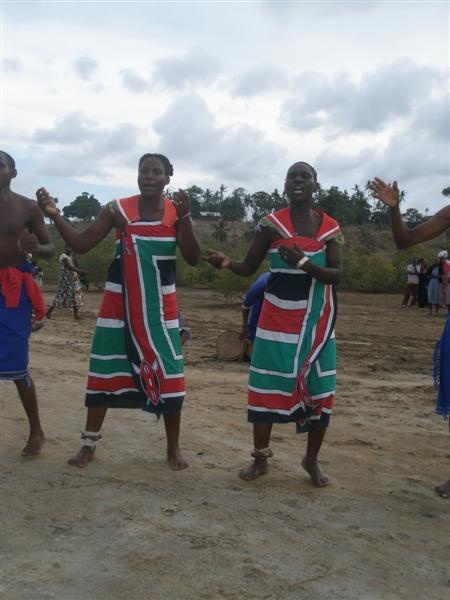 …and all the kids joined in…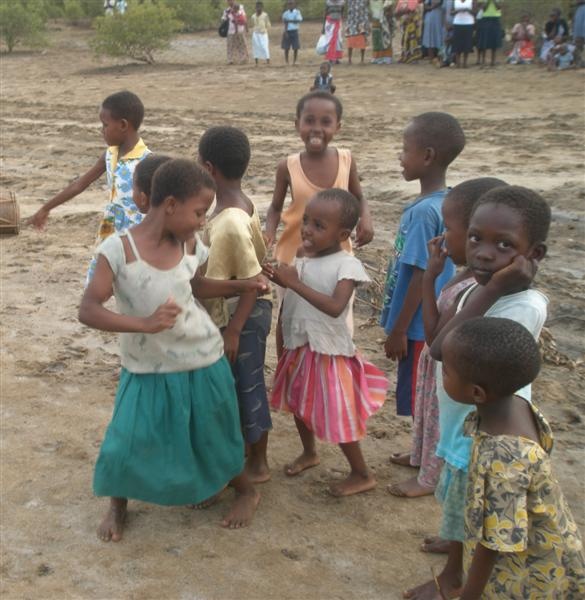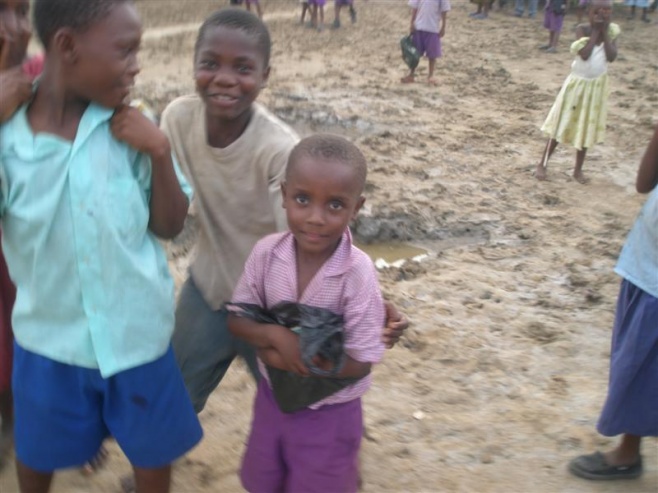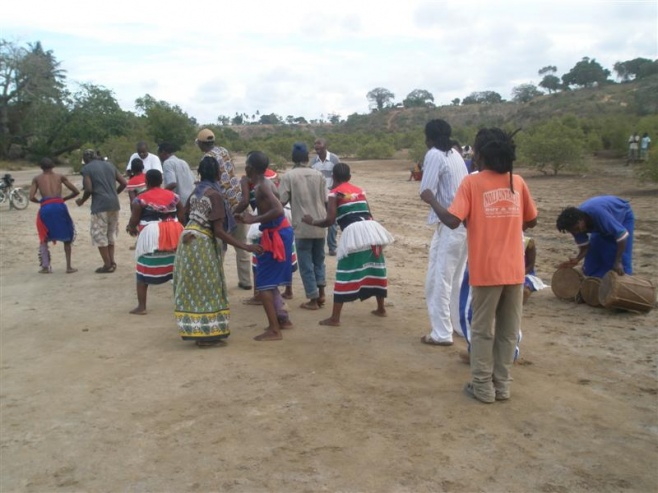 The kids
By now you know, we are surrounded by the children at every recording… here are a few more…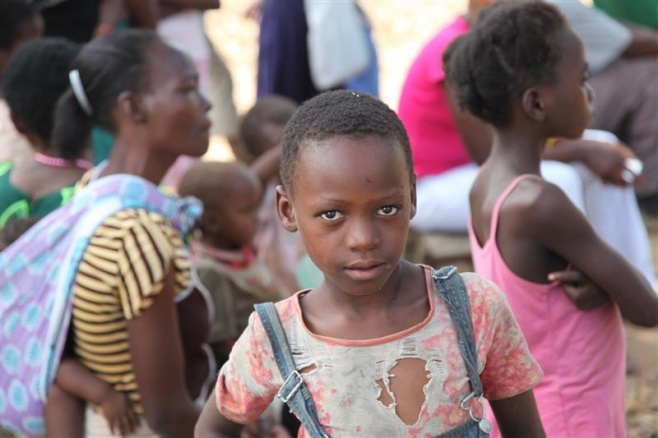 We even had an audience high on the hills…..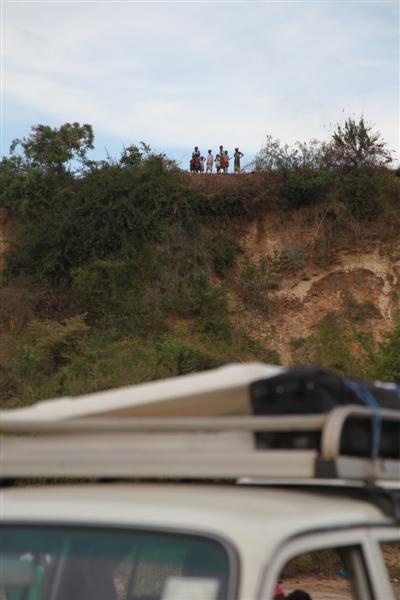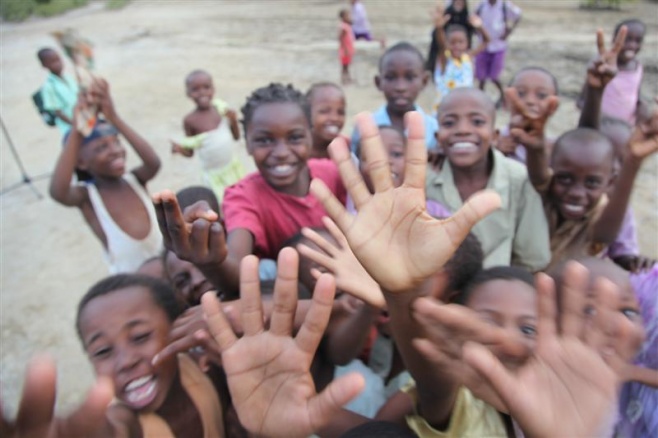 Jimmy
March 2011