Second day in Diani. Early morning trip to Vuga Kwale County, in a densely covered village, of deep red earth, light blue buildings and wonderful village life.   Recorded our final two groups and packed up equipment for the long trip home.
The village  
We recorded at the village's central meeting place.  Throughout recording, clothes were being washed, iron and hung to dry, meetings were being held, grain sifted, chickens chased about… We felt very much in the middle of things.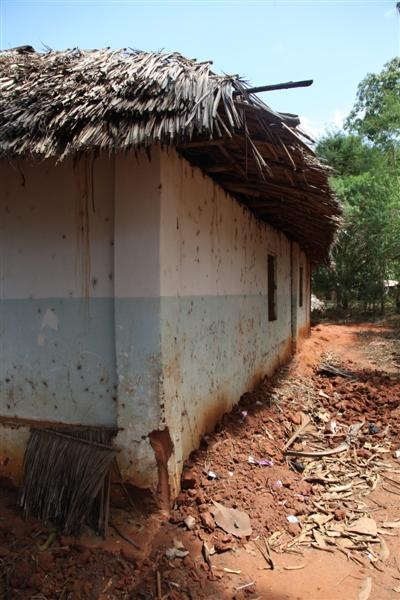 The corner of the 'meeting place', with the rich red earth gradually moving up the light blue walls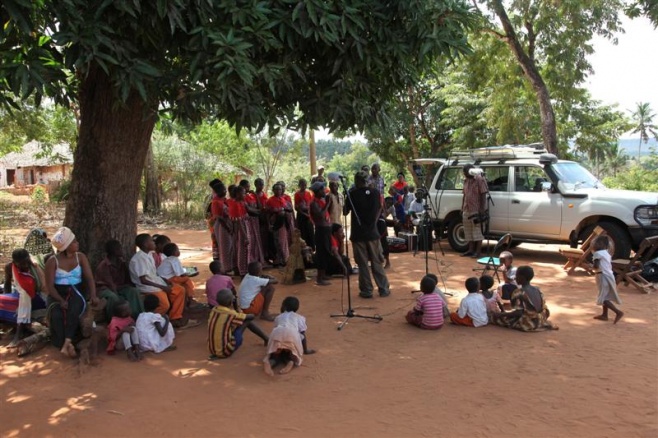 By this time, we were using the back of the truck as the studio as often as we set up the tent. Folks are gathered around for the second group.
Birds were pretty much everywhere…..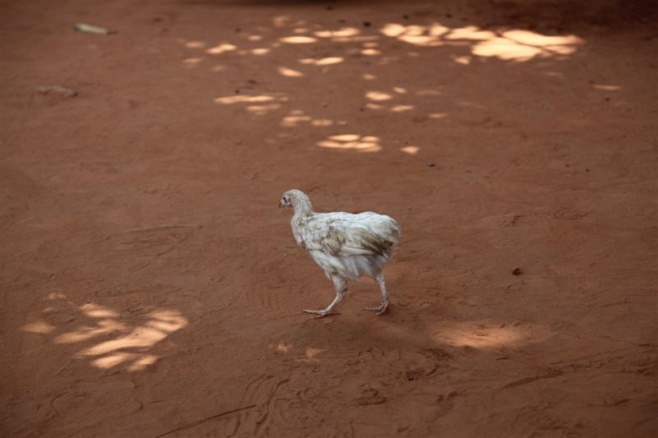 Folks are intrigued with Pro Tools 9….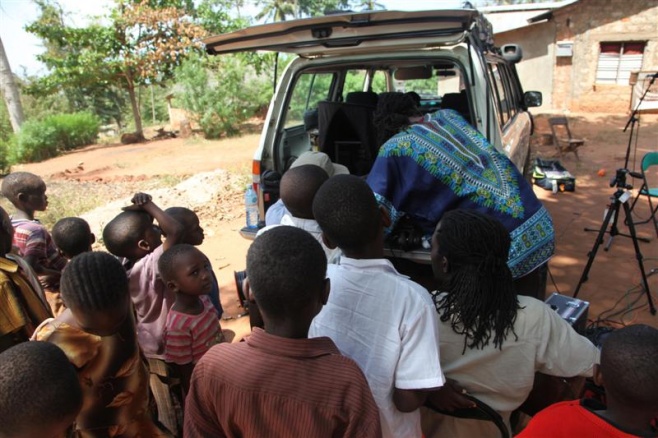 …and life went on as we recorded…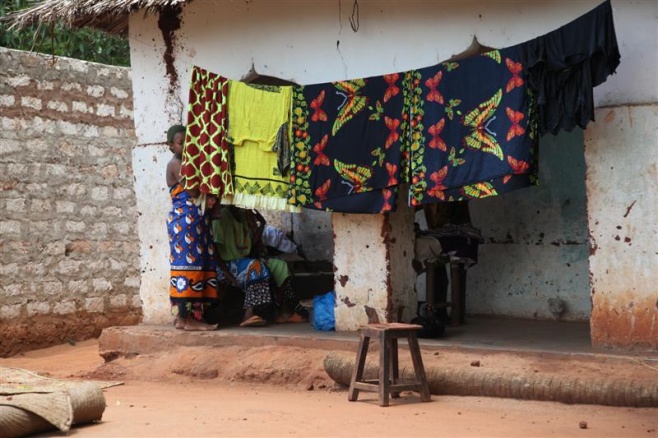 The group is led by Matano Mwachiti, featuring the Kivolti, a lovely flute.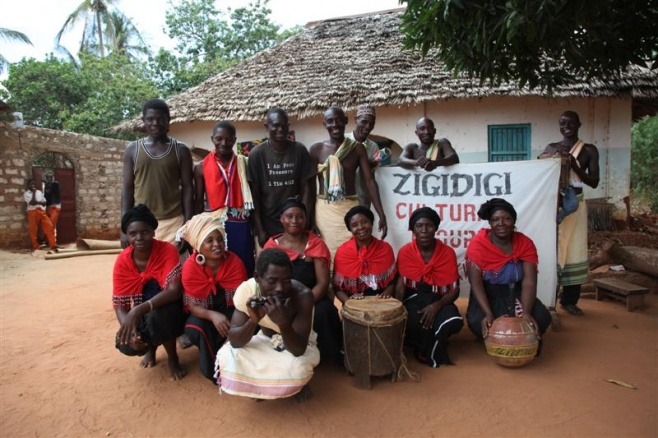 The leader of the social centre and a key member of the Zigidigi Cultural Troupe..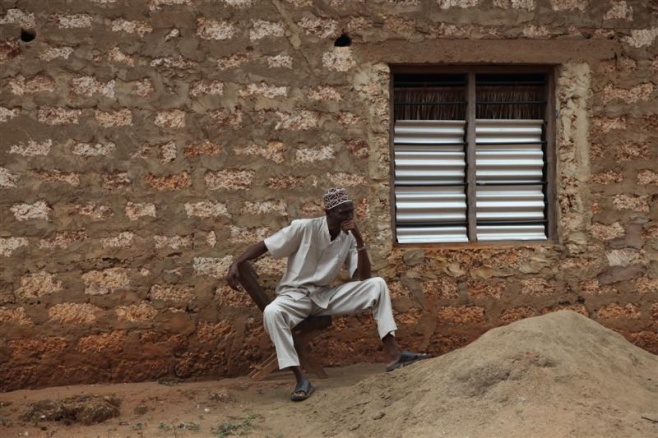 The groups is led by Futuma Ali Mwacheruve, dancing and singing in the Kayamba style (which is also the name of the wonderful percussion).  It was our first 'harvest dance' (Mavuno), which celebrated the harvest and the arrival of the new baby.  Lots of 'props' including a baby doll, hay stack and lots of bowls of water and spices.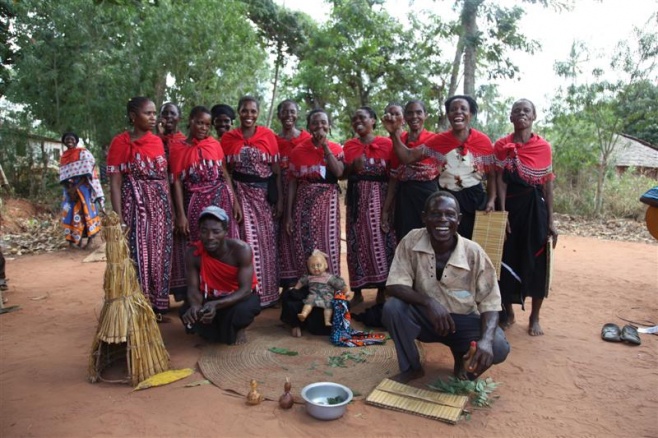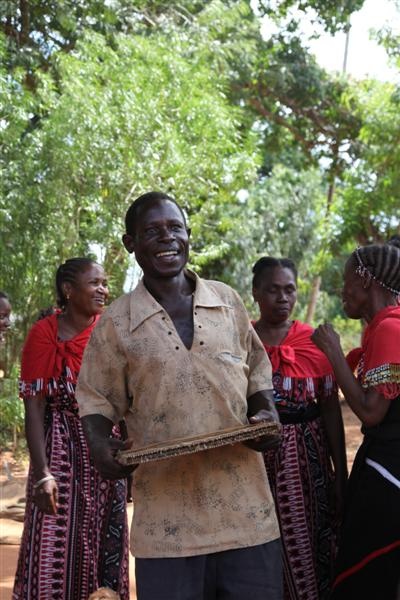 Some final shots at our last village.  Enjoy….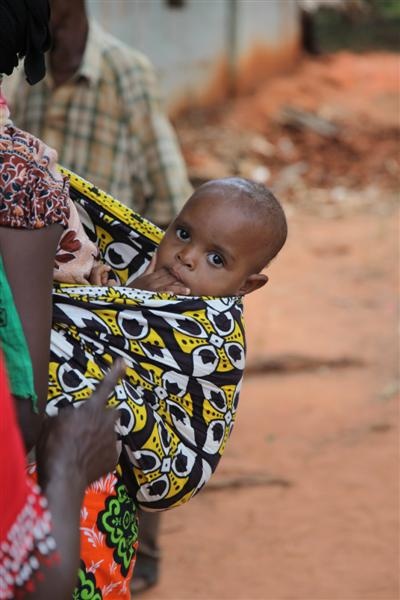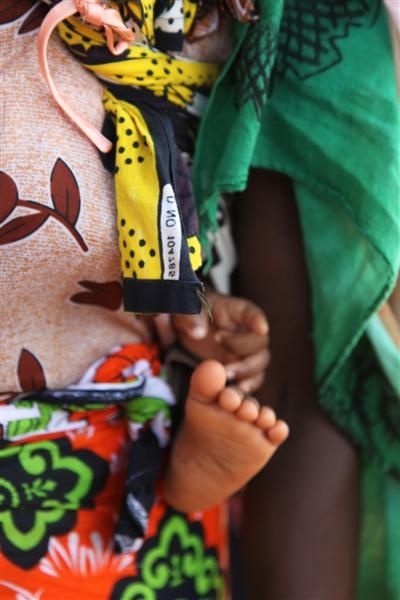 Winyo and the kids…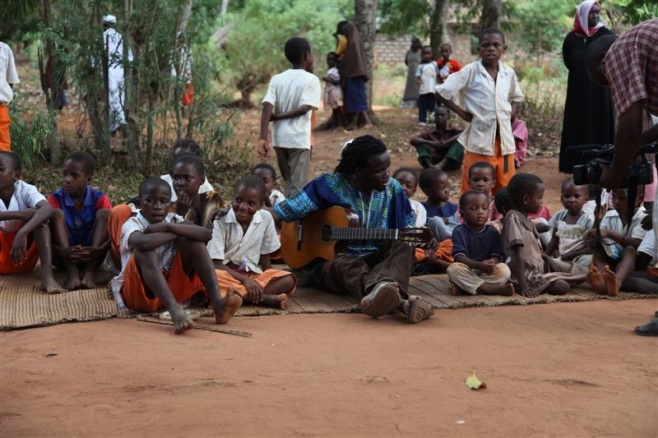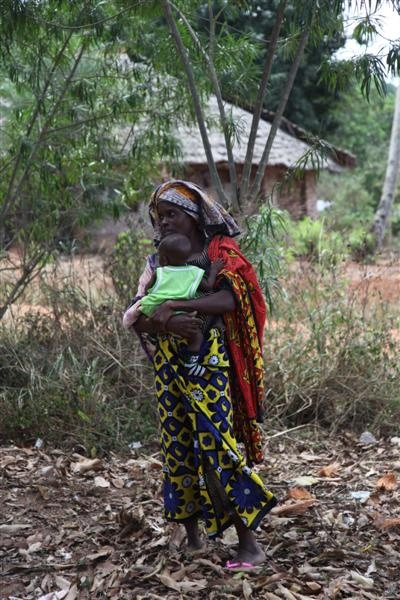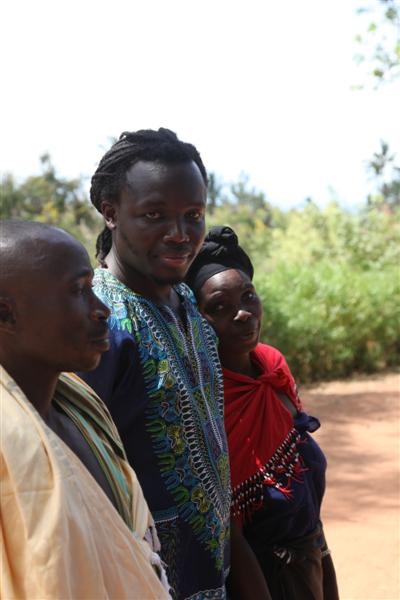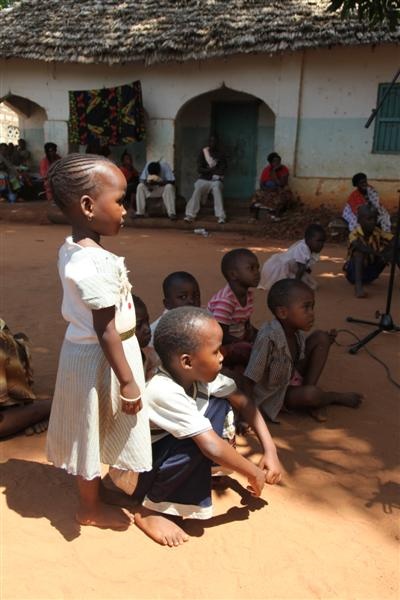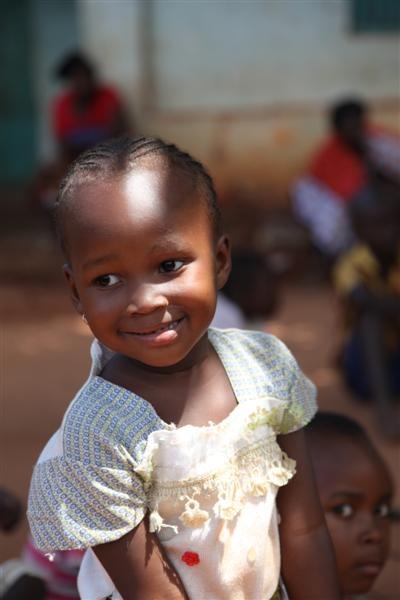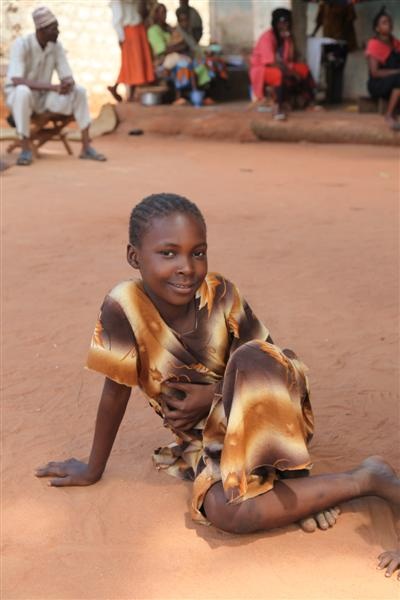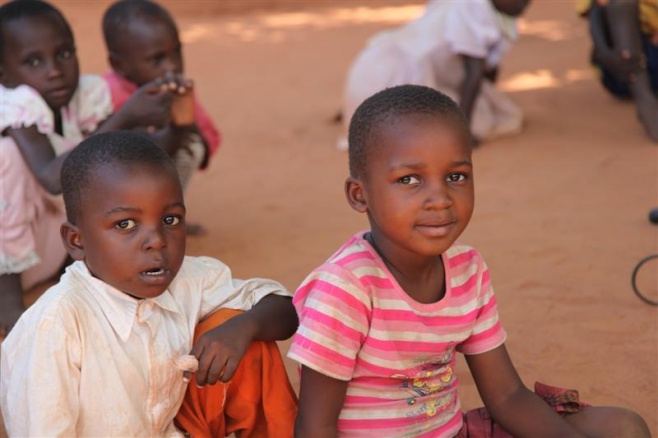 That's enough for now.  There's 150 pictures more for every one we show, but the internet is too slow to keep posting
Jimmy