We drove back towards Stone Town and stopped at the Maruhubi Palace ruins. This palace was built by the third Sultan of Zanzibar from 1980-1982 for his secondary wives. It is now in ruins but you can still see the main buildings with baths inside, a massive overhead aqueduct that supplied water to the palace and circular ponds with lily pads. It's set in a beautiful location along the coast surrounded by mango trees. We met the first group there.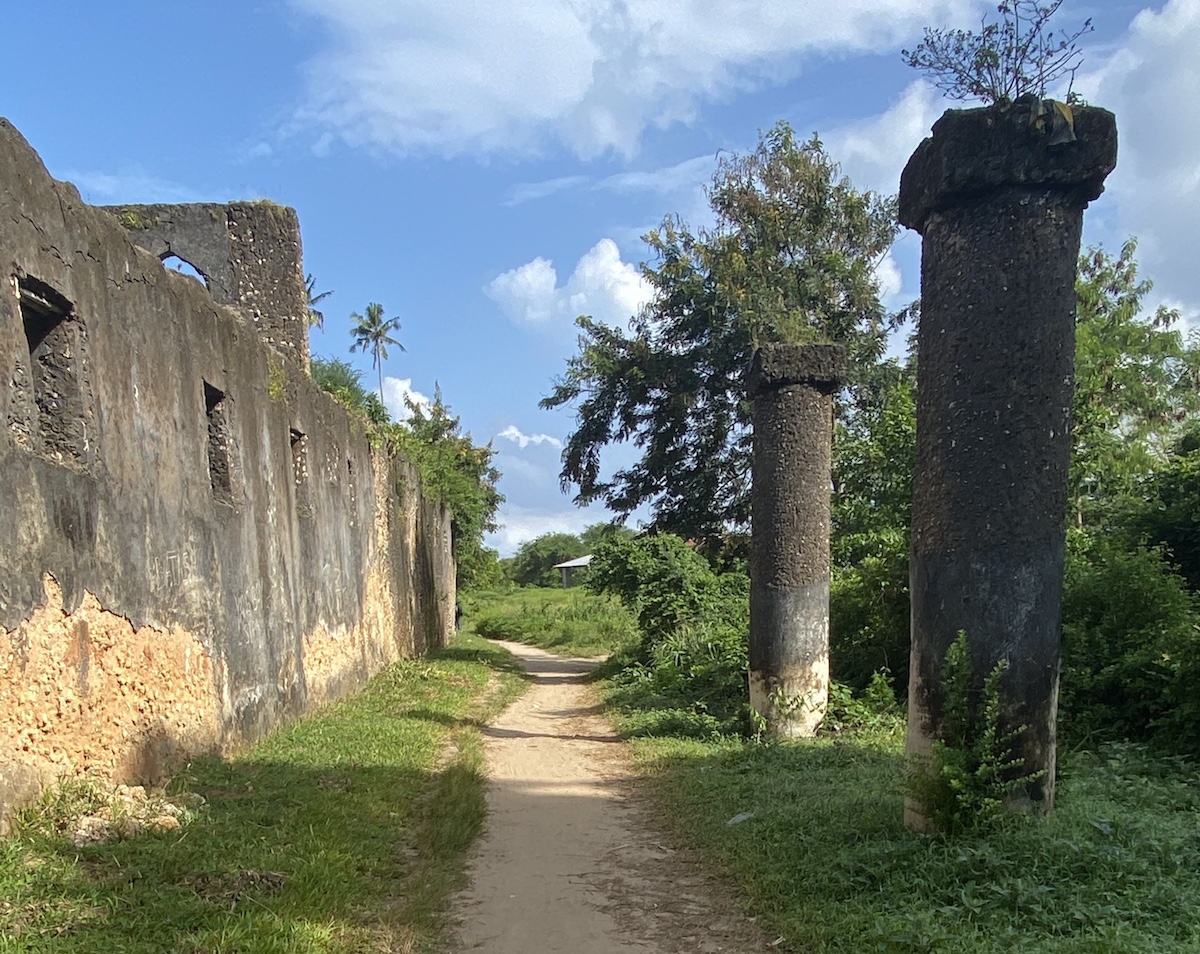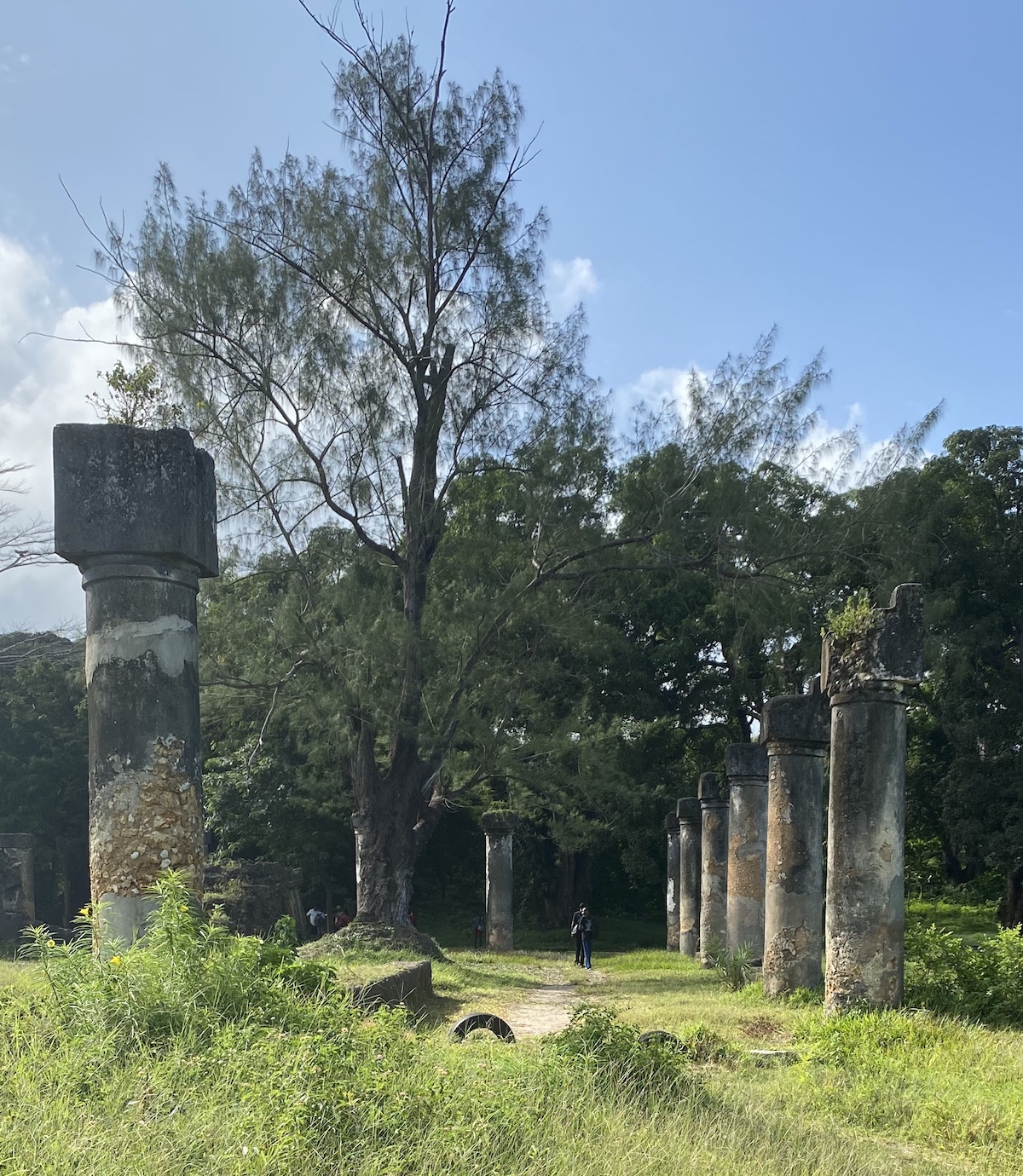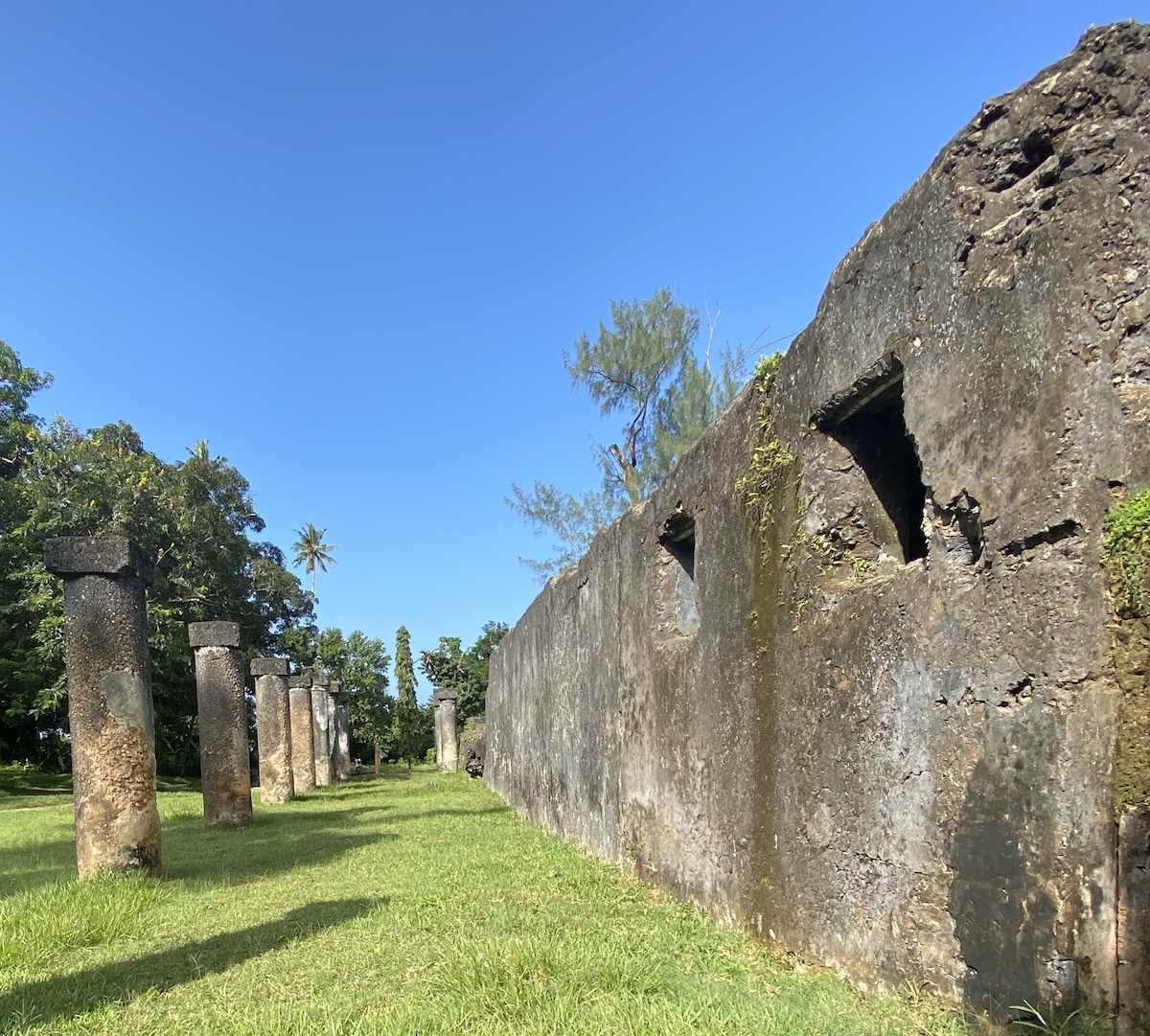 Sekimbuke – traditional singing and dancing with some Taarab influence. They sing for weddings, celebations and the harvest. They use traditional Zanzibar drums: Vumi – a tall, narrow, large drum based on the floor, Kinganga – a short medium sized drum, a Bati – a high hat, a Chapuo – a long narrow drum held under the arm, a Dutu – a smaller version of the Chapuo and Masewe – shakers worn on the legs. The most notable instrument was a type of horn made out of a gourd.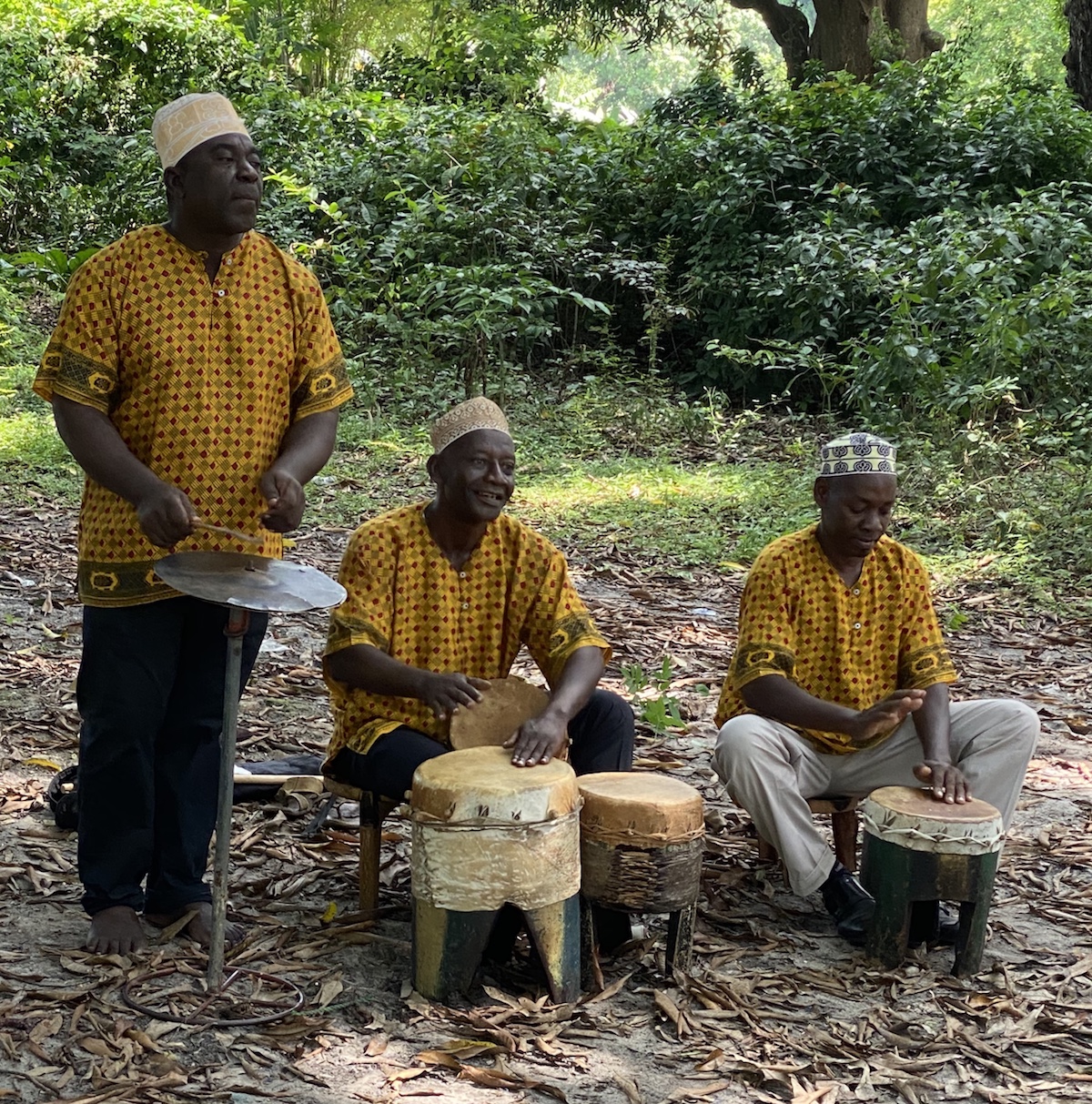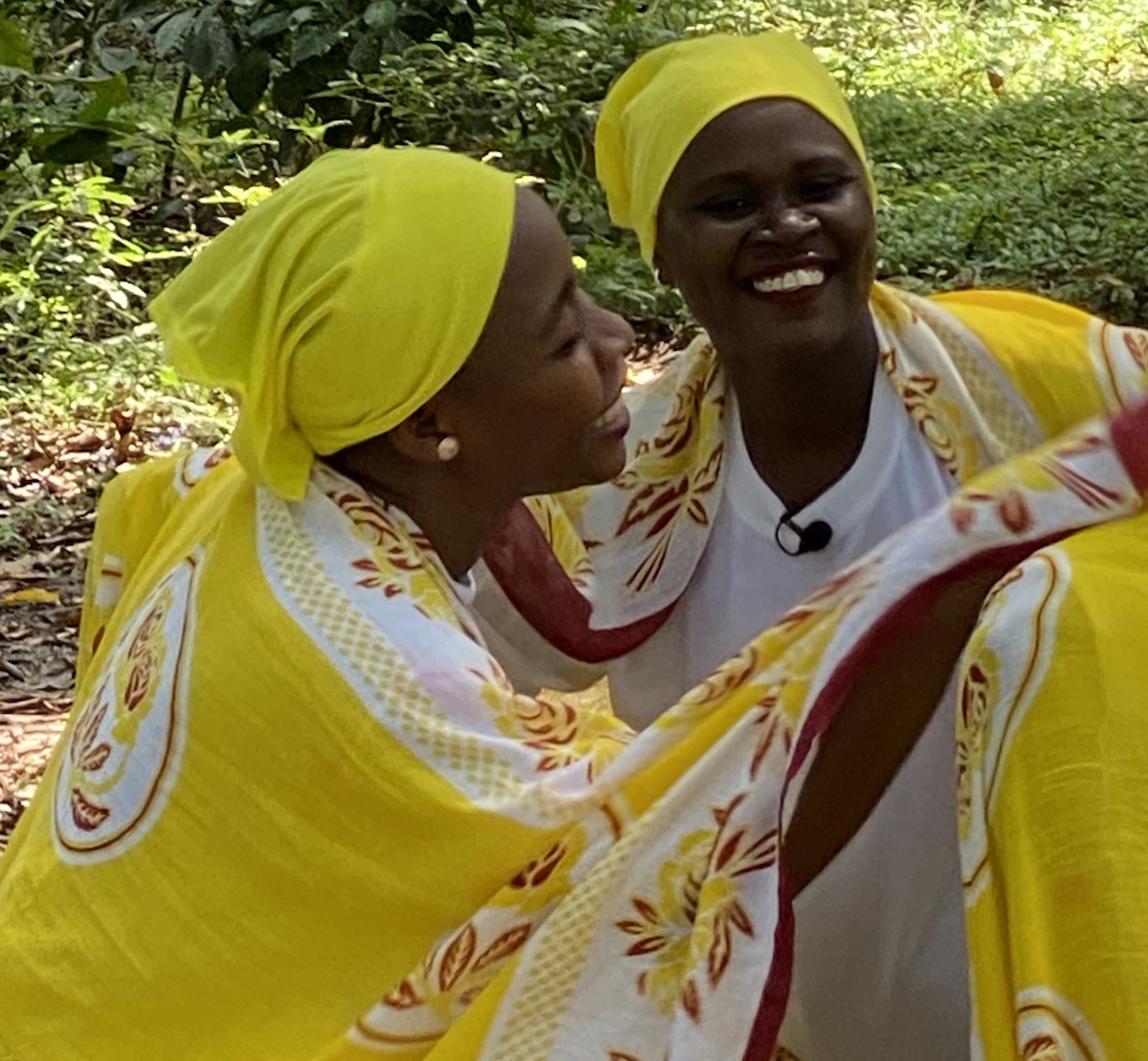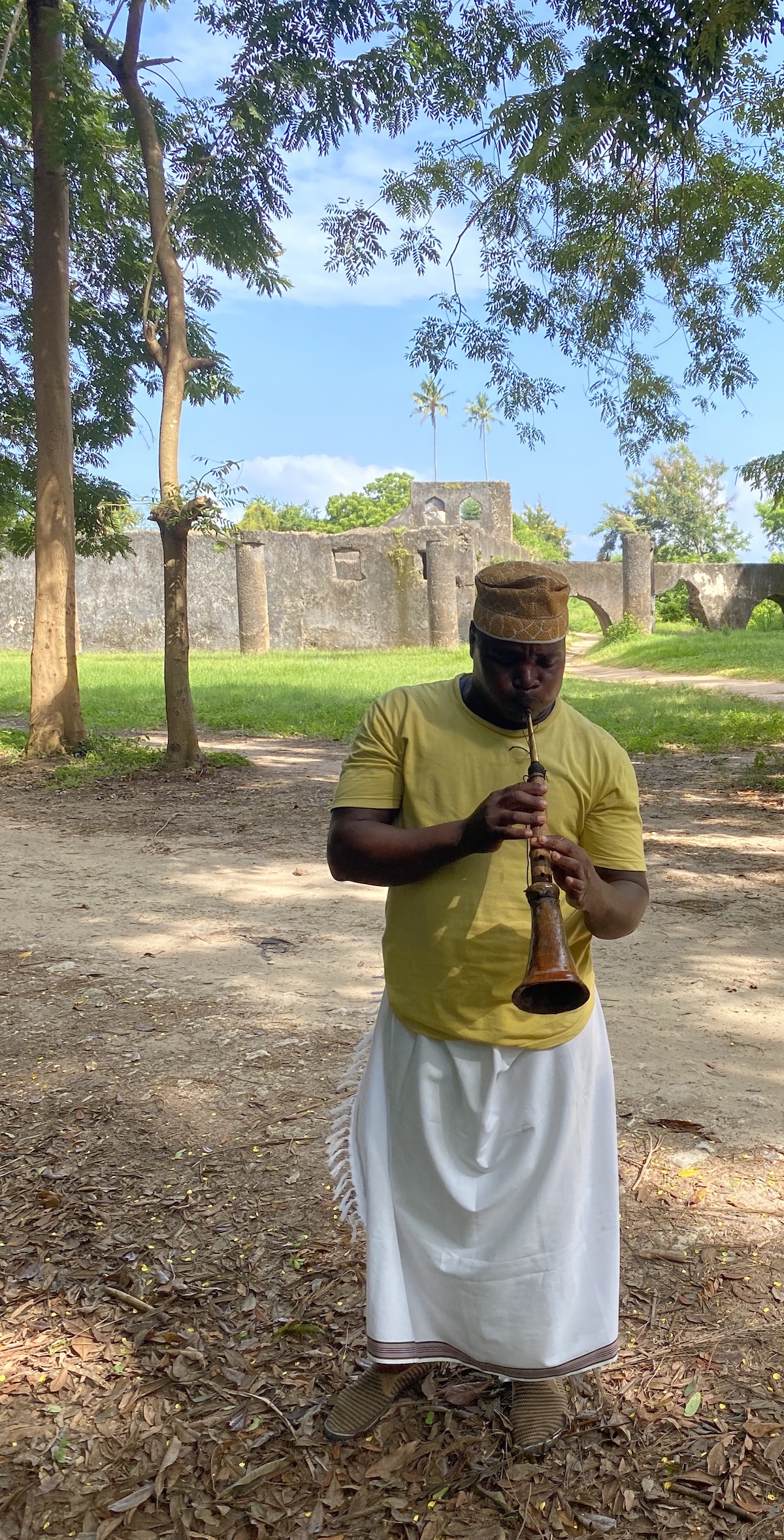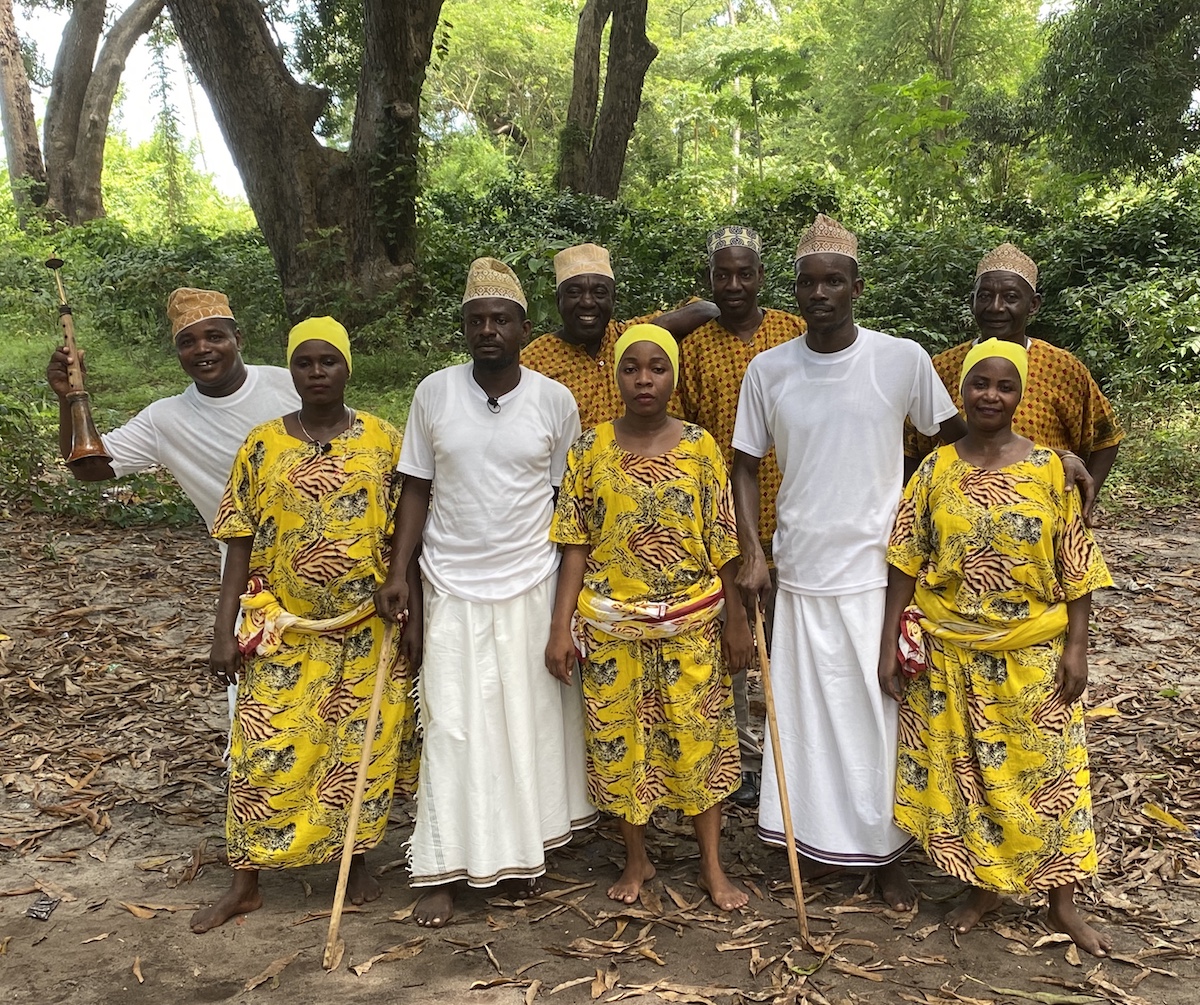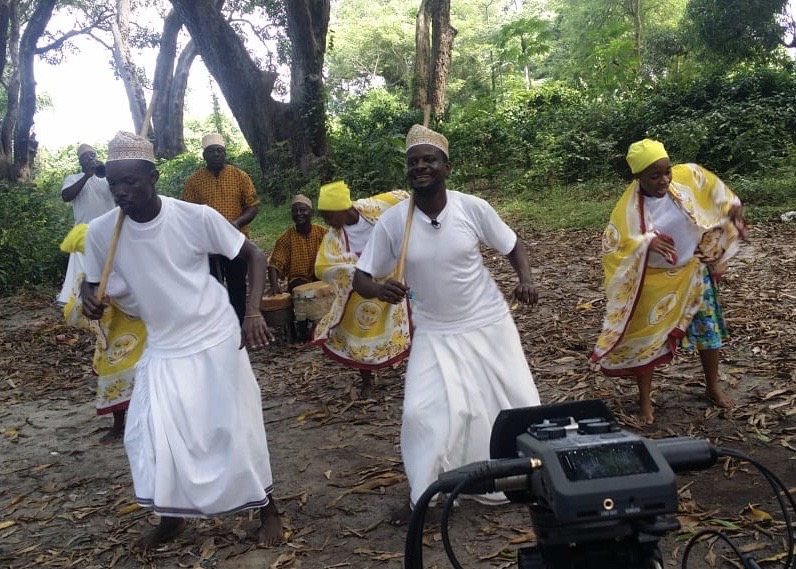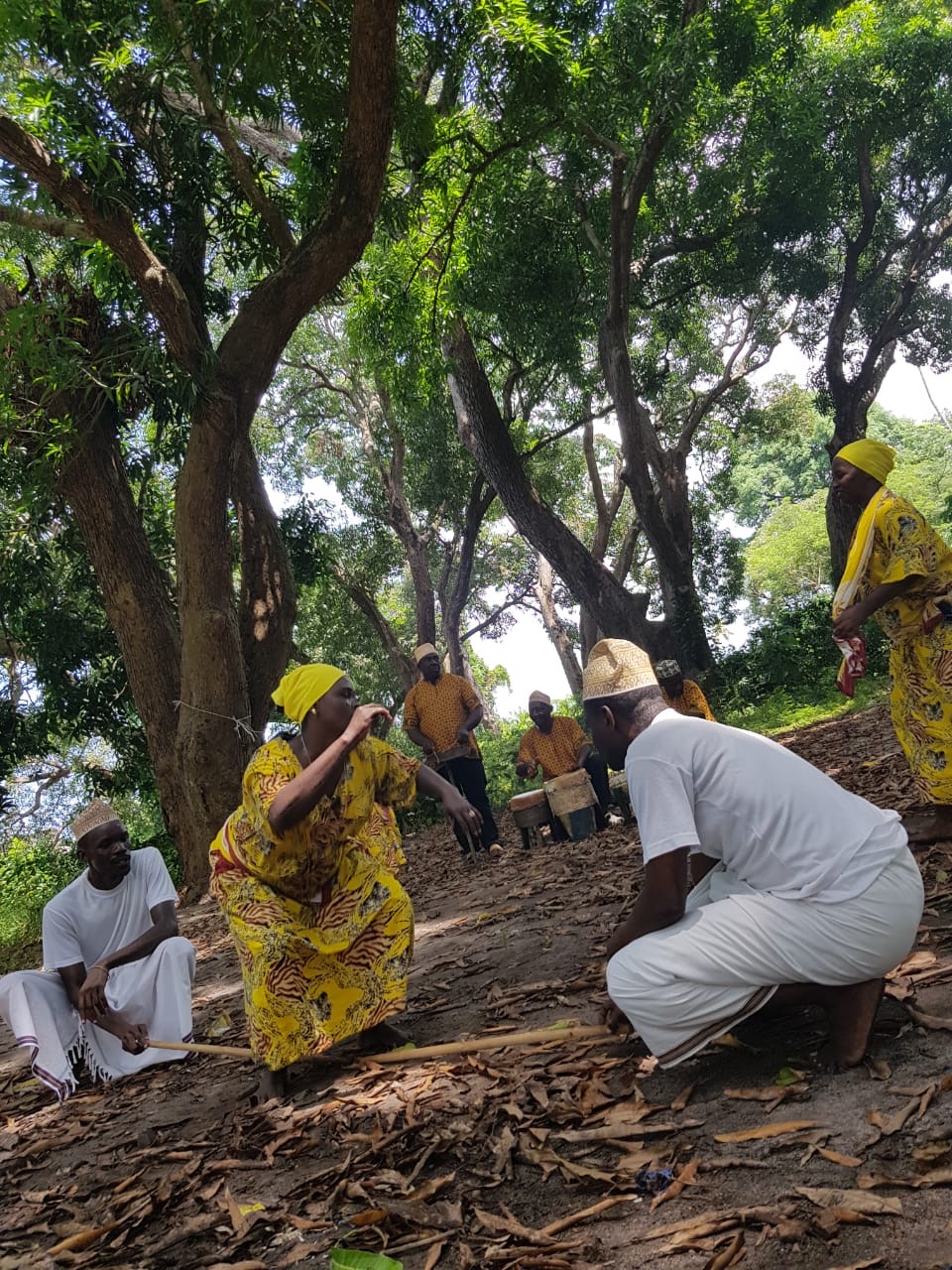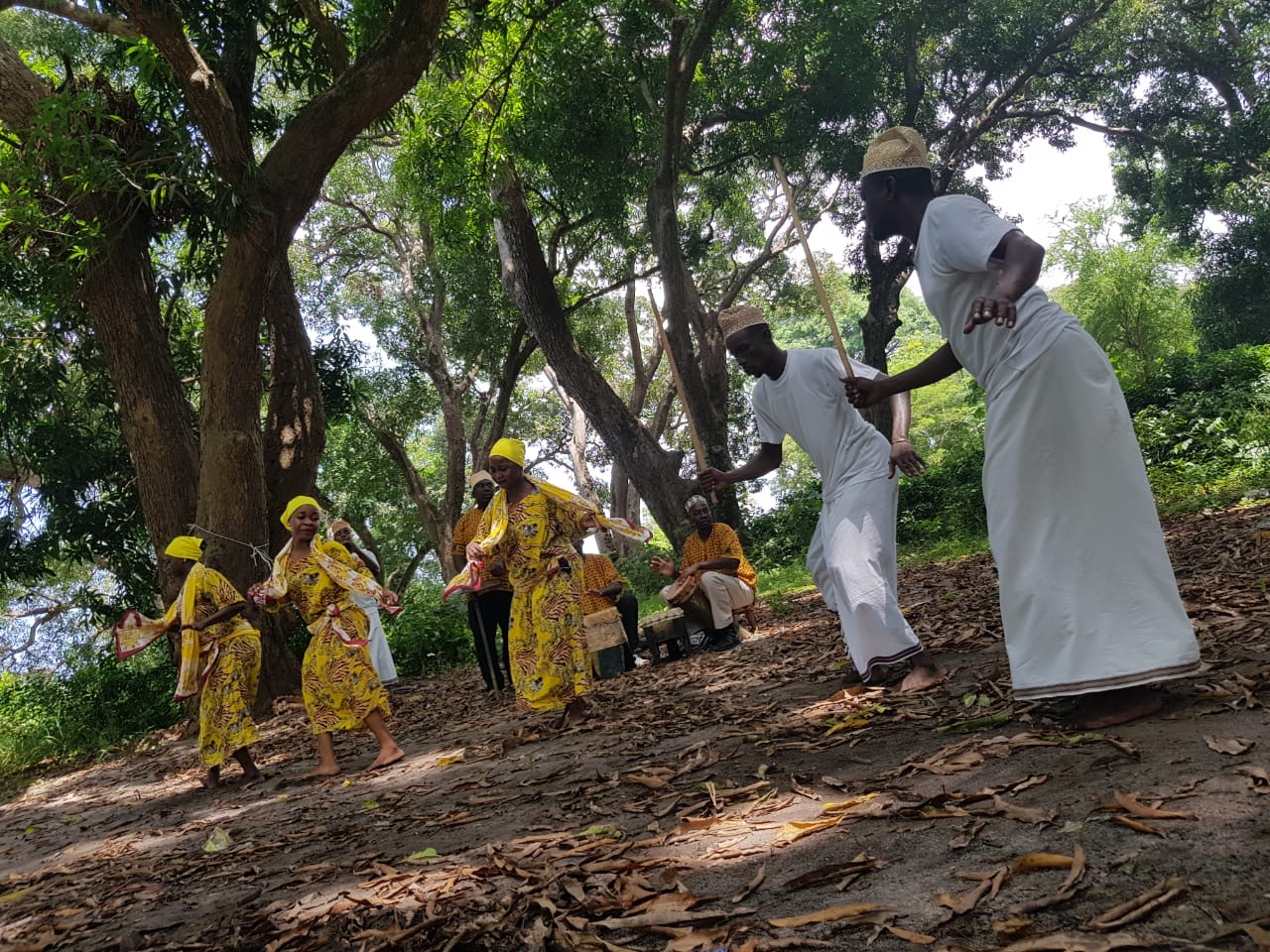 Performers (all men): Shaaban Mwasi Sekimbuke (leader, plays he Bati -high hat), Haji Mtumweni (drums), Mohamed Faki (chapuo), Hussein Fereji (horn), Juma Nasoro (dancer with shakers on legs = Masewe), Ramadhan Makoye (dancer with Masewe)
Dancers and singers (all women): Chazi Daudi Hassan, Zainabu Abdalla Mussa, Sharifa Salum Hassan.
Songs:
Msewe – Style of music with shakers on the legs
Kyaso – medleys
Kitua tua
Lizombe – magic moment
Gonga
This group was well choreographed with five dancers, three women and two men with shakers on their legs. They changed their costumes for each song. The rest of the group played instruments and sang. The horn sounded like a snake charming horn and was quite loud. It added a Indian/ Arab feel to the music.
Kizazi Kipya Kidumbaki – We drove to this group in Mahonda and the DCMA annex. Thabit Omar Ali is the assistant to the head teacher and is a teacher himself. at the DCMA. He met us at with the first group and brought us to this one. They sing and perform mainly for weddings and celebrations.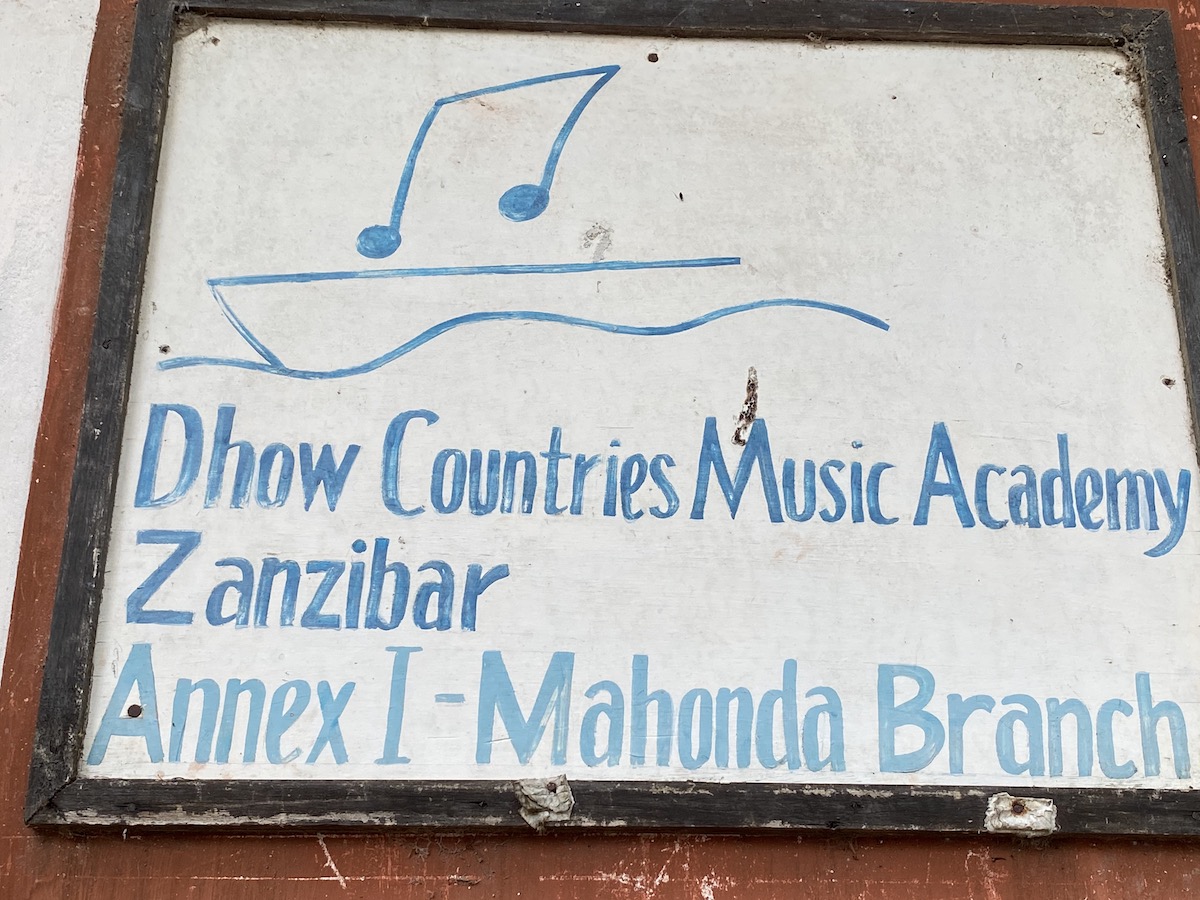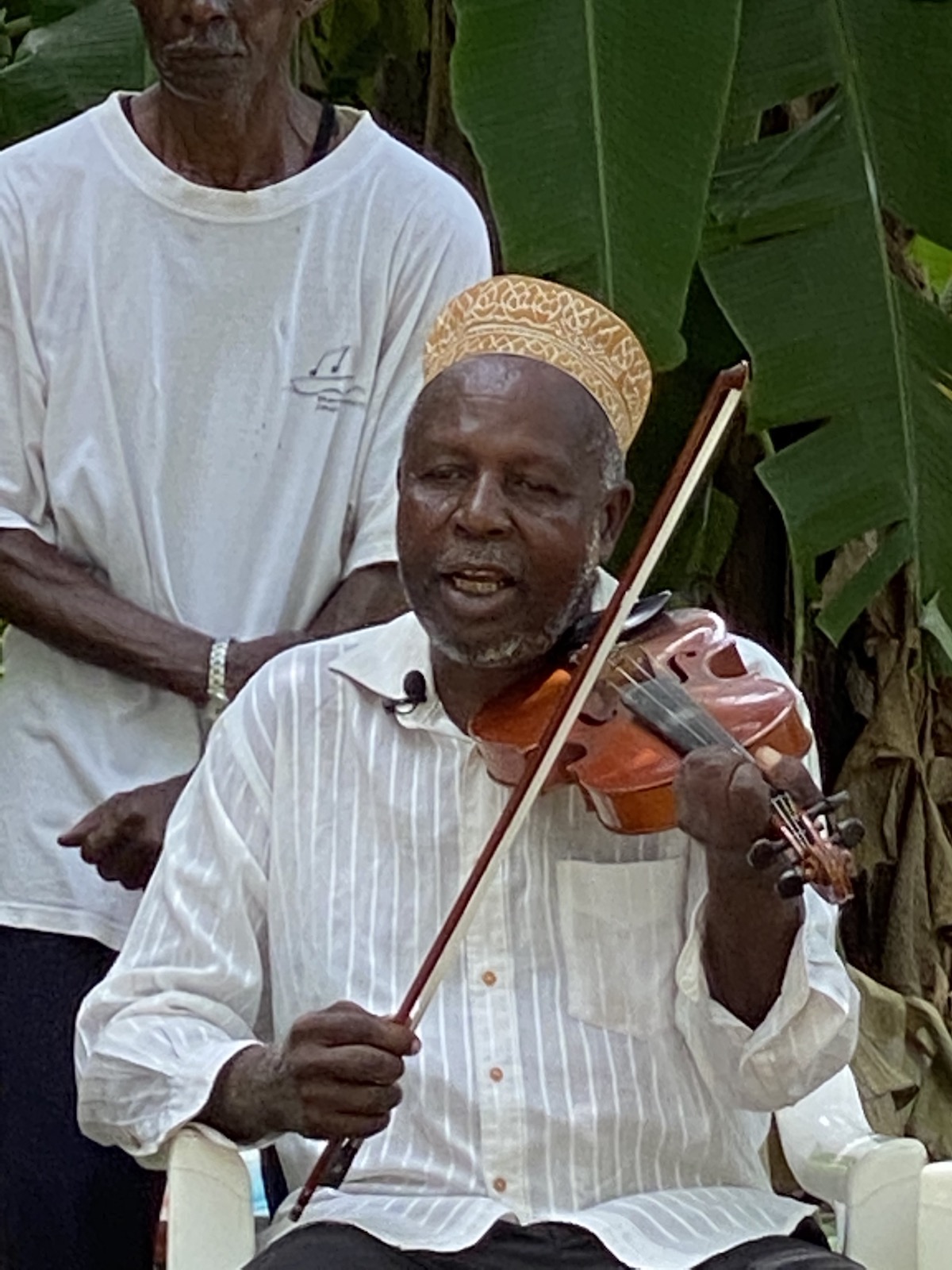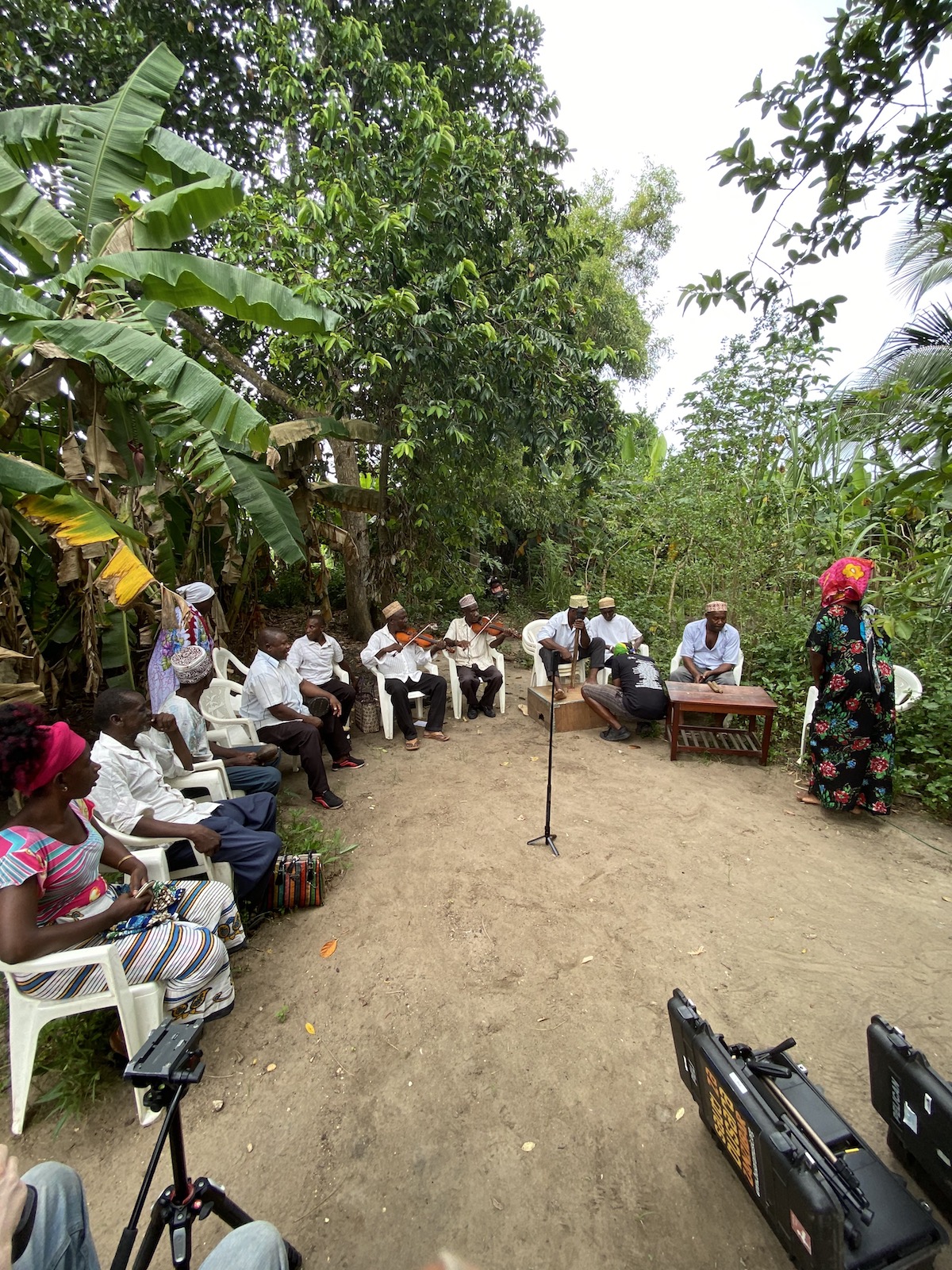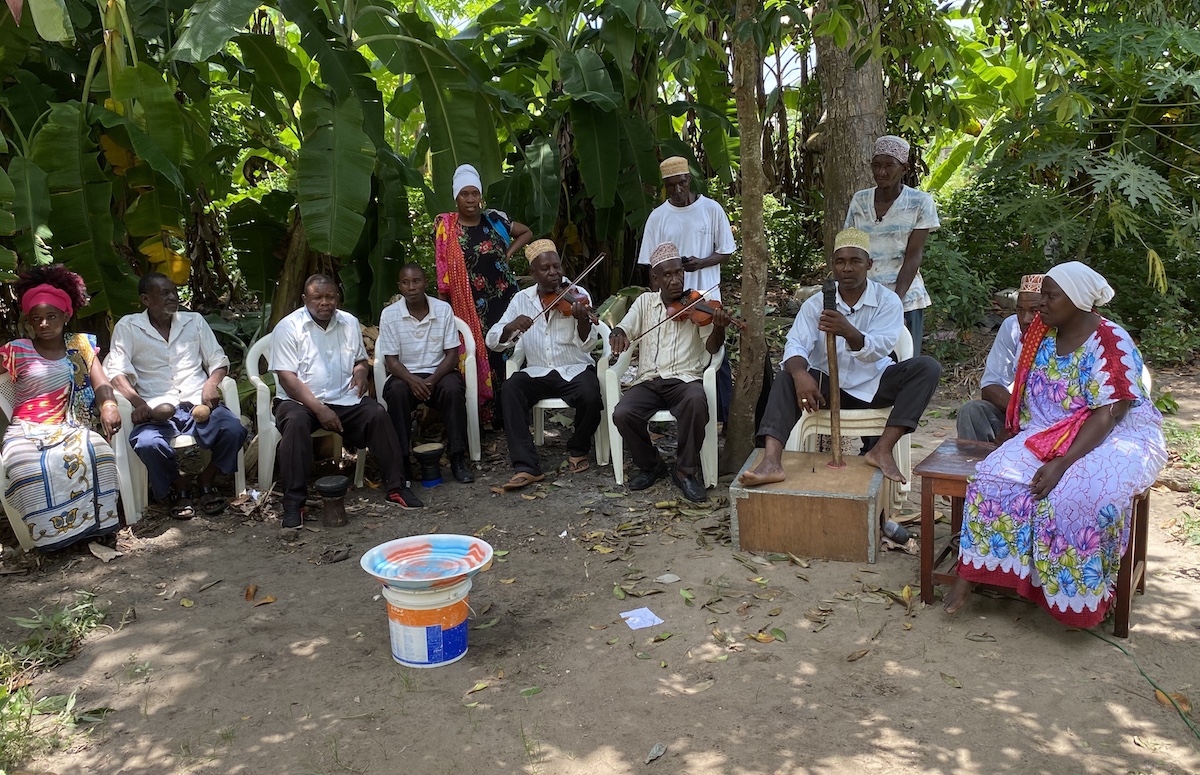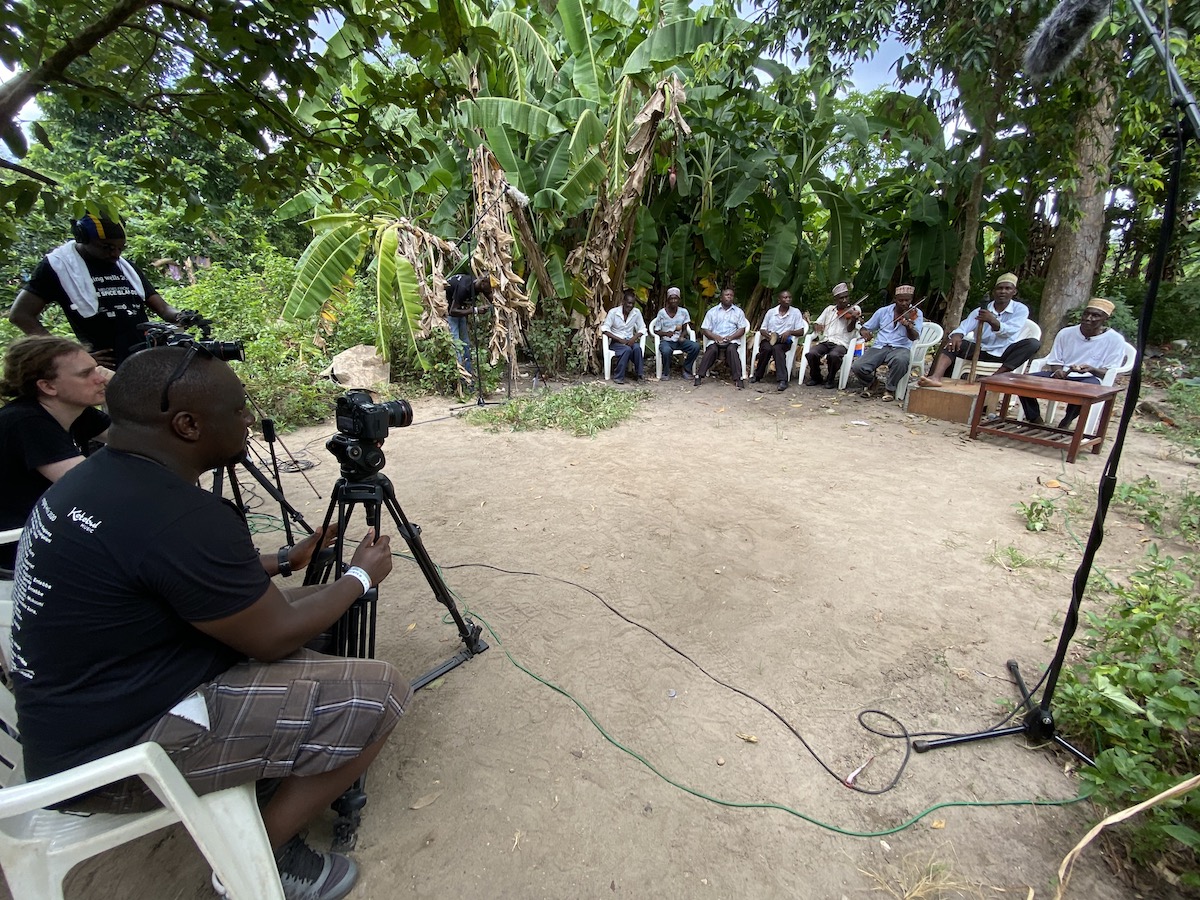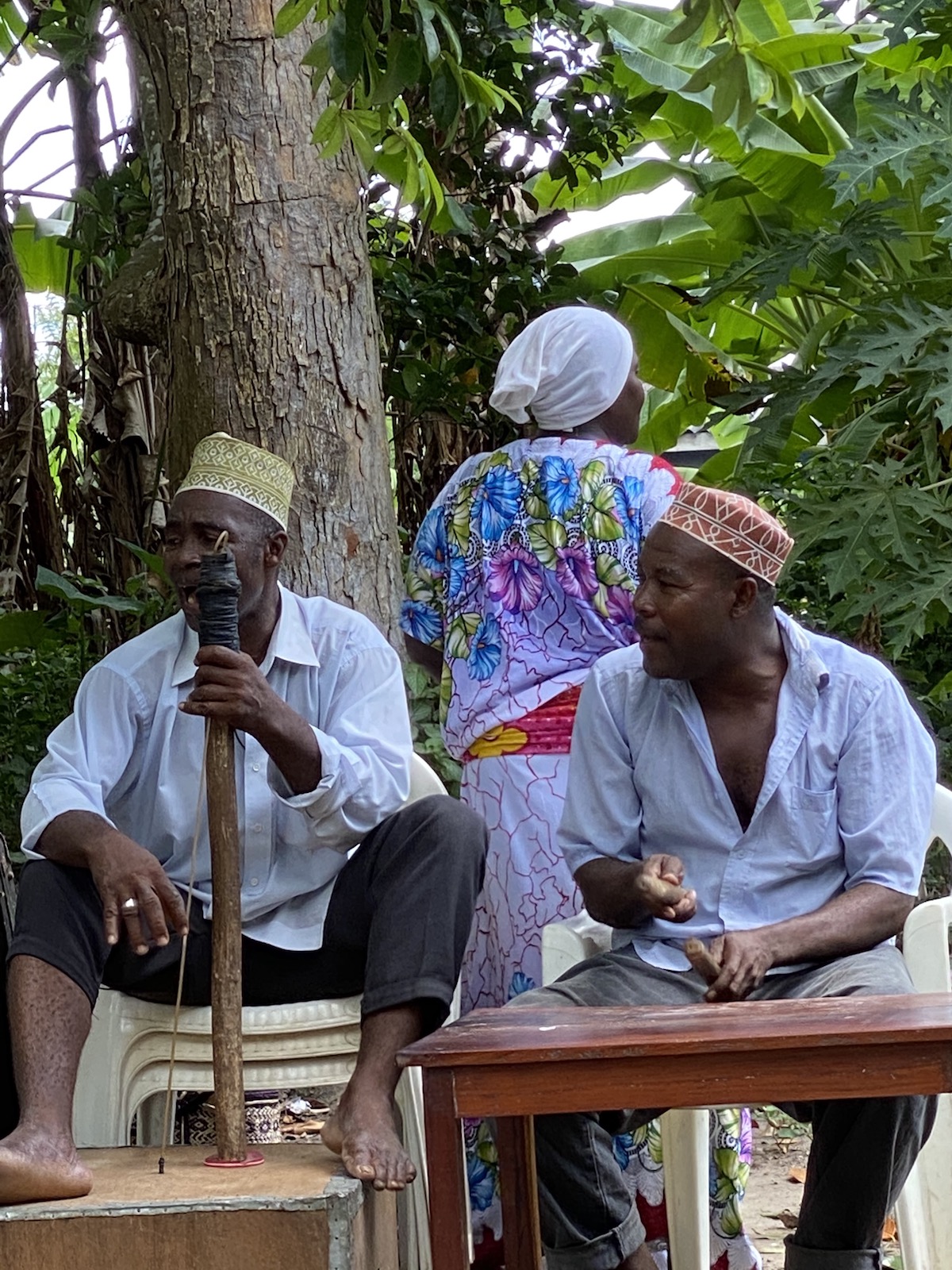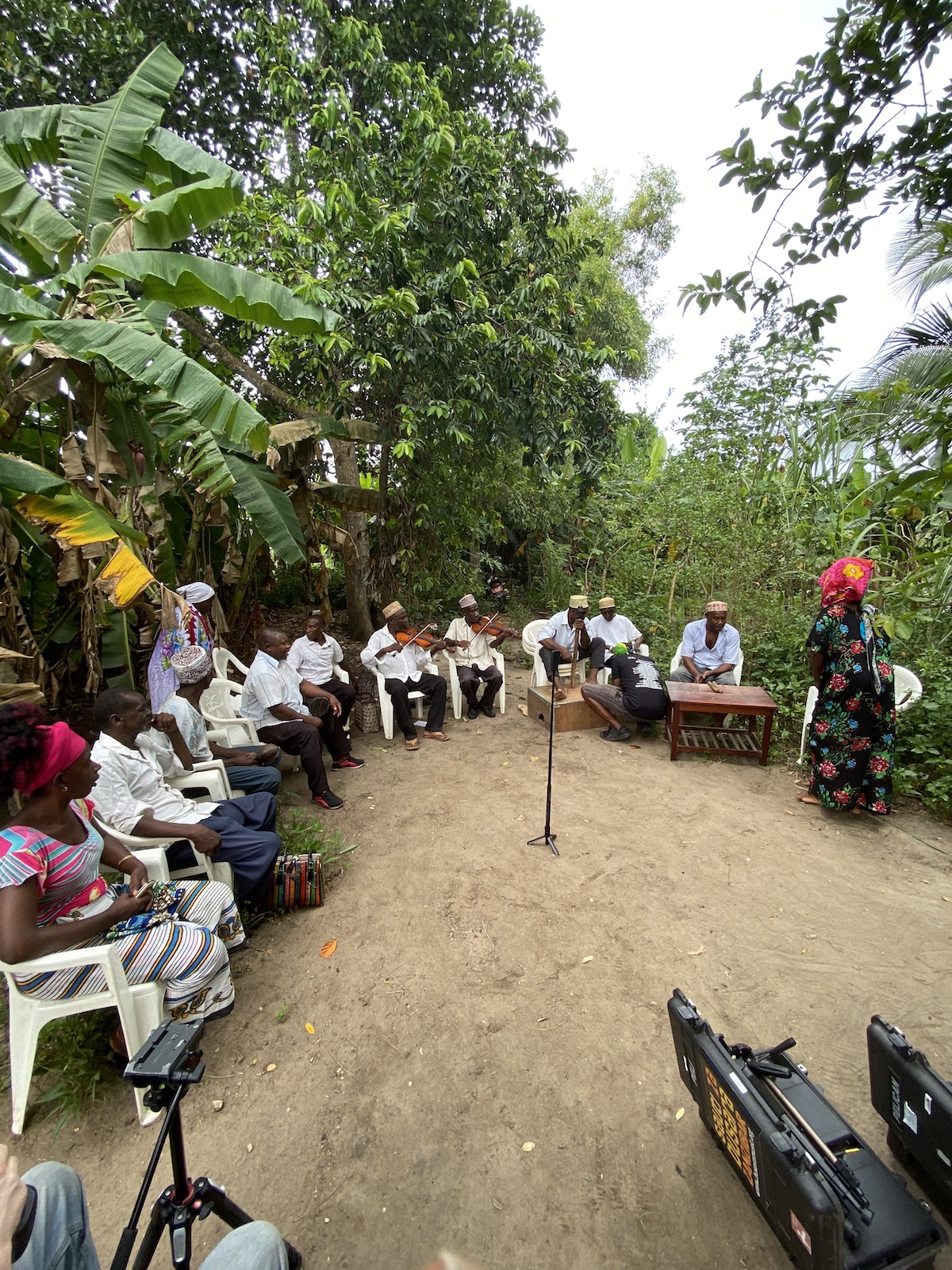 Performers: (all male): Juma Fadhul Juma (leader and secretary but did not participate), Fadhili Faki (director and plays violin), Mohamed Khamisi (violin), Khamisi Vuai (bongos), Khamisi Bato (bongos), Ameri Sefu ( Sanduku – sinle string base), Ahmed Juma (sticks and table), Sheha Makame (shaker= cherewa)
Dancers and chorus (all female): Khadija Mohammedi, Subira Hassan, Biubwa Robati.
Songs:
Bashraf – instrumental
Mapenzi Ya Zari
Kidege – My bird, love song
Shika – popular Kenyan song renamed. Similar to Akuna Matata.
Kijiti
These performers were all from the area and were an authentic representation of local traditional kidumbak music.
Kirundo – this group performs in a fusion of traditional African rhythms from mainland Tanzania and Pemba, and contemporary African sounds.  The three young men are all students at the DMCA performing with a well known drummer and teacher of music. This band has been together for 2 years.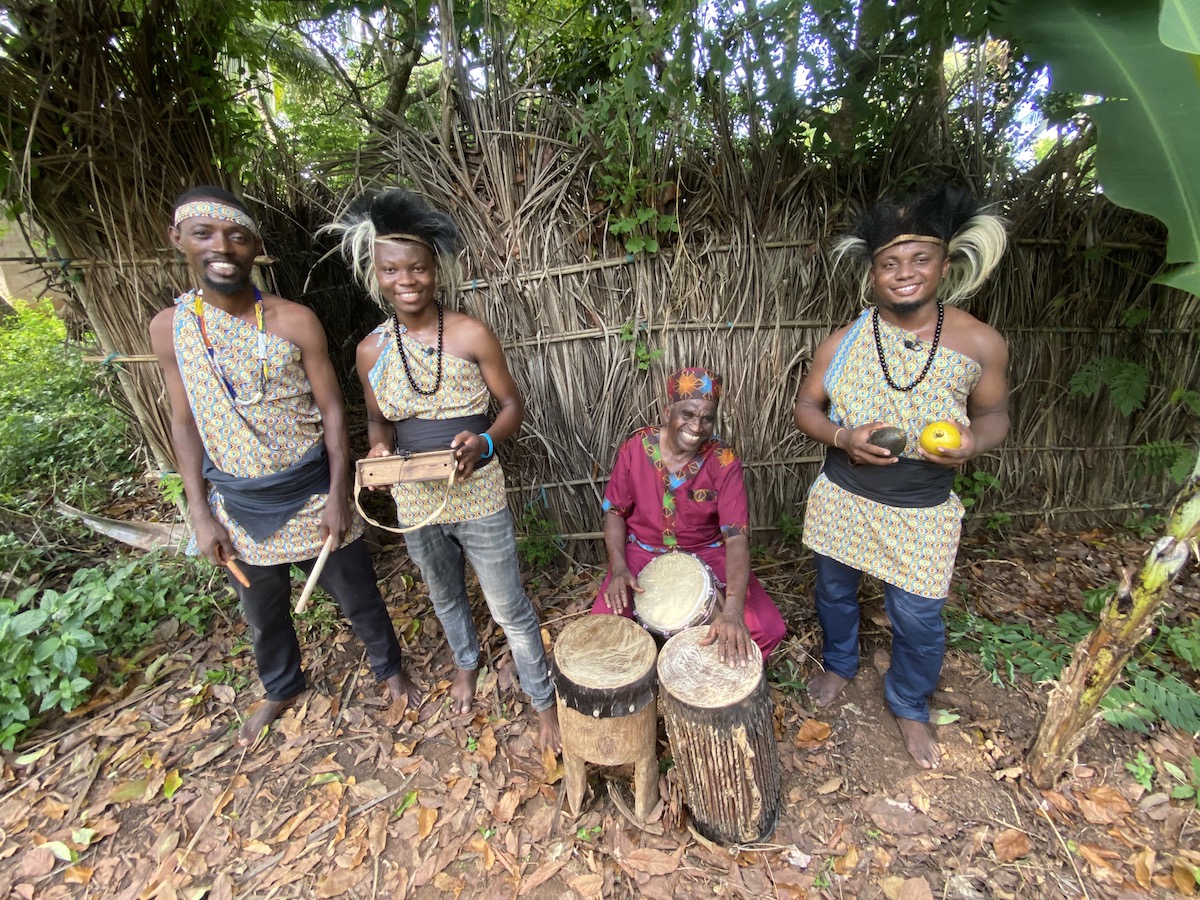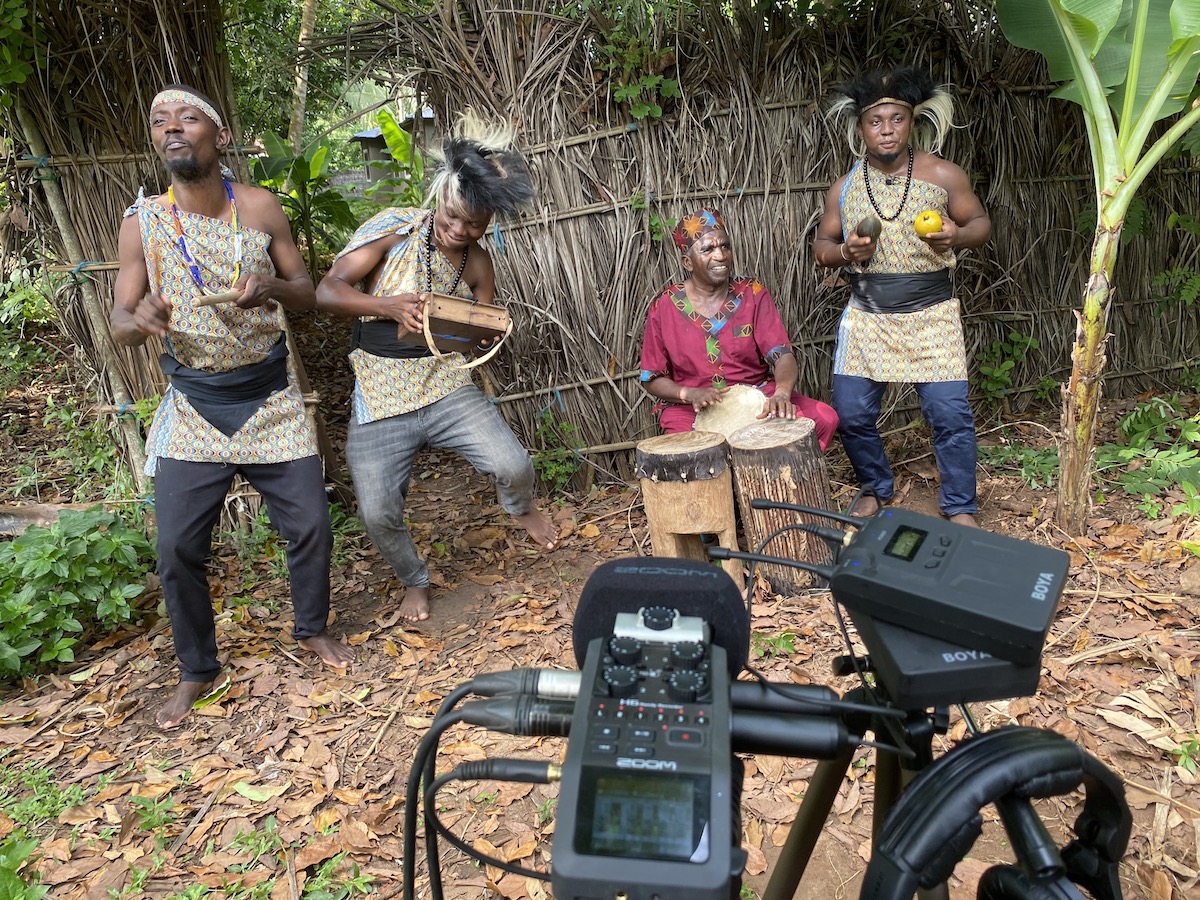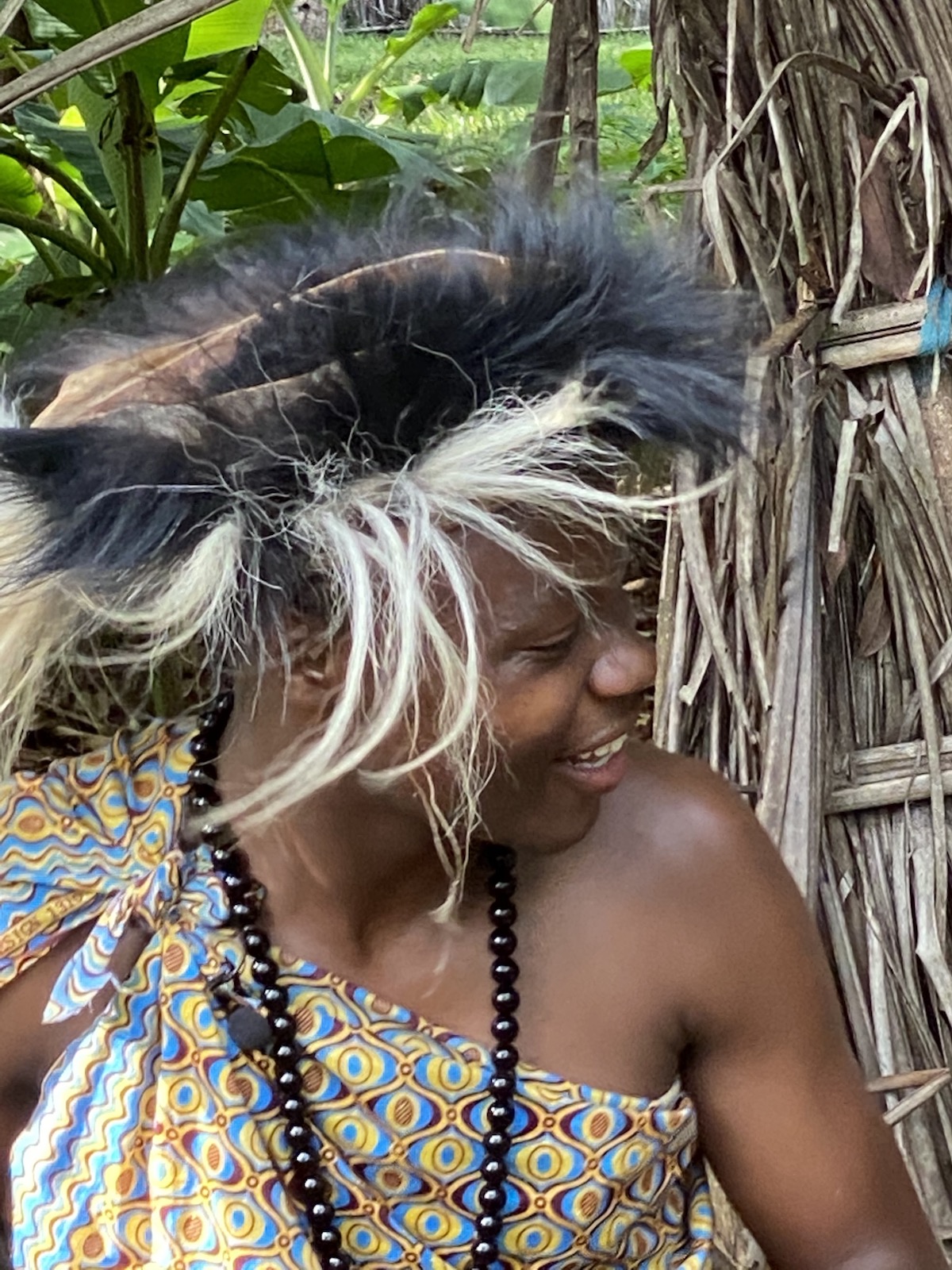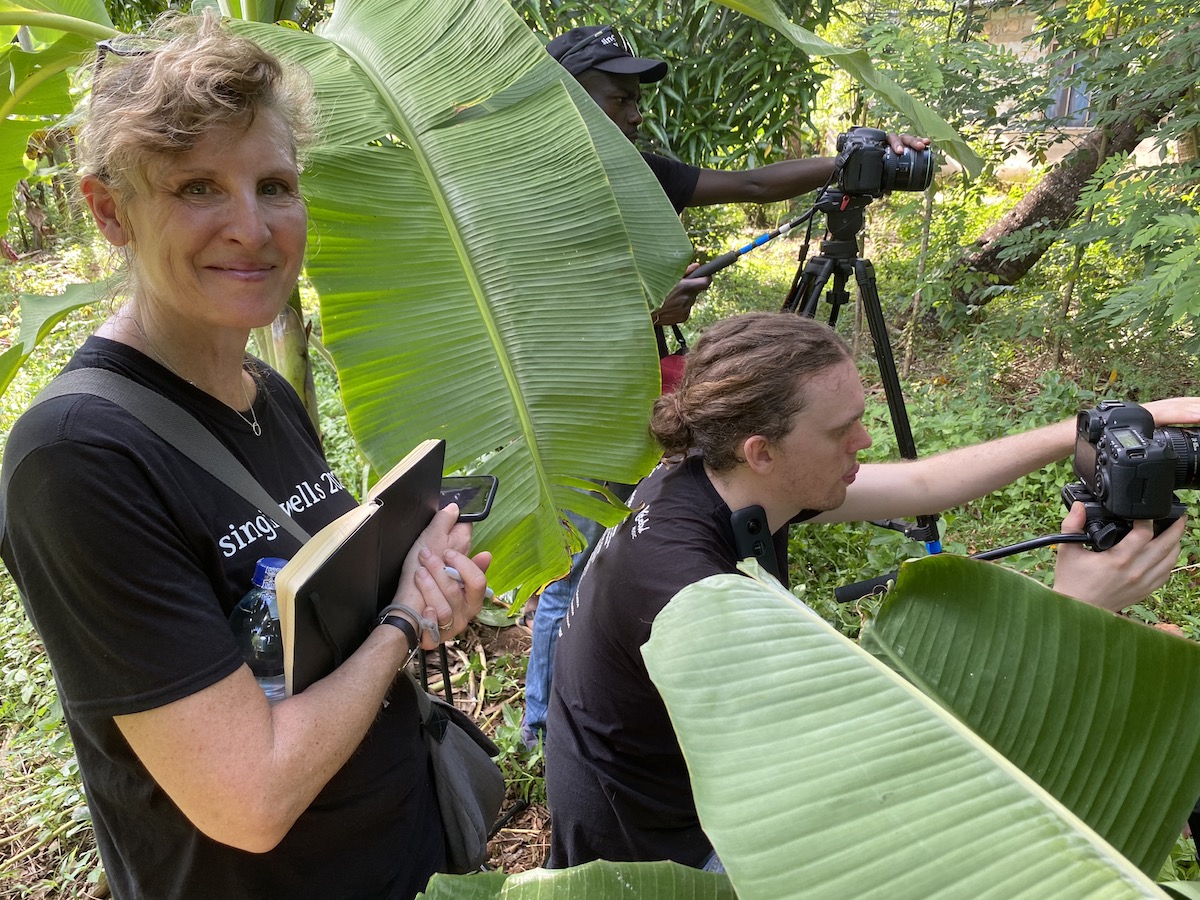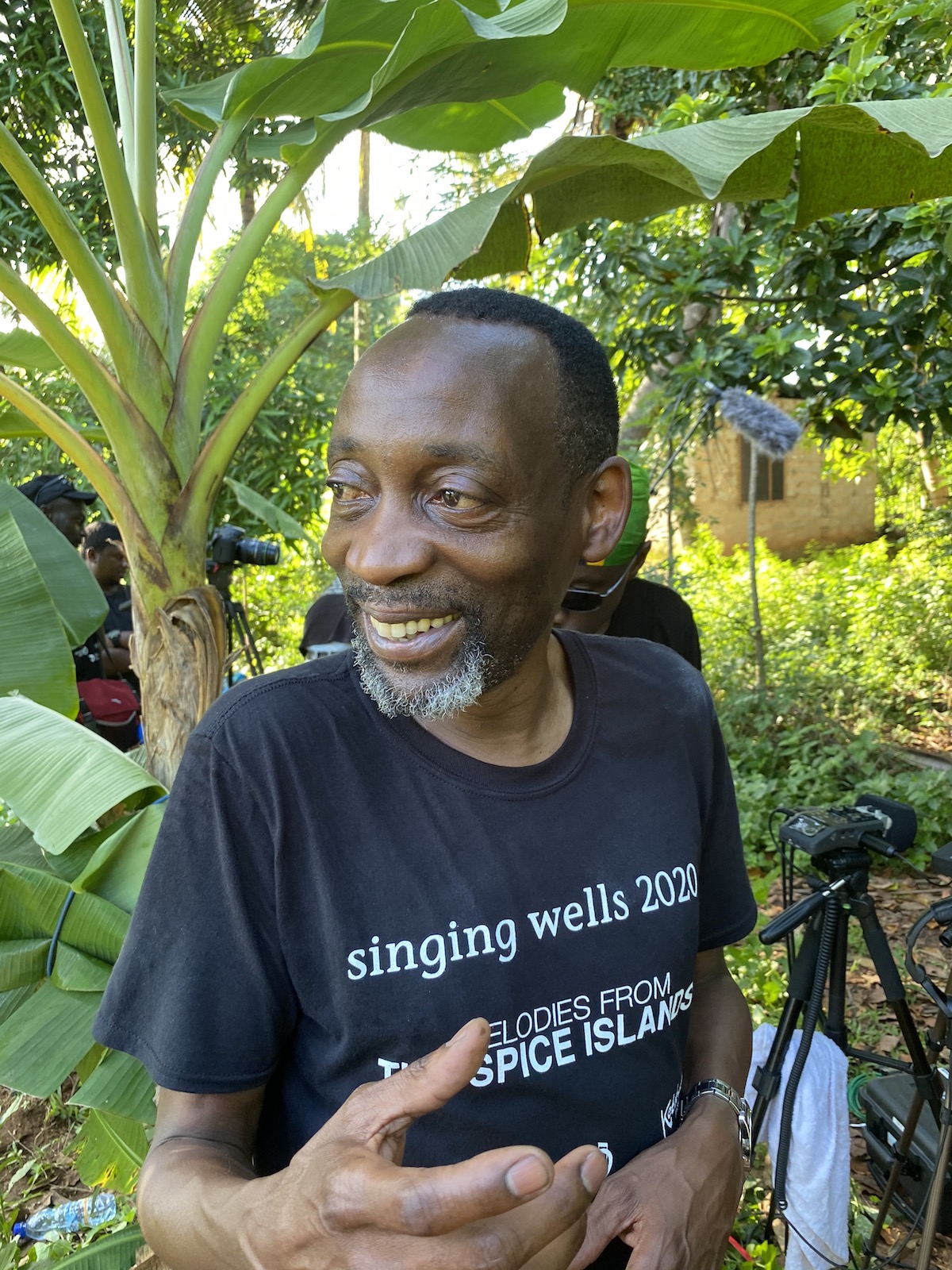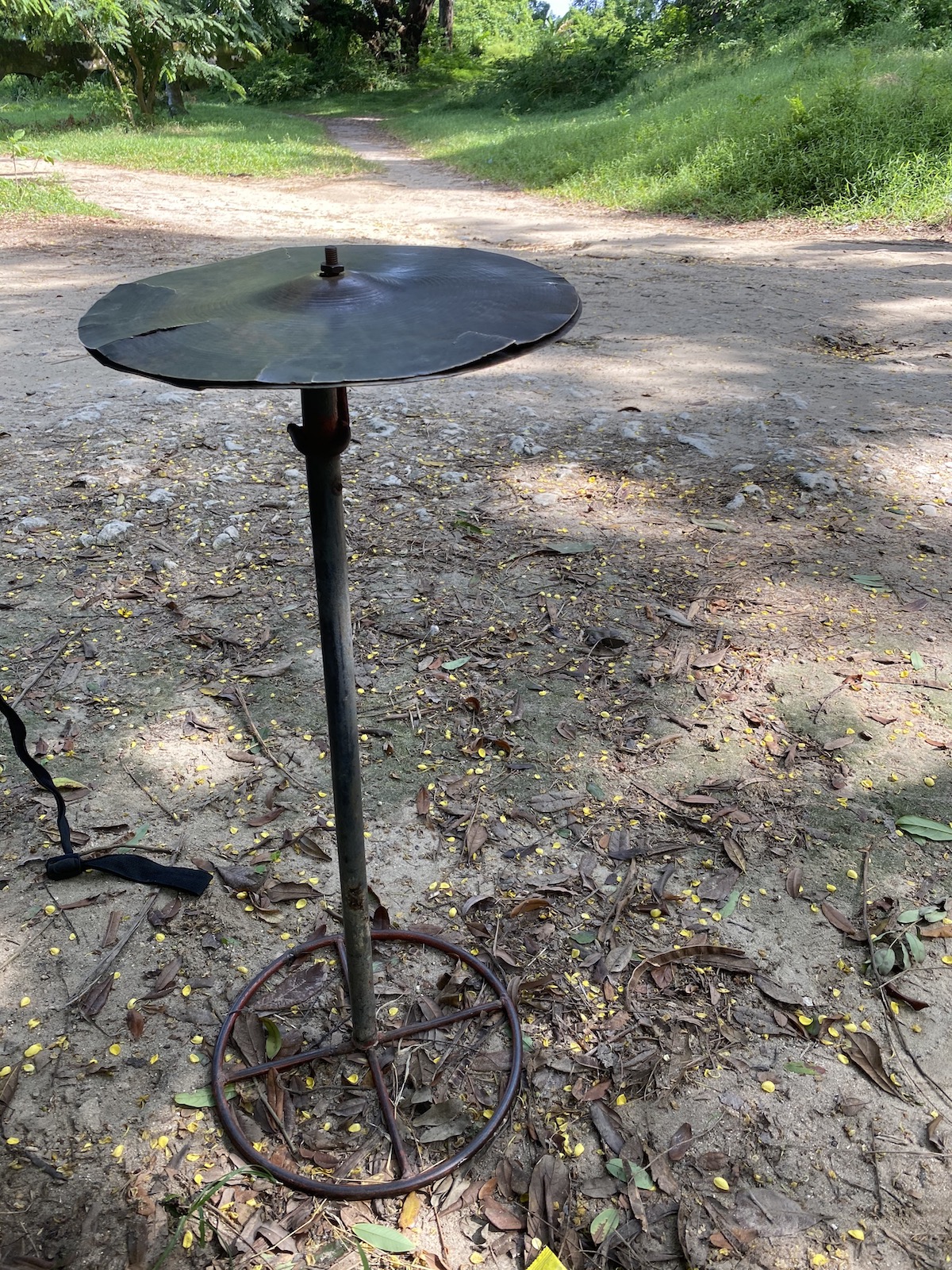 Performers: Lukoa Nenes (sticks), Joshua Muyumovela ( shakers), Nyemo Mopana (guitar, kalimba (hand held thumb piano), lead singer), Heri Kombo (drums)
Songs:
Mwaludeje – Tradition after the harvest. New composition.
Mjomba – Uncle, celebrating the good hunt. New composition
Uye – Come Back Please, used at a wake after someone is buried. New composition.
Uringe – Be Proud. Old Traditional song
Kyaso – old traditional Zanzibarian song of celebration
Mnyamwana – Respect for women. New Composition.
They sang in a combination of Hehe and Kigogo, both languages from mainland Tanzania, as well as Swahili. They had incredible energy and charisma. The singer, Nyemo, had a beautiful melodic voice. He also played guitar and the kalimba. The three young men all wore head-dresses made of black and white monkey fur They had such a good beat, they got all of us dancing. We loved them.