Group Information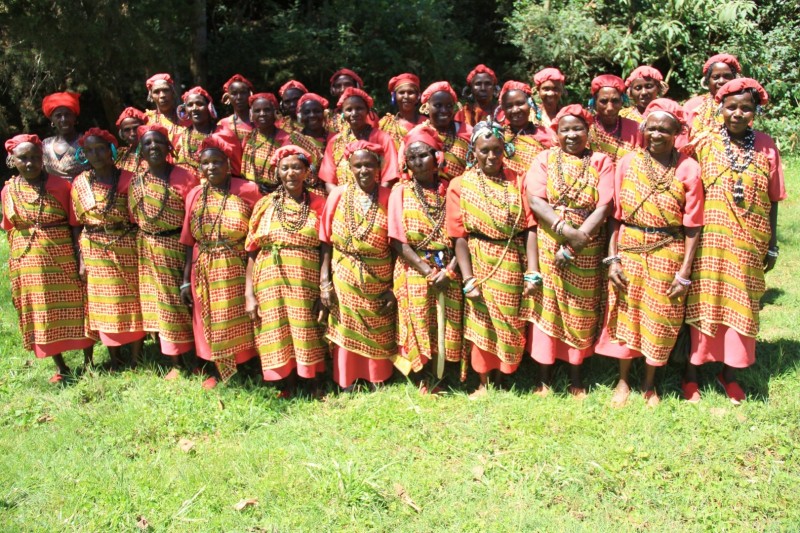 Gacharaigu  Gitiro Women Group:  The group is led by Fidelia Nyambura Mwangi. They are from Munuga Village, Munuga sub location, Muguru Ward, Muguru Division, Kamgema District and was formed in 2006 and dedicated to self-help.  Its style is Ndumo, an old women's dance purely for entertainment and preservation of culture.
For all their songs, the ladies used the Kigamba (leg shakers)   The group played 6 songs:
Ndumo: sung by Wambui Mwangi.
Ngucu: sung by Charity Muthoni and Grace Njuguini
Muthuo: sung by Mary Wambui
Kimunya: sung by Grace Njuguini
Gitiro: sung by Mary Njeri Njagi
Magic Moment:  We then recorde a magic moment of the ladies and their leg shakers (Kigamba) – we did this twice, once with and one without the ladies humming (they needed to hum to get the beat right).
Recording Information
3rd March 2014
Recording location:
KCC area, Kangema, Kenya
Audio by:
Steve Kivutia, Ketebul Music & Andy Patterson, Abubilla Music.
Mixed by Andy Patterson
Video by:
Patrick Ondiek, Ketebul Music; Jimmy Allen, Abubilla Music and Lewis Koome for Singing Wells