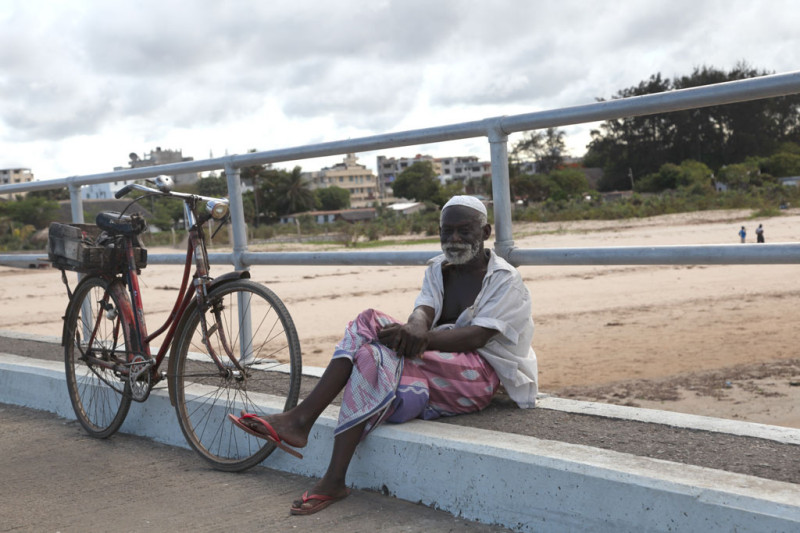 We had just finished our first field day – in Sila in Gede District. Along with the first recordings, we had also recorded the first influences session.
We headed back up the coast to the historic coastal town of Malindi, which had been our base for the previous night and was set to be again that night.
We decided to see a little of the town on the way back to the hotel, and we stopped off at the pier. This gentleman was sitting with his bike. Jimmy asked his permission and took his photo.