DAY 3: Wednesday, 09 March 2022
Act One
Artiste: Peter Akwabi
Genre: Omutibo 
Location: Dunga Hill Camp – Kisumu.
Field Notes:
We left Khayega for Kisumu at 10:00am and made a quick stop at Kiboswa 'city' on our way to the Lakeside city. This historic center, inhabited by the Luo, Luhya and the Kalenjin tribes of Kenya, is home to Paul Kelemba (or Maddo, as the cartoonist is popularly known). After taking a few photos to prove to the award-winning cartoonist that we actually visited his ancestral home, we continued with our journey.
Our location for recording that day was Dunga Hill Camp, right by the shores of Lake Victoria. After a quick survey, our camera crew settled for a spot indoors, next to the fireplace. Lined up were three musical acts and the first to arrive was Peter Akwabi, one of the few surviving omutibo pioneers from the era of George Mukabi. Akwabi's rubato musical style was quite a challenge for both Fiston Lusambo and Ben Mukabwa. It took almost an hour for the two to figure out Akwabi's unorthodox, expressive free style for most of his songs before the actual recording began at 2:00pm. After a few false starts we finished the recordings of Peter Akwabi at 4:00 PM with his latest song which is a tribute to D.O. Misiani, the maestro of benga music who died in the lakeside city in May 2006.
Next on stage was Olith Ratego, a musician whose unique dodo style is one of the oldest forms of music performed by the Luo people of Western Kenya. Olith Ratego is a self-taught musician who plays a musical instrument fashioned by himself. It is a replica of the nyatiti (an eight stringed traditional lyre), which he calls okoddo and is modified to the pentatonic scale. Olith Ratego's recording session went uninterrupted and was completed shortly before 6:00pm.
The last group to be recorded was the newly formed Asego Ensemble. These musicians travelled all the way from the southern side of the lake and had to wait for the whole day for their turn to record. By the time they came on stage at 8:00pm, they were rather fatigued but started their show with cover songs of other established groups and switched to their own compositions at our request. With a little encouragement from a few fans who were attracted to their ohangla music, which is the favorite genre in Kisumu, the Asego Ensemble soldiered on ending their performance by 9:00pm.
Profile: Peter Akwabi
Peter Okutoyi Akwabi, was born in 1946 in Ebuhonga village in Kisa, Kakamega County. He started his musical career in 1963 when he cut his first disc 'Kifo Cha Mukabi', a song he composed while still in primary school as a tribute to his mentor, the legendary king of omutibo, George Mukabi. He went on to study music at Kenyatta College in 1969 and later taught at Alliance High School, just a few kilometers from Nairobi.  During his illustrious musical career spanning over four decades, Akwabi composed over 250 songs with Dada Njoo being his biggest hit. After retiring from the Teachers Service Commission, Akwabi joined Kenyatta University's Performing and Creative Arts Centre where he directed music activities for another 12 years before finally retiring to his village in Ebuhongo were he currently resides. During this recording he was accompanied by his younger brother Silvanus Anyangu (vocals), Ben Mukabwa (bass) and Fiston Lusambo (guitar). They were also joined by Brian Nyamanga and Thelma Lukachia both members of Loko Band, the resident band at Dunga Hill Camp.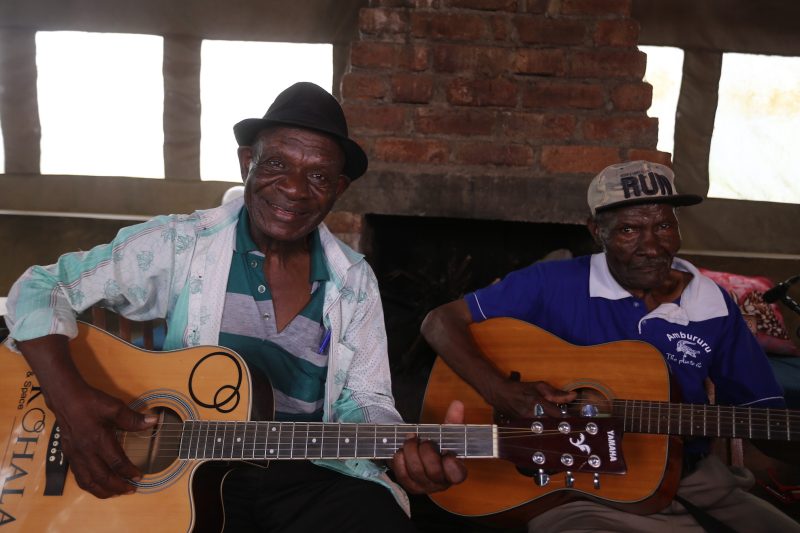 DAY 3: Wednesday, 09 March 2022
Act Two
Artiste: Olith Ratego
Genre: Dodo
Location: Dunga Hill Camp – Kisumu City
Profile: Olith  Ratego
Olith Ratego was born Musa Odhiambo Omondi on 26 December 1974 in Asere, Ugenya in Western Kenya. The middle child in a family of three Olith Ratego dropped out of school at an early age to help his father, Walter Omondi Onyango, run his carpentry workshop. A self-taught musician, Olith Ratego later used his woodwork skills to create a novel five-stringed instrument he named okoddo after his great-grandfather, Okoddo Madanda, who was known to his peers as a fierce warrior and revered as a mythical figure by members of his community.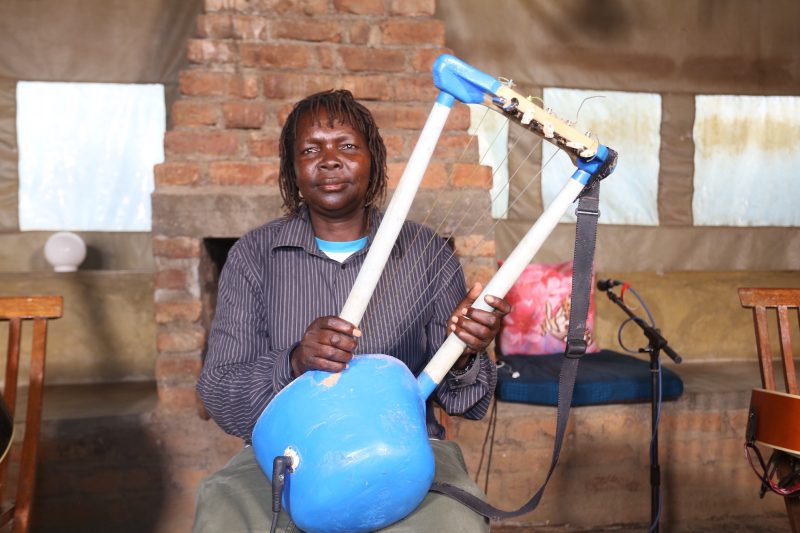 Olith Ratego is an ingenious vocalist, a gift he inherited from his mother, Maria Anyango Odari, who was an accomplished singer in her own right. His musical style is greatly influenced by traditional dodo of the Luo people of Kenya who live along the shores of Lake Victoria. In 2001 he moved to Nairobi City and recorded his first song Mamano Daa which enjoyed massive radio airplay locally. However, earnings from royalties accrued from the song could not sustain him in the city and a disillusioned Olith Ratego went back to his village in Siaya County. He came back to Nairobi two years later and signed up with Ketebul Music where he released the album osuga in 2003. Olith Ratego has performed in many European cities and collaborated with internationally acclaimed musicians such as the German composer Sven Kacirek and Cuban jazz pianist Omar Sosa. Olith Ratego again returned to his village in Asere to continue running his late father's carpentry business and performing music on special occasions. On this live show, Olith Ratego was accompanied by Ben Mukabwa on bass, Fiston Lusambo on guitar with Brian Nyamanga and Thelma Lukachia of the Loko band on percussions and shakers, respectively.
Day 3:  Wednesday, 09 March 2022
Act Three
Artiste: Asego Ensemble
Genre: Ohangla
Location: Dunga Camp Hill – Kisumu city
Profile: Asego Ensemble
Asego Ensemble consists of young talented musicians who play an array of musical instruments with Mwalimu Odede on vocals and the acoustic guitar. Others members are Ayuto wuod Nyasuba on lead vocals and keyboards, Boniface Onyango Juma on marimba and piano, and Kevochi on percussions. For the live recording they were accompanied by Fiston and Ben on bass and congas respectively.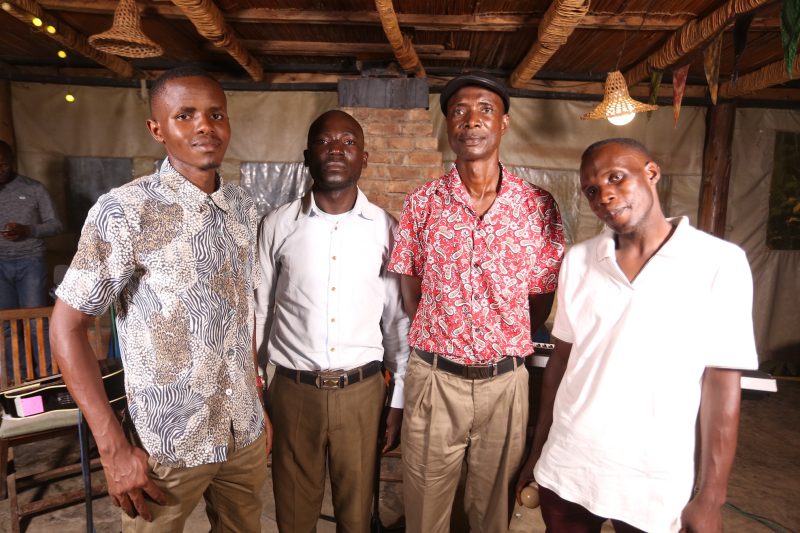 The group derives its name from the surrounding Asego hills which are close to the homes of most of the band members. Led by Mwalimu Odede, the Asego Ensemble was formed in December 2021 with the aim of incorporating modern musical instruments to the traditional ohangla, in an effort to making the genre more appealing to a wider audience. The group is based in Oyugis town and regularly perform at various clubs within Homa Bay County.