Concept Note:
By mid-2020 the COVID 19 pandemic had almost forced the creative and performing arts industry to grind to a halt. Social distancing and health protocol guidelines saw the closure of most of the performing venues, thus cutting off the main revenue-generating activities of many artists. However, a number of urban-based performers were able to migrate their shows and concerts onto online platforms, reaching their audiences at their homes via live streaming. In doing so, they created new income-generating platforms, as some of these online acts allow audiences to support the musicians via M-pesa and Pay-Pal contributions. Another possibility was to sell tickets with the use of online access codes that admit ticket holders into the virtual performance.
The result was that a number of live streaming studios where performers book sessions to perform and stream their concerts sprung up in Nairobi. Some venues also adapted to hosting online performances, directly streaming shows to mobile devices and computers of audiences wherever they may be. With the prevailing situation, it is becoming increasingly apparent that the ability of performers to earn a living is quickly shifting to a dependence on access to Internet connectivity and online streaming services. This solution works well for urban-based performers where the infrastructure exists and is relatively easy to access, but does not apply to those based in peri-urban areas and villages with limited or no access to the relevant infrastructure.
Bearing in mind these challenges facing rural-based musicians, we at Ketebul Music were prompted to reconstitute our infrastructure and operations by obtaining software and equipment necessary to set up mobile live streaming studio services and travel to provide live concert streaming opportunities for musicians based in remote areas. Our mission to travel and stream in Western Kenya was made possible by funds from Hivos, with the additional support from the Abubilla Foundation.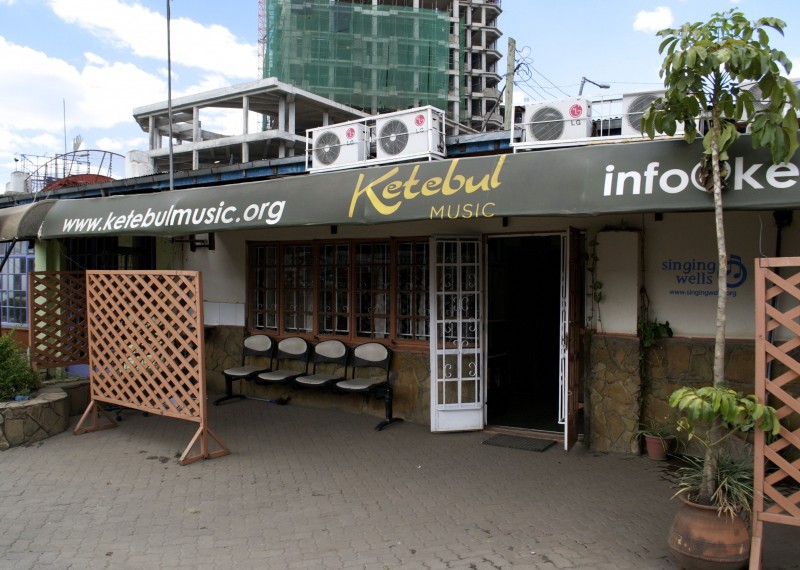 Travel to Stream
After one week's training and familiarization with the new software and equipment, we took the road to Western Kenya on the morning of Sunday, 6 March 2022. The Ketebul Music team met at our new offices at the GoDown Arts Centre on Kayahwe Road off Dennis Pritt by 9:00am. It took us an hour to load the van with the equipment and our personal effects. On our team was Tobias Odhiambo (or Shunkyz as he is known in the music circles) as soundman in charge of the technical aspects of the recordings. Shunkyz was assisted by Fiston Lusambo, a Briton of Congolese origin and guitarist with the London-based Afriquoi Musical group. The video section was manned by Patrick (Sapat) Ondiek assisted by Drix Muyeshi and Cliffe Munyasa. Nick Abonyo was the tour's coordinator and Spade was our driver.
The drive was slow and uninterrupted with only one stop for lunch in Nakuru. We reached Kisumu City just before dusk and settled down for dinner at Kalongolongo restaurant, run by a close friend. After a meal of fish and ugali (the local staple made from corn), we were entertained by our very own artiste Makadem (also known as Ohanglaman) who was touring the lakeside city at the time. We listened to one more act by an upcoming nyatiti player Kent Mudenda before we continued with our journey to Josephine Garden in Ilesi, Kakamega County, our final destination.